NY attorney general steps in after off-duty cop charged with murder
NEW YORK (AP) - The New York state attorney general's office is taking over the investigation into the alleged shooting death of a woman by an off-duty New York City police officer, the attorney general's office said Friday.
Officer Yvonne Wu, 31, was charged late Thursday with the murder of Jamie Liang and the attempted murder of another woman in a double shooting in Brooklyn. 
Officers responded to reports of a shooting at a home in the Bensonhurst neighborhood and found Wu outside the home, police said Wednesday. She confessed that she had shot someone, they said.
When the responding officers got inside, they found Liang, 24, shot in the chest in the living room and a 23-year-old woman shot in the torso in the bedroom, police said. 
Police believe Wu and the 23-year-old woman had been in an intimate relationship.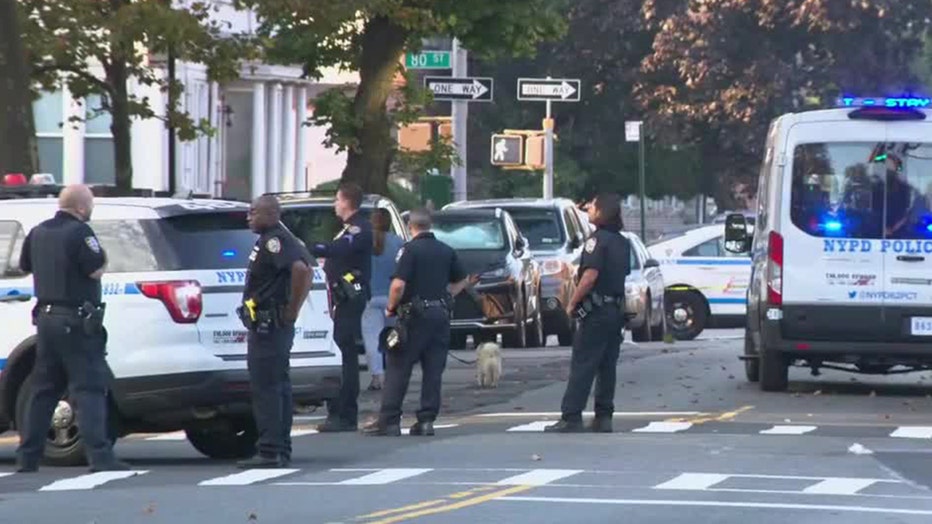 An off-duty cop is under arrest after a fatal shooting. The cop allegedly confessed to shooting two people inside a house in Brooklyn. (FOX 5 NY)
Get breaking news alerts in the free FOX5NY News app | Sign up for FOX 5 email newsletters
Liang was pronounced dead at a hospital. The 23-year-old was taken to the hospital and is expected to survive, police said.
The attorney general's office noted in its release that the shooting "may be the result of a personal or domestic dispute, without connection to Officer Wu's law enforcement duties."
The attorney general's Office of Special Investigation is required by state law to probe deaths at the hands of police officers, including when they are off duty.
Wu has been suspended from the police department without pay, a department spokesperson said. 
It wasn't clear if Wu had an attorney who could comment on the charges against her.