North Dakota abortion ban injunction upheld by state Supreme Court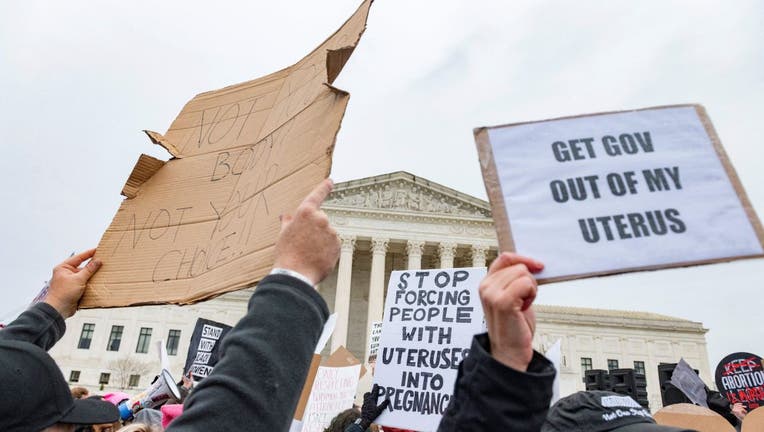 article
BISMARCK, N.D. (AP) - The North Dakota Supreme Court ruled Thursday that a state abortion ban will remain blocked while a lawsuit over its constitutionality proceeds.
The ban was designed to take effect once the U.S. Supreme Court overturned Roe v. Wade. But a district judge had put it on hold this summer while the Red River Women's Clinic (RRWC) pursued a lawsuit arguing the state constitution protected a right to an abortion.
"While the regulation of abortion is within the authority of the legislature under the North Dakota Constitution, RRWC has demonstrated likely success on the merits that there is a fundamental right to an abortion in the limited instances of life-saving and health-preserving circumstances, and the statute is not narrowly tailored to satisfy strict scrutiny," Chief Justice Jon J. Jensen wrote in the ruling.
The law — one of many abortion-restricting measures passed by state legislatures in anticipation of the U.S. Supreme Court's decision on Roe — includes exceptions to save the life of the mother and in cases of rape or incest. Otherwise, a doctor who performs an abortion would face a felony charge, which abortion rights supporters say could stop doctors from performing abortions even if the mother's health is at risk.
The Red River Women's Clinic — the state's only abortion clinic — shut its doors this summer and moved operations a short distance from Fargo to Moorhead, Minnesota, where abortion remains legal. But the clinic's owner is still pursuing the lawsuit.
"The court made the right decision and sided with the people of North Dakota today," clinic director Tammi Kromenaker said in a statement. "Those seeking abortion care know what's best for themselves and their families and should be able to access such essential services if and when they need it. While I'm heartbroken that we have been forced to close our doors here in Fargo, we will continue to serve the region at our new clinic in Moorhead, Minnesota."
Republican Attorney General Drew Wrigley was critical of the ruling. He said in a statement that the state Supreme Court chose "a path of its very own, by holding there is now also an un-defined 'health' exception to abortion regulation."
He added, "Our Supreme Court did this without explicit support from our state Constitution, and without support from legislative enactments in our history of abortion regulation. In so doing, North Dakota's Supreme Court appears to have taken on the role of a legislative body, a role our constitution does not afford them."
Wrigley noted that state lawmakers are working on legislation "that recrafts North Dakota's abortion laws, and they will now have the opportunity to enact the will of North Dakotans, aware of the latest North Dakota Supreme Court pronouncement."
He had argued the ban should be enforced while the lawsuit proceeds, saying Burleigh County District Judge Bruce Romanick erred by granting the injunction. Romanick has said that the Red River Women's Clinic had a "substantial probability" of succeeding in its lawsuit, but also said there's no "clear and obvious answer" on whether the state constitution conveys a right to abortion.
Attorneys for the clinic had argued that Romanick's decision to block the ban was proper.
When Romanick blocked the law from taking effect, he acknowledged that the clinic had moved but noted that doctors and hospitals would still be affected by the statute.
Since the U.S. Supreme Court in June overturned Roe v. Wade, the ruling that protected the right to abortion for nearly five decades, abortion restrictions have been up to states and the landscape has shifted quickly.
Thirteen states are now enforcing bans on abortion at any point in pregnancy and one more — Georgia — bans it once cardiac activity can be detected, or at about six weeks' gestation.
Getting abortions has become increasingly difficult for women who live in states with bans, in some cases resulting in increased medical complications and in others forcing residents to travel for hours or even days to reach a facility that can provide abortions legally.
Courts have put on hold enforcement of abortion bans or deep restrictions in Arizona, Indiana, Montana, Ohio, South Carolina, Utah and Wyoming. Idaho courts have forced the state to allow abortions during medical emergencies.