Norfolk Southern sued by widow of conductor trainee killed in Alabama railway accident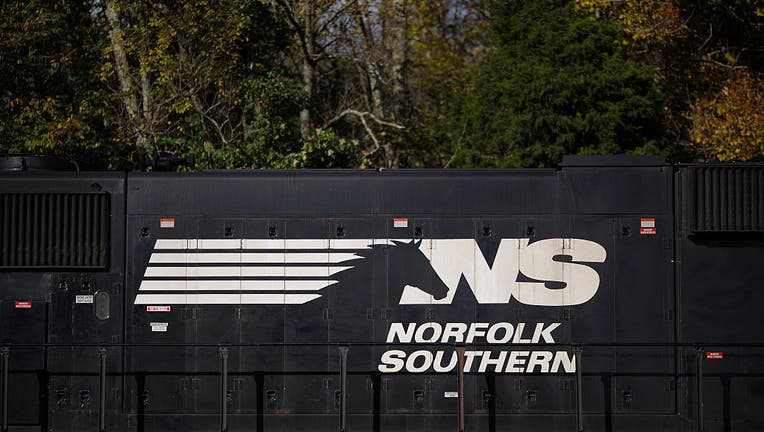 article
The wife of a Norfolk Southern employee killed late last year in a railway accident in Bessemer, Alabama, has sued the embattled rail giant for negligence that resulted in his wrongful death.
Walter James Griffin III, 43, was working as a conductor trainee along with a conductor inside the cab of a Norfolk Southern train on Dec. 13, 2022, when a metal beam protruding from the car of another train crashed through the window, striking them both. Griffin was killed while the conductor was seriously injured.
A preliminary investigation by the National Transportation Safety Board (NTSB) found that the train on which Griffin and the conductor were traveling passed a stationary train on an adjacent track, and an angle iron that had been welded to a gondola car hooked to the other train had broken loose. The hanging, broken angle iron pierced the left front-door window of the train in which Griffin was riding.
Griffin's widow, Sherita Fields, filed suit in Alabama against Norfolk Southern, along with U.S. Pipe Fabrication LLC and one of U.S. Pipe's employees. According to the lawsuit, Griffin was his family's primary wage earner, and he leaves behind one child who is a minor.
NORFOLK SOUTHERN CONDUCTOR DEAD AFTER TRAIN COLLIDES WITH DUMP TRUCK IN CLEVELAND; NTSB INVESTIGATING
Norfolk Southern did not immediately respond to FOX Business' request for comment on the lawsuit, but it said in an earlier statement following Griffin's death that the company was "grieving the loss of a member of our team" and "our hearts go out to his loved ones during this extremely difficult time."
The lawsuit adds to Norfolk Southern's mounting legal troubles.
The rail freight behemoth has been hit with multiple class-action lawsuits from residents in and around East Palestine, Ohio, after a Norfolk Southern train carrying toxic chemicals derailed on Feb. 3 in the town, causing untold environmental damage.
More than 1,000 people were evacuated immediately following the spill, with many reporting health concerns.
On Tuesday, Ohio Attorney General Dave Yost filed a lawsuit against Norfolk Southern over the East Palestine derailment, looking to hold the railway company responsible for the disaster.
NTSB OPENS 'SPECIAL INVESTIGATION' INTO NORFOLK SOUTHERN
Norfolk Southern President and CEO Alan Shaw has apologized for the derailment and vowed to make things right with the community, pledging that the company – which has set up a family assistance center in East Palestine to help families affected by the disaster – is committed to cleaning up the area affected by the spill.
So far, Norfolk Southern has paid out more than $20 million in reimbursements and investments for residents, Shaw told a Senate committee last week, calling the payouts a "down payment."
In response to Yost's lawsuit, Norfolk Southern issued a statement that addressed several of the concerns in his complaint and noted that company officials had met with the attorney general this week "to discuss three additional programs we plan to develop in conjunction with his office and other community leaders and stakeholders."
GET FOX BUSINESS ON THE GO BY CLICKING HERE
In the statement, Norfolk Southern committed to setting up a long-term medical compensation fund for East Palestine residents, making investments to bolster the local economy and "provide tailored protection for home sellers if their property loses value due to the impact of the derailment" and take action to protect the area's drinking water over the long term.
Read more of this story form FOX Business.