NJ police, EMS help move dog whose back legs gave out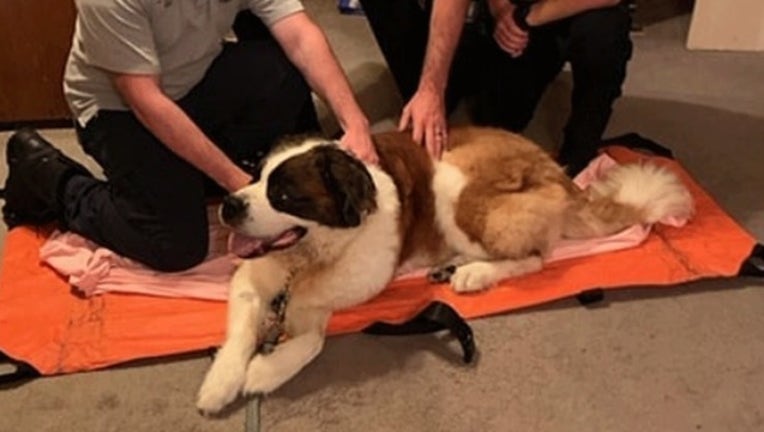 article
NEW JERSEY (FOX 5 NY) - Police and EMS in New Jersey responded to a call for help with a man's dog. It turns out the 115 lb. canine had trouble walking.
"Last night Officer Vic Tamaro responded to the area of Hovsons Blvd for an elderly male requesting help with his 115 lb. dog whos(e) back legs gave out while on an evening walk," the Toms River Police Department wrote on Facebook.
Police shared a photo of Lola and her rescuers. It's not clear what caused her hind legs to give out. 
The trio, using a Reeves stretcher, carried the big dog nearly half a mile to her home.
"Realizing it would be uncomfortable for the dog and difficult to move her, Officer Tamaro requested Silverton EMS to respond with their "Reeves" and carry the dog approximately 1/2 mile back to its home. Pictured L to R: Silverton EMT Jarrett Jirak, Toms River Police Officer Vic Tamaro, Silverton EMT Brett Kyle, and Lola."
The dog was checked out by her veterinarian the following morning and was in good spirits, according to Toms River PD.