Hundreds celebrate the life and legacy of NJ Lieutenant Governor Sheila Oliver
NEW JERSEY - Hundreds celebrated the life and legacy of New Jersey's Lieutenant Governor Sheila Oliver-- 
Who passed away this month while in the hospital for an undisclosed medical issue. Her funeral was held at the Cathedral Basilica of the Sacred Heart. 
"I am absolutely a Jersey Girl and I don't pump gas," Oliver said in a video tribute played during the service.  
Oliver is known a fierce public servant, trailblazer, and icon, especially among black women. She was the first woman of color to serve in a statewide elected office in New Jersey, first as Assembly Speaker, then again as Lieutenant Governor. Her fame was visible at her funeral packed with friends, family and some of her biggest fans.  
"She never backed down, she never sold out, she never turned her back on the people who made her," said Rev. Al Sharpton.  
PREVIOUSLY: New Jersey to hold three-day state funeral for late Lt. Gov. Sheila Oliver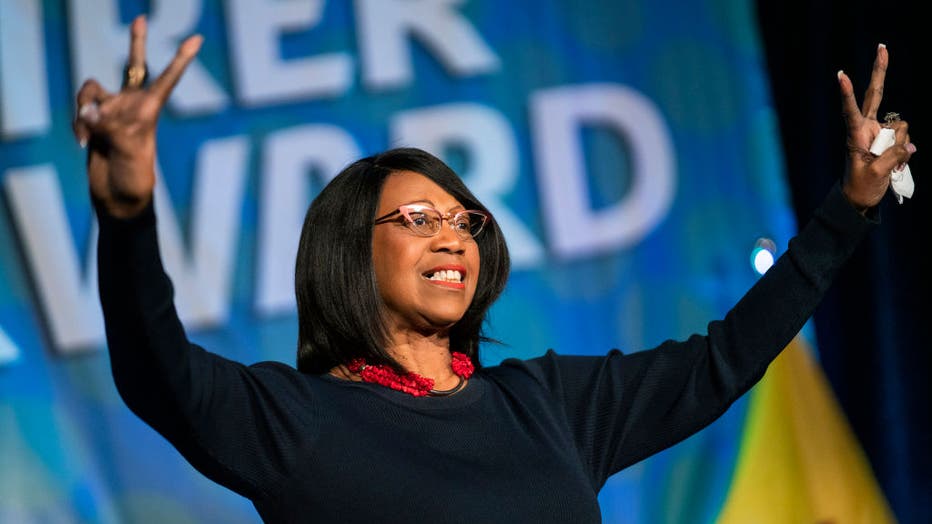 ASBURY PARK, NJ - NOVEMBER 03: New Jersey Lieutenant Governor Sheila Oliver gives a victory signal on stage before New Jersey Governor Phil Murphy's arrival for a victory speech at Grand Arcade at the Pavilion on November 3, 2021 in Asbury Park, New
"I was blessed to work on Sheila Oliver's first campaign for Lieutenant Governor," said a close friend of Oliver's. "And to see her as an African American woman in that light gave me so much hope." 
Oliver was recorded remember the night that Governor Murphy, and she celebrated their victory in Asbury Park. She said, "I said, that I hope that little girls were watching TV that night and could see me standing on that stage, and to know that they too could aspire to become a Lieutenant Governor or Governor." 
Many of her supporters say if she wasn't standing on that stage, Governor Phil Murphy may have narrowly lost the election.  
"The best partner in government I could have ever dreamed of," Murphy said at her funeral.  
From dignitaries to celebrities like singer Dionne Warwick, who spoke before the crowd saying, "I knew she loved to laugh, and she loved a good piece of gossip too," -- everyone said that at some point in her 71-years Oliver inspired them.  
RELATED: New Jersey Lt. Gov. Sheila Oliver dies at 71, family confirms
"I'm so sorry she left at 71 because her mom is still here," said a funeral attendee. "That's the only thing that I realized. She didn't get married, and she didn't have children. So, she gave up a lot, to play the role that she played." 
Oliver is remembered as a fighter for the disenfranchised, pushing for social justice, women's equality and education, and a pioneer forging the path to public office for people who never thought they could make it that far. 
"It was an honor, and I'm going to miss my friend dearly," said one attendee.