How this Oklahoma cowboy ended up sharing movie lines with Leonardo DiCaprio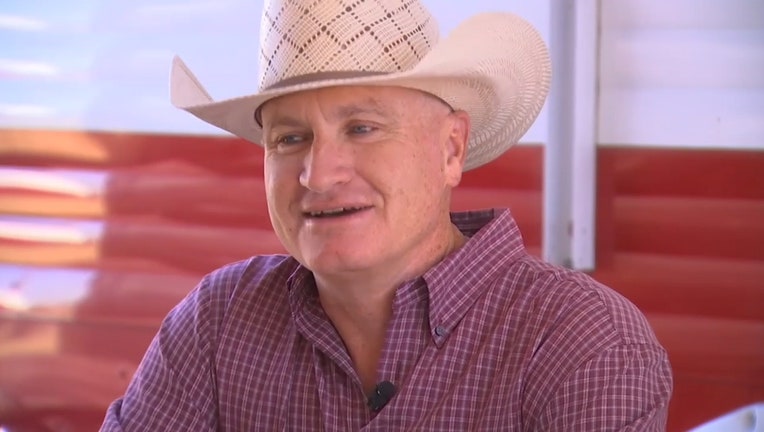 article
Professional rodeo cowboy Nick Lay never dreamed of appearing in a major motion picture, let alone doing it alongside one of Hollywood's biggest stars.
Lay, who owns a ranch in Oklahoma, paused his professional rodeo career for three months to play an extra in Martin Scorsese's latest film, "Killers of the Flower Moon." Some of the movie was filmed on his property, according to FOX 12 Oregon.
"It was purely by luck and happenstance," Lay said. "They were filming near my ranch back home in Oklahoma, and they stopped in and asked me, 'You want to be in a movie?' And I said, 'who don't?'"
"Killers of the Flower Moon" is about the systematic killing of Osage Nation members for their oil-rich land in the 1920s. A story of trust and betrayal, the film is centered on the loving yet treacherous relationship between Mollie Kyle (Lily Gladstone), a member of a larger Osage family, and Ernest Burkhart (Leonardo DiCaprio), a WWI veteran who comes to work for his corrupt uncle (Robert De Niro).
"They became one of the richest tribes in America at the time," Lay said. "And, of course, that brought out all the beggars and thieves and everything that tried to kill them off for their head rights and take their money and the land away from them."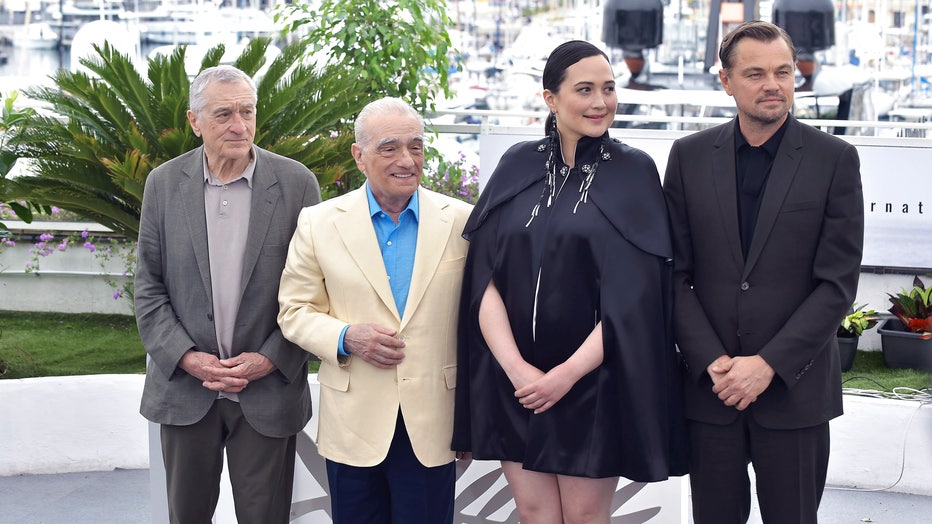 The cast Robert De Niro, Martin Scorsese (director), Lily Gladstone, Leonardo DiCaprio at Cannes Film Festival 2023. (Photo by Rocco Spaziani/Archivio Spaziani/Mondadori Portfolio via Getty Images)
Lay's unexpected role as an extra came with an even more unexpected bonus: sharing lines with DiCaprio in a wedding scene.
Lay told FOX 12 he was really nervous meeting DiCaprio for the first time.
READ MORE: Prosecutors look to re-charge actor Alec Baldwin in deadly shooting on 'Rust' movie set
"I mean, the first time I saw him and got to speak with him, I was going, 'I loved you in Titanic. She could've let you on that headboard. I mean, come on now.' No, but I was very nervous," Lay recalled. "Even forgot, not his name, DiCaprio, but I forgot his, you know, the part he was playing and that type of stuff. And by the time they started, you know, in action, I was like, 'Oh, no, we're going.'"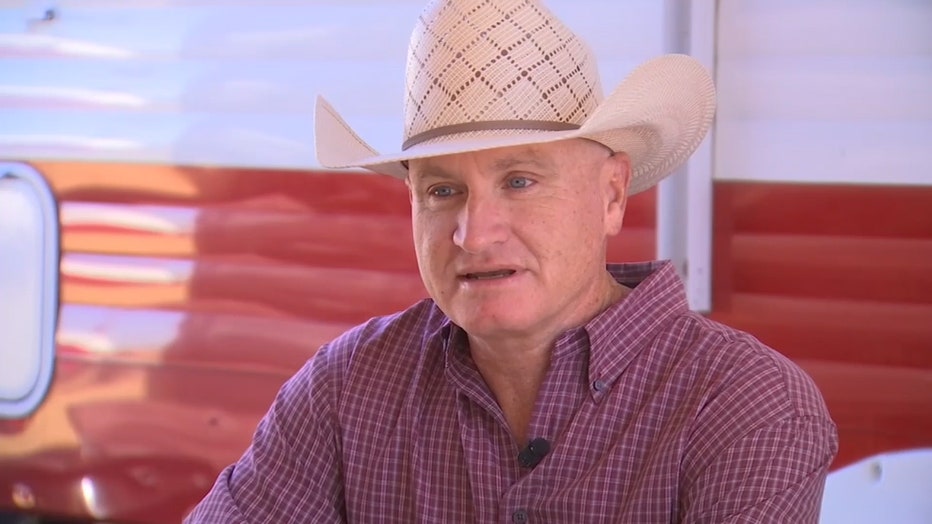 It was the opportunity of a lifetime – and all the steak and ice cream served on set was "great" –  but for Lay, it's also personal: Lay is a member of the Cherokee tribe and also serves as the Oklahoma state tribal crime victim liaison. In that role, he works to find resources for Native Americans who are victims of violent crimes.
"In Oklahoma, it happened to other tribes, Cherokee tribal members, other tribal members, where we got land allotments and they tried to take our land and cattle and everything away from us, too," Lay said. "It's a story that needs to be told."