New York students heading south for college
NEW YORK - Gigi Devellis is headed to the University of Virginia in the fall. 
"I said I need to go to the south to bring out the best in me," she said. 
Luca Sher is going to Duke. 
"I didn't choose north or south; I did what worked best for me and it happened to be in the south and I liked the weather so it'll be nice," he said. 
The weather is just one of the reasons more kids from northern parts of the country are heading south for school, according to college advisor Andy Lockwood, who says it's a growing trend. 
A quarter of first-year students at University of Georgia represent 41 different states with New York among the top 10 home states.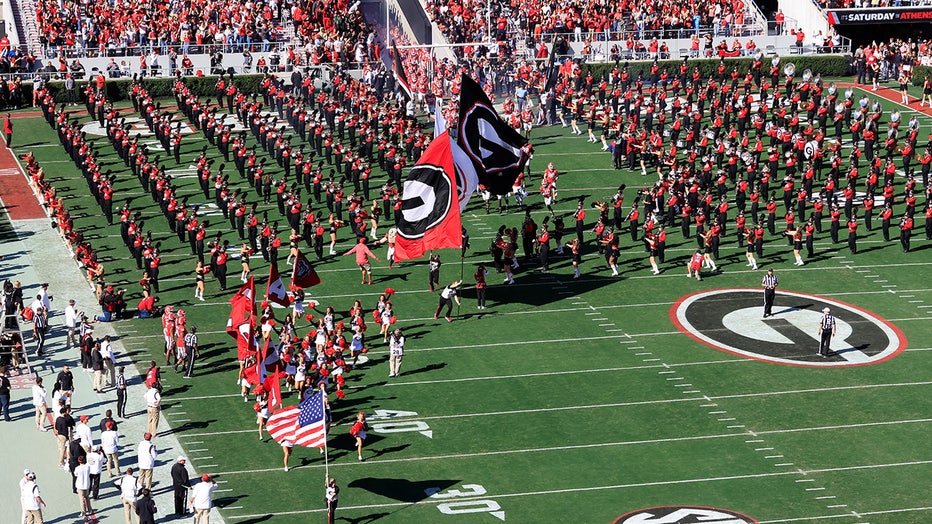 A general overview of the field and stadium during the Saturday afternoon college football game between the University of Georgia Bulldogs and the Georgia Tech Yellow Jackets on November 26, 2022 at Sanford Stadium in Athens, GA. (Photo by David J. G
Lockwood believes colleges in the south gained popularity during and after the pandemic as their COVID-19 policies were less strict. He also says big sports are a driving factor behind decisions. 
The College Board suggests applying to between four and eight colleges. More than half of Lockwood's clients have applied to colleges in the south this year. 
Long Island native Jack Barrett is now at USC. He, like many of his friends, is thinking about relocating after graduation to places more affordable outside of New York. 
"My fraternity is made up of 95-97 percent of kids from the Northeast," he said. "A lot of my friends are moving to Charlotte. That's a huge city now."
With rising costs, the overall trend to the south is expected to continue.