Four $1 million Mega Millions tickets sold in New York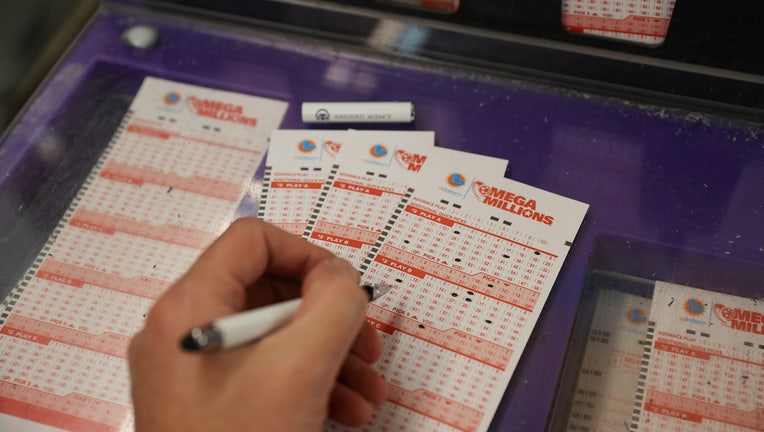 article
NEW YORK - Four Mega Millions tickets in New York matched five of the white balls drawn Friday night, winning the prize of $1 million.
Winning Numbers
The lucky combination of numbers drawn were: 30, 43, 45, 46, 61 and gold Mega Ball 14.
Other Winners
There were more than 7 million winning tickets across nine prize tiers Friday. Beyond Maine's jackpot, 14 tickets matched five white balls to claim the second-tier prize of $1 million. Four were sold in New York, two in California and one each in Florida, Illinois, Kansas, Kentucky, Missouri, North Carolina, Pennsylvania and Texas, Mega Millions said.
RELATED: Mega Millions jackpot: What to do if you win
Jackpot
Maine scored its first Mega Millions jackpot — and someone beat the ill fortune of Friday the 13th — when a ticket purchased in the state matched the winning numbers for the lottery's estimated $1.35 billion grand prize.
The winner, whose name is not yet known, overcame steep odds of 1 in 302.6 million, which led to three months of drawings without a claim on the jackpot.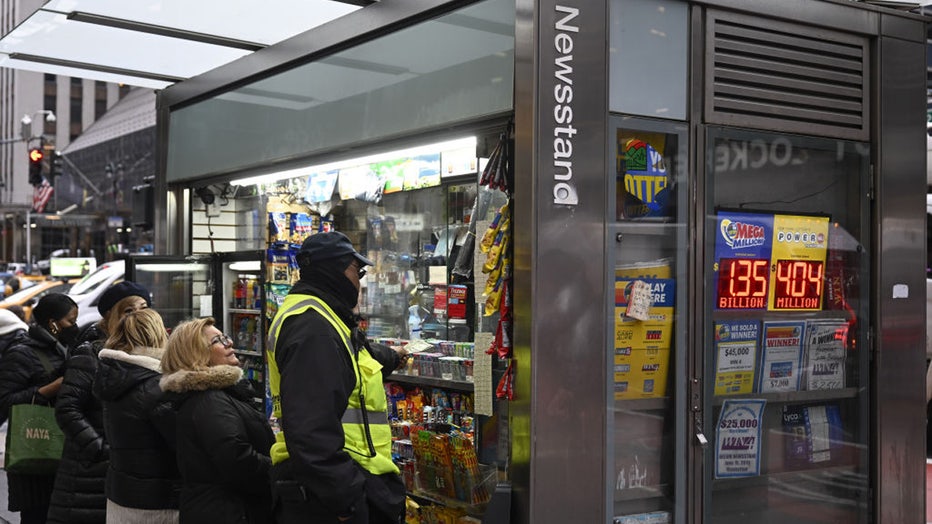 NEW YORK, USA - JANUARY 12: Mega Millions sign and lottery tickets are seen at a store in New York, United States on January 12, 2023. Today's Mega Millions jackpot hits $1.35 billion as its 2nd largest in history. (Photo by Fatih Aktas/Anadolu Agency via Getty Images)
The jackpot was the second largest in Mega Millions history and the fourth time the game has had a billion-dollar win. The largest Mega Millions jackpot in October 2018 was $1.53 billion claimed by a single ticket holder in South Carolina. 
RELATED: Mega Millions: These are the most and least drawn numbers
Friday's prosperous drawing also marked the seventh time there was a grand prize winner on Friday the 13th, a date superstitiously considered unlucky.
To claim the full $1.35 billion, the winner would need to take the money in an annuity with annual payments over 29 years. Most jackpot recipients prefer the reduced but quicker cash option, which for Friday night's drawing was an estimated $724.6 million.
What's Next?
The next grand prize drawing on Tuesday will drop to an estimated $20 million and a cash option of $10.7 million.
Until Friday night, there had been 25 straight drawings without a jackpot winner.
Mega Millions is played in 45 states as well as Washington, D.C., and the U.S. Virgin Islands.