New York's high court to hear redistricting case, as Democrats seek to retake US House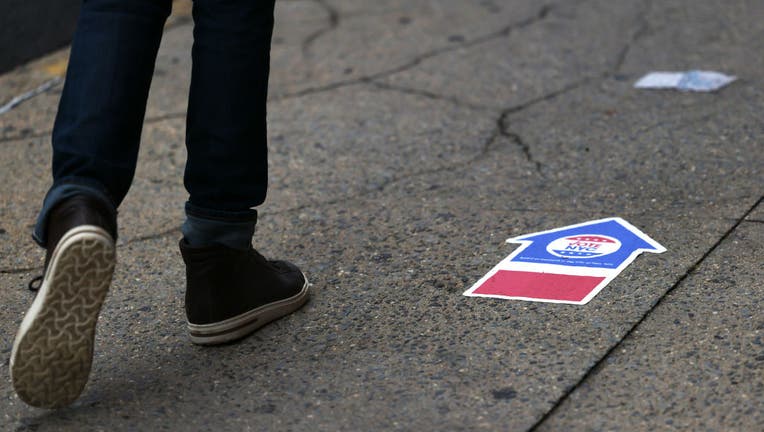 article
NEW YORK - New York's highest court will hear arguments Wednesday in a lawsuit that could reshape congressional districts in the state, which is expected to be a key battleground next year in the fight for control of the U.S. House.
The Court of Appeals is holding the hearing in Buffalo as Democrats seek to scrap the state's district lines after losing congressional seats last year in a series of upsets that helped Republicans win a narrow majority.
Democrats want to redraw districts in a way that will give the party an edge in 2024. Republicans are trying to keep the map in place.
"New York is being looked at as one state that can provide more congressional opportunities," said New York Law School professor Jeffrey Wice, adding "each of these court battles matter as Democrats try to win their way back to a majority."
The lawsuit follows a bungled redistricting effort by Democrats for the 2022 elections.
The maps used in last year's elections were supposed to be drawn by an independent commission. But Republicans and Democrats on the commission could not reach a consensus and eventually gave up, allowing the Democrat-controlled Legislature to draw its own map.
That gerrymander was expected to give Democrats a big edge by clustering Republican voters into a few GOP super districts, while diluting their voting power in the rest of the state.
A legal challenge, though, stopped that plan cold. The Court of Appeals ruled that Legislature hadn't followed proper procedure in adopting the maps. A judge instead had an independent expert draw a new set of congressional lines that, along with strong GOP turnout, led to Republicans flipping seats in the New York City suburbs and gaining control of the House.
Now, Democrats want the Court of Appeals to restart the redistricting process.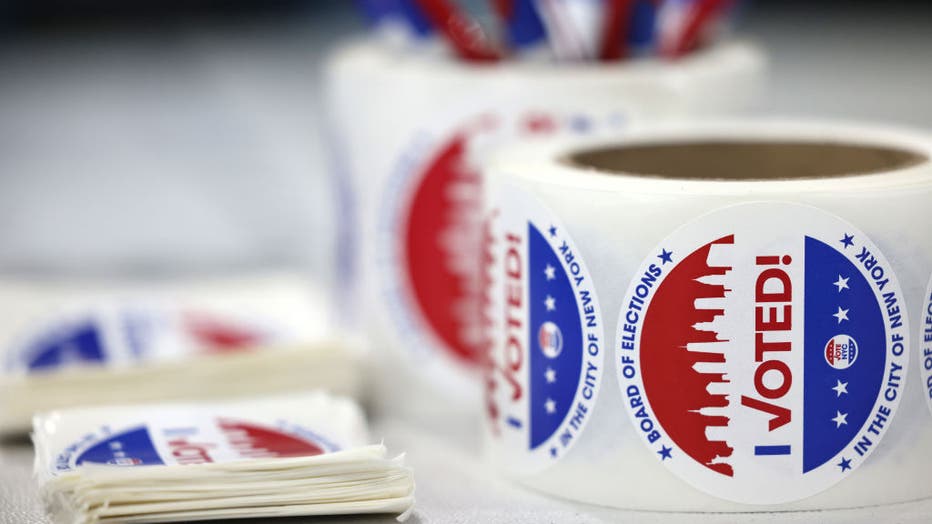 NEW YORK, NEW YORK - AUGUST 23: Voting stickers are seen during Primary Election Day at PS 130 on August 23, 2022 in the Windsor Terrace neighborhood of Brooklyn borough in New York City. Residents of NYC are voting in the second primary of the year
They are arguing that the maps should be redrawn, following a set of procedures in state law, rather than reusing the court-drawn map from last year.
Republicans have said the court's expert came up with politically balanced districts that shouldn't be discarded.
"They're asking for a do-over to try and gerrymander the state again, and it really flies in the face of common sense," said John Faso, a GOP former congressman who is advising Republicans in the case.
Similar redistricting fights are still playing out elsewhere in the U.S.
National Democrats have dedicated significant financial and organizational resources to retake districts in New York next year. Republicans are aiming to hold onto the seats, focusing on issues such as crime and migrants that they hope will animate suburban voters.
About a week ago, many looked to New York's election results for clues about how suburban areas may vote next year.
Republicans, who won all four congressional races on Long Island in 2022, continued their streak there with wins in county executive races. Democrats, meanwhile, notched wins in suburbs north of the city.