New York City Council proposes amendment that would remove fee caps on food delivery apps
The New York City Council is considering changes to the fee structure that restaurants pay to third-party delivery apps. 
Some delivery apps say it's necessary for their business. 
"I'd like to say we are profitable," said Josh Bocian, a senior manager at Grubhub. "But at the moment we are losing money." 
Grubhub – the multi-billion dollar third party food delivery app – is exactly the type of app that would benefit if recently proposed city council legislation is passed into law. 
The council is proposing changing a law that was put into place as a result of the pandemic. 
Back then, the city placed caps on certain fees charged by those apps so that the small restaurants that weathered COVID-19 had a better chance to survive going forward. 
The cap on delivery fees would remain in place, but now about two dozen city council members want to remove the 5% marketing fee cap, allowing apps to charge whatever they want.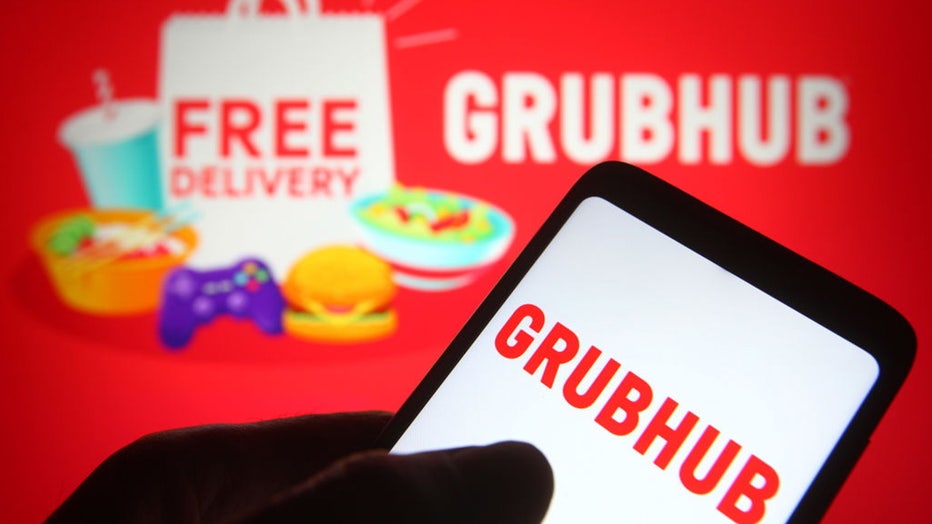 FILE - In this photo illustration, Grubhub logo on a mobile phone. (Pavlo Gonchar/SOPA Images/LightRocket via Getty Images)
"All this does is amend the marketing piece to allow restaurants that want more services the ability to do so," said Bocian. "And for your small mom-and-pop businesses that want to remain at 5%, that will still be available." 
But what's still unclear is whether the marketing services provided by the app to a restaurant would diminish if the restaurant decided to keep paying the lower rate. 
It's a point Councilmember Shekar Krishnan touched on in Wednesday's hearing. 
"If they don't opt in to the higher plan by paying more in fees," he asked Bocian, "can you guarantee their income [or] deliveries [or] revenue will remain the same?" 
"I can't make a guarantee of anything," Bocian responded. 
Andrew Rigie, with the New York City Hospitality Alliance, testified against the proposal. 
"Right now, restaurant fees are capped from these third-party delivery companies so they're not exploitative," Rigie said at a press conference outside the hearing. "Now with this bill, it would allow the fees to be whatever they want. And they don't have to be transparent." 
Councilmember Erik Bottcher also opposes the plan. 
"It's going to hurt the restaurants that don't pay," Bottcher told FOX 5 New York. 
Right now, there is no timeline on a possible vote on the legislation.