Childcare would be free for all kids up to age 5 under City Council proposal
NEW YORK - Like many parents, Ayesha Payne struggled with the cost of childcare, paying as much as $1,600 per child each month.
"You definitely have to weigh the option if I'm gonna take on full-time employment versus childcare," she explained.
City Council members Jennifer Gutierrez and Kevin Riley want to change that.  They are both parents who have had difficulty themselves finding affordable childcare.
Now they have introduced a bill calling for free childcare in the city for every child up to 5 years old.  
"We see every single day within our communities that our families are choosing between working and watching their children or having adequate childcare," Riley said. "And that has to stop."
The way the system works now is families have to make less than about $82,000 a year to qualify for city-funded day care centers.  If you don't, you have to go to private day cares that can cost thousands of dollars a month.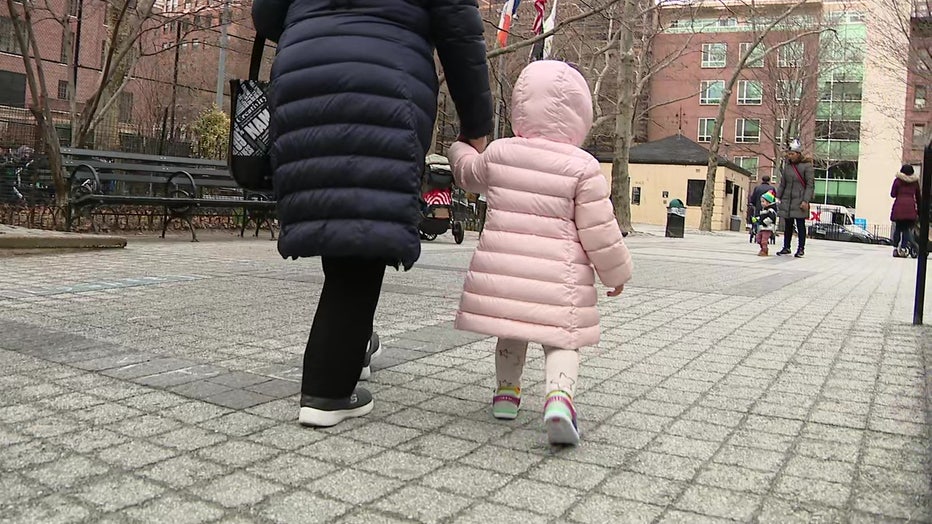 Multiple city council members, parents, childcare advocates and childcare workers say the current system has created a crisis. Parents paying between $10,000 and $20,000 a year for child care.
"Employers just want us to return back to normal," offered Reshma Saujani, the founder of Moms First and Girls Who Code. "Well, guess what? Normal wasn't working for any of us."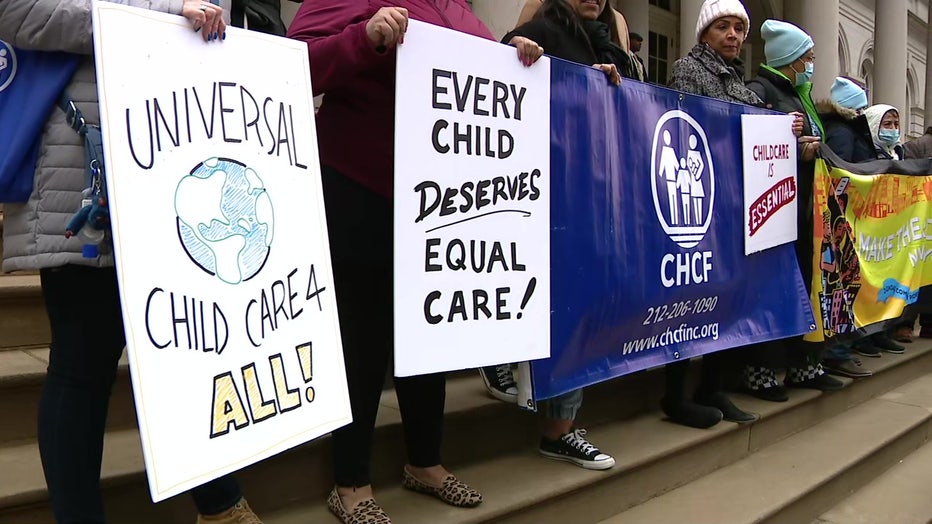 But they know it's going to be a battle to pass the legislation.  How would the city pay for the program?  
"How can we continue to not afford this?" exclaimed Gutierrez, who represents parts of Brooklyn and Queens. "We are in dire, dire need to support people going back to work."