New Jersey officer escapes injury after distracted driver slams into patrol car: 'We were lucky'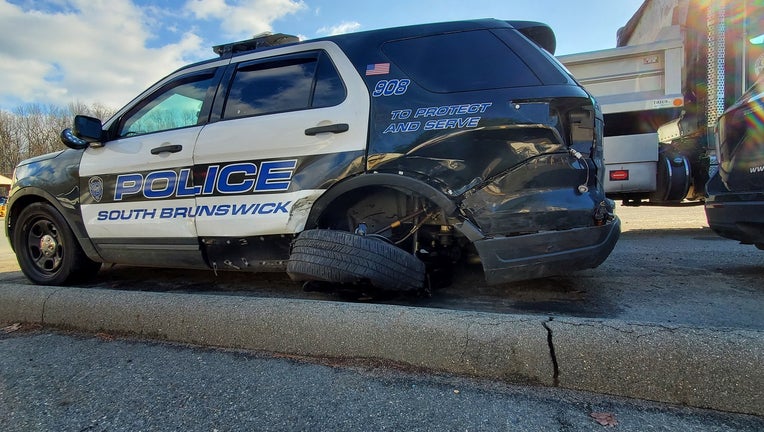 article
SOUTH BRUNSWICK, N.J. - A New Jersey police officer was luckily unharmed after investigators say a distracted driver slammed into his cruiser during a traffic stop. 
The South Brunswick Police Department said the crash happened Thursday just before midnight on Route 1 South near Raymond Road.
A 17-year patrolman was in the shoulder of the highway talking to the driver of a truck he had pulled over when police say he heard screeching tires and a loud crash.
The officer found a 2015 Volkswagen had plowed into the back of his police SUV and spun along the driver's side, coming to a rest facing the wrong direction with the airbags deployed.
MORE LOCAL HEADLINES
Investigators later determined the driver, a 47-year-old from New Brunswick, veered into the shoulder of the highway. He was uninjured and was issued a careless driving summons.
The department believes the officer escaped potentially grave injuries because he was on the passenger's side of the truck when the crash happened.
"We were lucky last night," South Brunswick Police Chief Raymond Hayducka said. "A patrol car was destroyed, but no one was injured, drivers must pay attention and move over."