National Pizza Day: Papa Johns unveils pizza with cheese on the bottom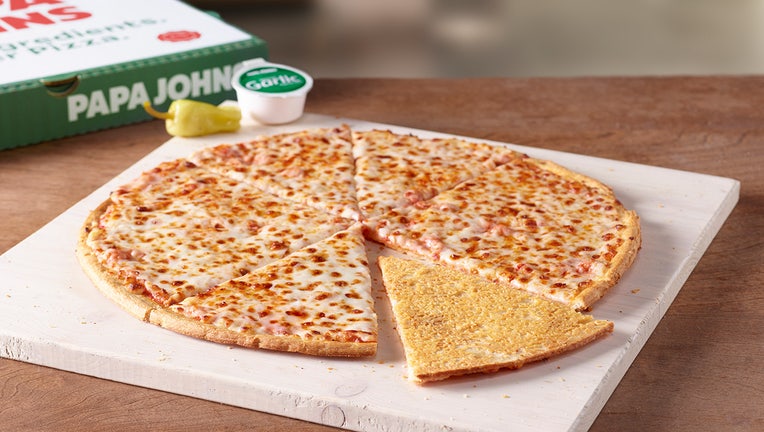 article
Calling all cheese lovers! Is there such a thing as too much cheese? 
Just in time for National Pizza Day (Feb. 9), Papa Johns unveiled its newest culinary innovation, the Crispy Parm Pizza, according to a company news release. 
The Crispy Parm Pizza features a "thin crust seasoned with a blend of shredded parmesan-Romano cheeses." So not only is there cheese on top of your pizza, but customers can also enjoy a crispy cheesy pizza bottom. 
"At Papa Johns, we pride ourselves on our dedication to innovation. For this product, we set our sights on one of the most fundamental pizza ingredients—cheese," said Kimberly Bean, VP of menu strategy & calendar planning. "We have taken cheese where we've never had it before—flipping the pizza over and putting it underneath the crust. In doing so, we are providing consumers with more ability to customize their pizza experience, while also enjoying a unique and surprising twist on a fan-favorite meal." 
The Crispy Parm Pizza with one topping will be available to order on Feb. 2 at $12.99. 
But for Papa Johns Rewards members, the new pizza is available right now. 
This story was reported from Los Angeles.