New mRNA cancer vaccine helps cut risk of melanoma recurrence by nearly half, trial finds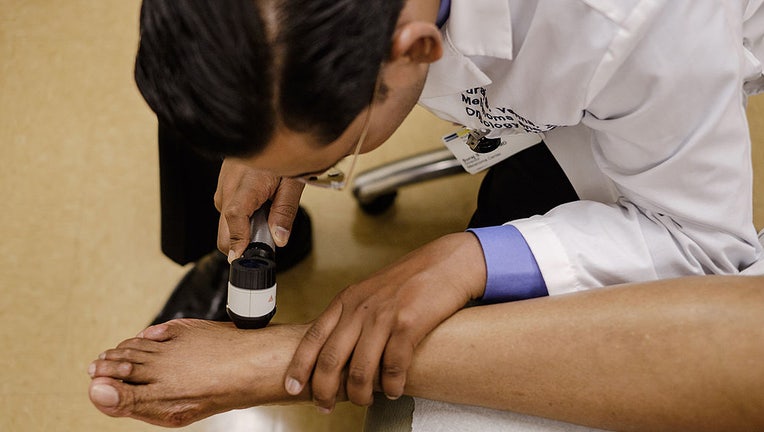 article
A recent clinical trial finds that a new experimental vaccine can reduce the chances of skin cancer recurring. 
Researchers at NYU Langone Health conducted the trial using the new mRNA vaccine and the immunotherapy drug pembrolizumab.
The team tested the vaccine on 157 people who had their melanoma surgically removed or were at a higher risk of having melanoma, the school said in a release.
Approximately 107 patients received the vaccine and pembrolizumab, while 50 people were only given the immunotherapy medication. 
Since participants in the study had their cancer tumors removed, researchers examined their cells based on their melanoma to create a vaccine for them. 
RELATED: Merck, Moderna share positive progress of potential skin cancer vaccine
According to the NYU clinical trial, the mRNA vaccine combined with immunotherapy lowered the likelihood of melanoma recurring in a person or causing death by 44 percent. 
The school noted that the vaccine had severe side effects, the most common being fatigue. 
Findings from the clinical trial were shared at the annual meeting of the American Association for Cancer Research.
"Our phase 2b study shows that a neoantigen mRNA vaccine, when used in combination with pembrolizumab, resulted in prolonged time without recurrence or death compared with pembrolizumab alone," Jeffrey S. Weber, MD, Ph.D., study investigator and the deputy director of Perlmutter Cancer Center, said in a release. 
Last year, Moderna detailed progress in developing a preventive shot for melanoma. The company said a possible melanoma vaccine it studied with pharmaceutical giant Merck fared well in a small study of patients who had the cancer surgically removed, the Associated Press reported. 
The release noted that roughly 1.3 million Americans currently have a diagnosis of some form of melanoma.
The Associated Press contributed to this report. This story was reported from Washington, D.C.