Long Island student with disability bullied by teacher, complaint claims
CENTEREACH, N.Y. - A high school student has filed a claim against the Middle Country School District after she claimed she was being repeatedly singled out by her math teacher for the color of her skin and the clothes she would wear. 
Kimberly Moore, the mother of Isabella, 18, told FOX 5 New York, her daughter felt bullied. 
"As parents we send our kids off to school, we want them to be safe," Moore said. "I want what's right to be done."
The family filed the claim last week against the school district to make sure, as they put it, other students will not be preyed upon by this teacher.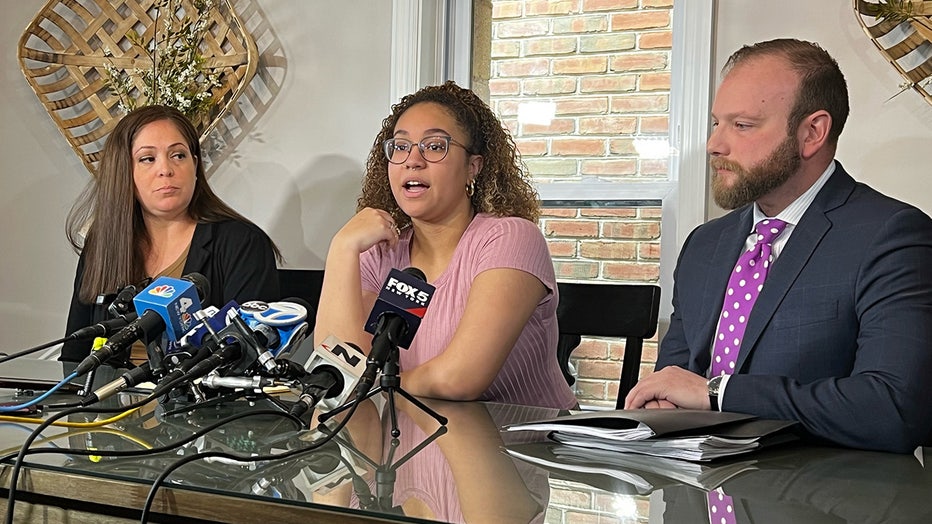 Kimberly Moore and Isabella speaking with news media, alongside their attorney, Vess Mitev.  (FOX 5 New York)
Isabella, who goes by Bella, suffers from anxiety and receives accommodations. 
Bella submitted a complaint against the Centereach High School teacher and a copy of the claim provided by the family's attorney, Vess Mitev, showed the teacher did violate district policy and some of the allegations were true.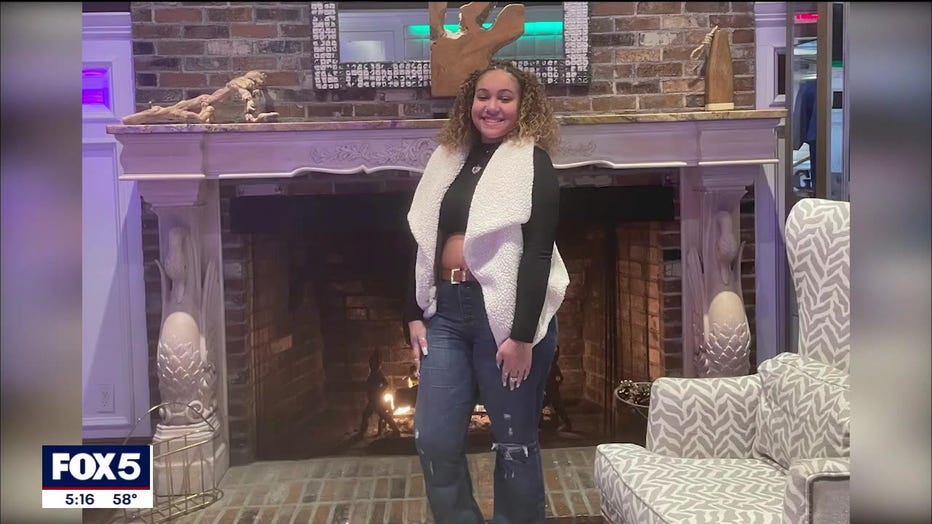 "I was sick the day before," Bella said. "As she was going through attendance she realized I was there and made a comment that she can't believe these Black kids are always absent." 
According to the investigation, the teacher also called Bella out for wearing cropped shirts and after the teacher met with a district official, she confronted Bella in an intimidating tone, allegedly saying, "I guess I was wrong, so you could keep walking around with your midriff out."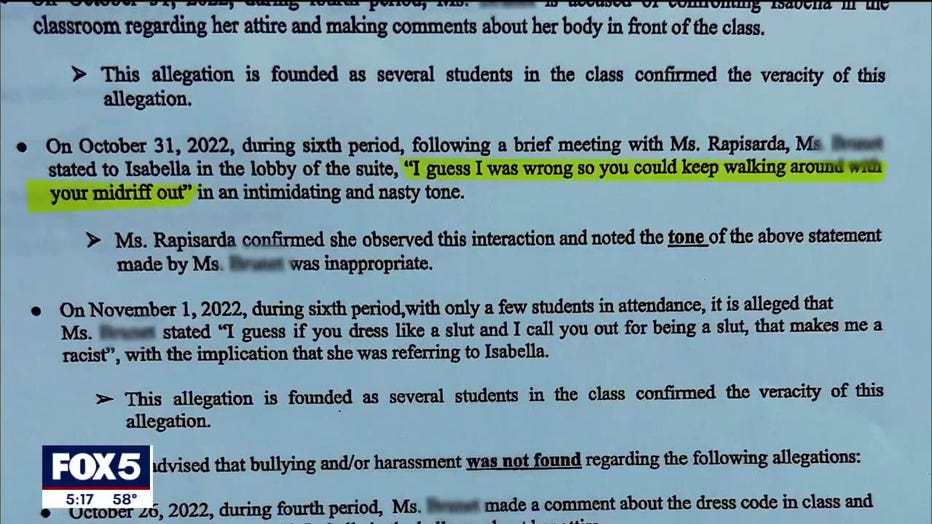 Mitev believes the teacher who has spent years in the district has no business being in the building. 
"Every day she walks the halls as a racist predator is another day taxpayers of this school district should be questioning what the hell is going on," Mitev told FOX 5. 
District officials said they're aware of the allegations and an investigation was immediately open. 
While the district can't discuss the specifics of findings or the resolution that was implemented, appropriate action was taken. The district has 90 days by law to settle the claim, otherwise Bella and her attorney will file a lawsuit.