Michael Caine retires from acting after decades-long career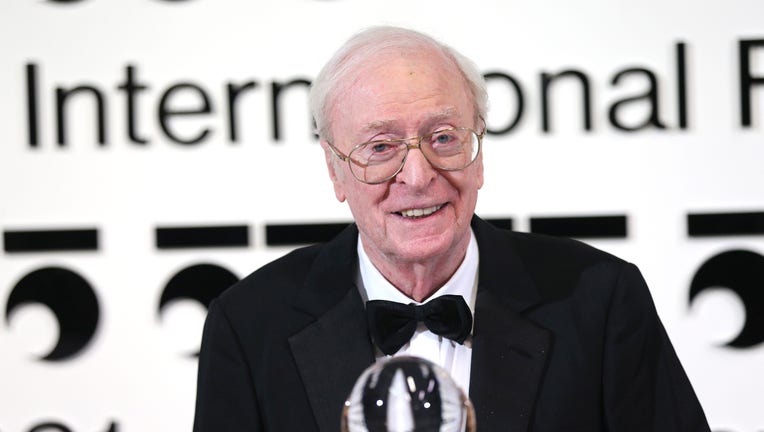 article
Legendary English actor Sir Michael Caine announced that he's stepping out of the spotlight after decades in the industry.
The 90-year-old explained that he's officially ready to move on from Hollywood following the success of his new film, "The Great Escaper."
"I keep saying I'm going to retire," he told "BBC Radio 4's Today" show, on Saturday. "Well, I am now."
"I've figured, I've had a picture where I've played the lead, and it's got incredible reviews," Caine noted. "The only parts I'm likely to get now are old men, 90-year-old men, maybe 85. And I thought, 'Well, I might as well leave with all this . . . I've got wonderful reviews. What have I got to do to beat this?'"
MICHAEL CAINE, RITA MORENO AND CLINT EASTWOOD: HOLLYWOOD STARS OVER 90 THEN AND NOW
In his final role in the new movie, "The Great Escaper," Caine plays a World War II veteran who escapes from his care home to attend a commemoration event for the 70th anniversary of D-Day. 
The "Going in Style" actor previously fought in the Korean War after entering National Service with the British Army in 1952. Before his wartime service, he was stationed in West Germany.
The two-time Oscar winner continued to discuss the importance of featuring older characters on the big screen. 
"With me, it's not quite as diminishing as you think," he noted. "I'm 90, and I remember when I was young talking to old men of 90, and they weren't a little bit like me. They were little, tiny old men with humped shoulders. . . . And I thought, 'I'm not like that, and it's changed.'"
Reps for Caine did not immediately respond to Fox News Digital's request for further comments.
Meanwhile, in 2021, Caine walked back on his comments about retirement.
SIR MICHAEL CAINE WALKS BACK COMMENTS ABOUT RETIREMENT: 'I'M NOT GETTING RID OF MY ALARM CLOCK!
"Regarding retirement, I've spent over 50 years getting up at 6:00 a.m. to make movies, and I'm not getting rid of my alarm clock!" he said in a statement to Fox News Digital at the time. 
The mention of his "alarm clock" referenced comments Caine made on BBC Radio's "Kermode and Mayo's Film Review" in which he said he preferred writing to acting, because with writing, you don't "have to get up at half past 6 in the morning and go to the studio."
At the time, he also declared that his onscreen role in the movie "Best Sellers" would be his last and mentioned how his health problems had taken a toll on his acting career. 
"Funnily enough, it has turned out to be what is my last part, really. Because I haven't worked for two years, and I have a spine problem, which affects my legs. So, I can't walk very well," Caine said in the interview.
MICHAEL CAINE CALLS 'BULLS---' ON CLAIM HIS WAR MOVIE INCITES FAR-RIGHT EXTREMISM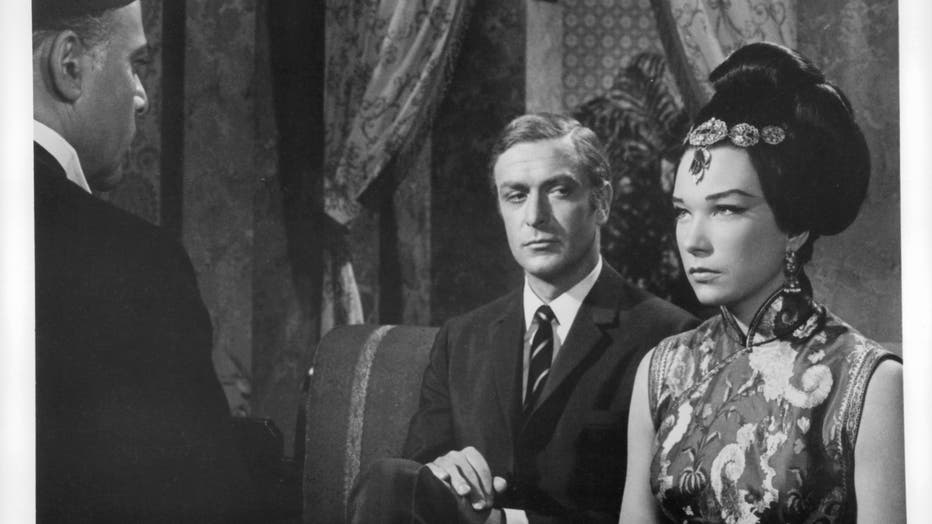 Herbert Lom chats with guests Michael Caine And Shirley MacLaine in his hotel suite in a scene from the film 'Gambit', 1966. (Photo by Universal Studios/Getty Images)
Throughout his five decades as an actor, 90-year-old Caine has won two Academy Awards, one BAFTA, three Golden Globe Awards and three SAG Awards. His breakthrough in film came in the 1960s when he starred in the movies "Zulu," "The Battle of Britain," "The Italian Job," "Gambit" and "Alfie."
He received many of his award nominations in the '70s and '80s for starring in "Sleuth," "Beyond the Limit," "Educating Rita," "Hannah and her Sister," "Jack the Ripper" and "Dirty Rotten Scoundrels." During the 1990s, he appeared in "Jekyll and Hyde," "Little Voice" and "Cider House Rules."
The 2000s did not see Caine slowing down either, with the actor starring in "Miss Congeniality," "Batman Begins," "The Quiet American," "The Prestige," "The Dark Knight," "Inception," "The Dark Knight Rises," "Now You See Me," "Interstellar" and "Tenent."
Caine was married to Patricia Haines from 1954 to 1958, and they had a daughter named Dominique. He has been married to Shakira Baksh since 1973, and they have a daughter, Natasha Haleema.
Fox News Digital's Lori Bashian contributed to this report.