What Memorial Day travel will cost you this year versus last year
If you're traveling for Memorial Day weekend this year, your wallet may be getting a bit of a break.
The cost of travel for Memorial Day weekend in the U.S. eased slightly this year compared with a year ago despite the surge in demand. This may offer some relief to the more than 42 million people expected to travel at least 50 miles away from home, according to AAA's summer forecast. 
International travel is a different story though, as prices have surged to record highs. 
Even the cost of gas in the U.S. has fallen, which may be helpful for the roughly 37 million people who are expected to take a road trip during the holiday, which is seen as the unofficial start to the summer travel season. As of Thursday, the national average price of a gallon of regular gasoline sat at $3.57, which is more than a dollar cheaper than last year.  
MEMORIAL DAY WEEKEND TRAVEL: OVER 42M AMERICANS EXPECTED TO TAKE TRIPS THIS SUMMER
AAA spokesperson Andrew Gross told FOX Business that gas prices could rise a bit over the next week based on this seasonal surge in demand, but they are likely to "stabilize or even fall should demand dip once everyone returns home."
Airfare 
Domestic airfare is $273 on average for a round trip during the holiday, according to data from travel app Hopper. That's down 26%, or nearly $100, from a year ago when domestic airfares averaged $370 for a round trip over the holiday weekend, Hopper data showed.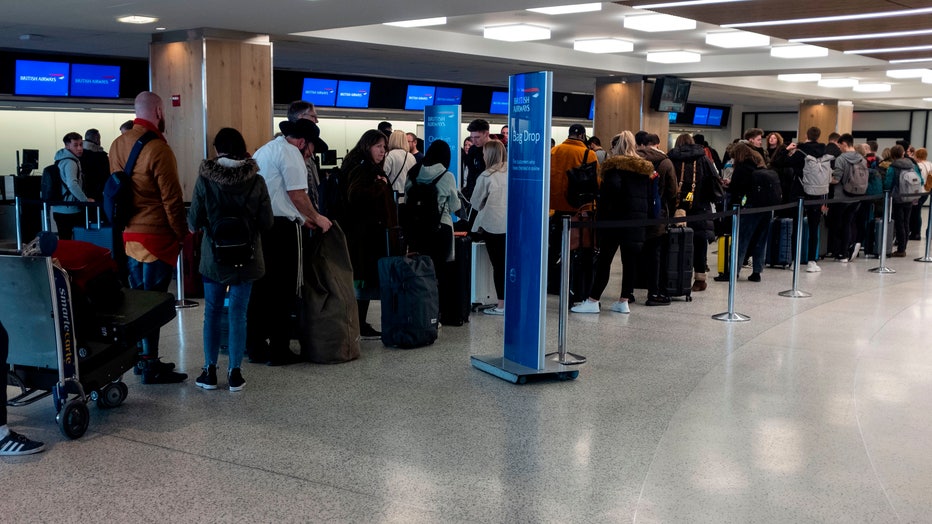 People queue in the departure hall of Terminal 7 at JFK airport in New York City. (Photo by JOHANNES EISELE/AFP via Getty Images)
One of the factors pushing domestic airfare down is the fact that seat capacity is scheduled to be 17% higher than Memorial Day weekend 2022, according to Hopper. 
AAA EXPLAINS HOW TO BEAT MEMORIAL DAY WEEKEND TRAVEL: 'BE PATIENT'
Meanwhile, this marks the most expensive holiday weekend for international airfare over the past five years. 
Trips to Europe, for instance, cost $1,300 on average, up 50% from the same time a year ago. Airfare to Asia costs $1,955 on average for a round trip – up 70% compared with pre-pandemic times.  
Hotels 
In the United States, hotel rates are averaging $208 per night, which is down 6% from last year. In 2022, rooms were averaging around $222 per night. 
Rates are higher for stays at the top international destinations during the holiday weekend due to the surge in demand. The cost to stay a night in Spain and the United Kingdom, for instance, has risen more than 30%.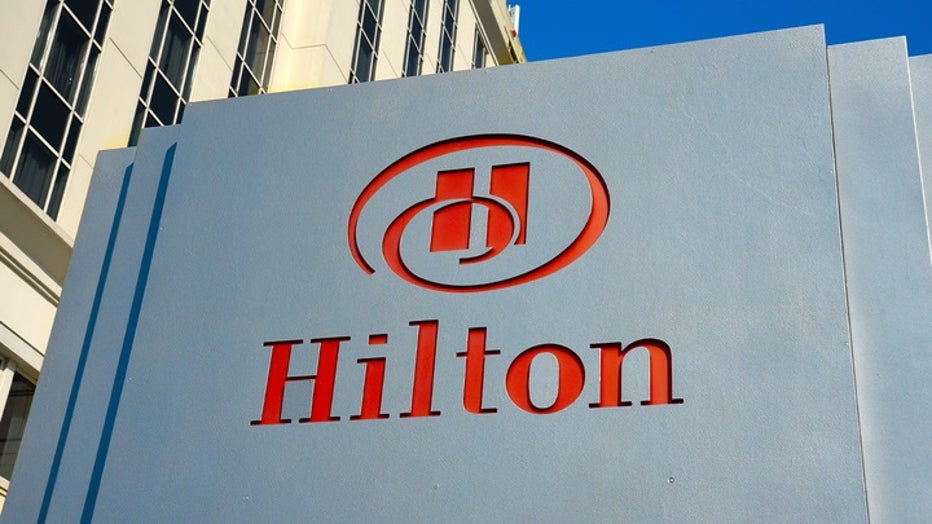 A Hilton Hotel sign. (Photo by Robert Alexander/Getty Images)
Strong demand for international travel coupled with "an inflation driven high-cost environment means rates in most cities will be higher than last summer," Hayley Berg, Hopper's lead economist, told FOX Business.
Car rentals 
Currently, daily rates to rent a car are $44 per day on average, according to Hopper. That's down 17% from Memorial Day weekend last year.
This year, with car rental prices down, travelers are looking to book for five days, up from four days last year.  
LINK: Get updates and more on this story at foxbusiness.com.