Mega Millions rises to over $1B; 3 winning $1M tickets sold in NY, NJ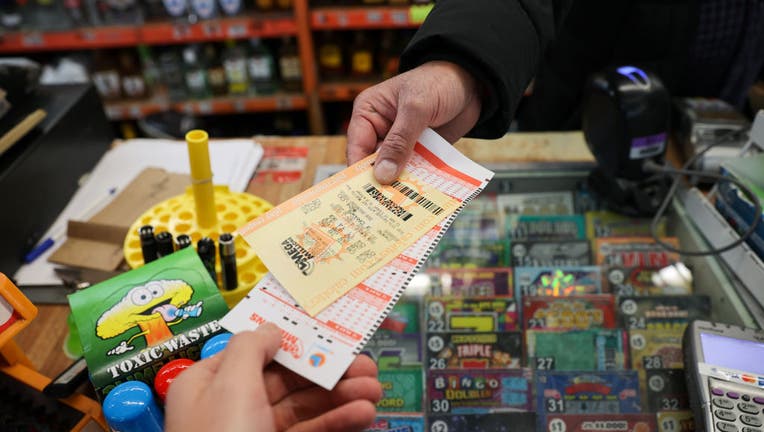 article
Once again, yet another Mega Millions drawing has come and gone without anyone claiming the biggest prize, meaning that when the next drawing is held on Tuesday, January 10, some lucky person might walk away as a billionaire. 
The numbers pulled in Friday's drawing were 3, 20, 46, 59, 63, and a Megaball of 13. 
Tuesday's $1.1 billion prize will be the third-largest Mega Millions jackpot in history. 
But just because you didn't win the grand prize doesn't mean you can't win some money. 
Five winning tickets matched the five white balls to win the game's $1 million second-tier prize; two were sold in New York and one each in Florida, Maryland, and New Jersey.
"Mega Millions has just reached the $1 billion mark again. It's especially nice to see the jackpot grow throughout the holidays and into the new year," Pat McDonald, the Ohio lottery director and lead director of the Mega Millions Consortium, said in a statement early Saturday. "As the jackpot grows, we encourage our players to keep within their entertainment budget and enjoy this jackpot run right along with us."
The only Mega Millions jackpots larger than the estimated $1.1 billion opportunity on Tuesday have been the $1.53 billion won in South Carolina in 2018 and $1.33 billion winning ticket in Illinois in July, Mega Millions said in the statement.
Elijah Kouza, assistant manager of Buscemi's convenience store in Livonia, Michigan, said the Mega Millions jackpot drew numerous customers before Friday night's draw. The $940 million prize was prominently advertised at the store and Kouza expected far more Mega Millions ticket sales than the 20 to 25 normally sold on a Friday.
"It's kind of hilarious to me, because if it's like $100 million, people are like, 'Nah.' They'll pass," he said.
Mega Millions is played in 45 states as well as in Washington, D.C., and the U.S. Virgin Islands.
With the Associated Press.