Fox 5 NY tries Prenuvo's full-body MRI scan
NEW YORK - Medical advancements with Prenuvo's full-body MRI screening is sparking both interest and skepticism. It's comprehensive canvas of bones, organs, and muscles, grant a unique window into the core of human anatomy.
Founder Andrew Lacy describes, "The hardware we have here is very different from regular imaging clinics. We image every organ... filtering for blood, fat, proteins, tissue fluid, and more." This approach, he says, empowers patients to shape their lives with informed choices.
Despite immense potential, these scans come at a cost, ranging from $1000 to $2500, often not covered by insurance. Lacy says, "We're actively working to collect evidence and engage with insurance, so that that happens sooner rather than later."
But, not yet.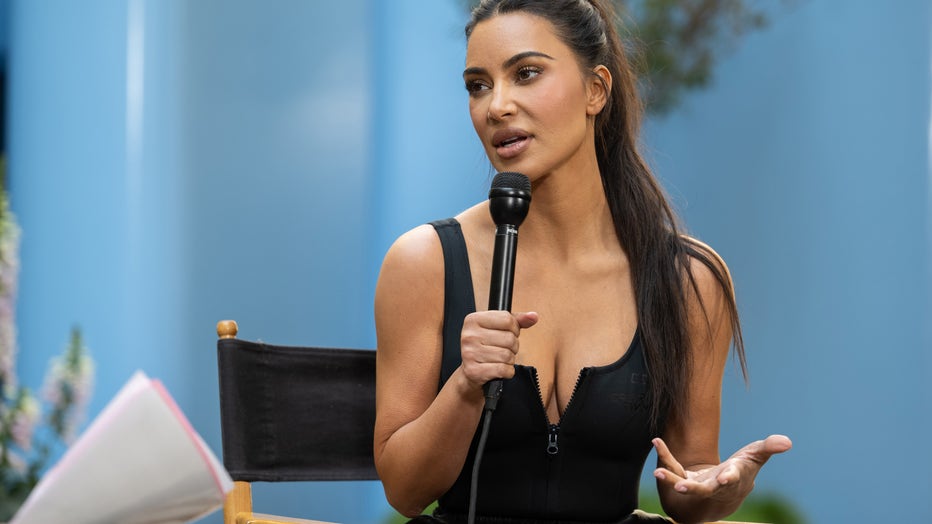 Pictured: Kim Kardashian on Tuesday, May 16, 2023 -- (Photo by: Nathan Congleton/NBC via Getty Images)
Some celebrities have endorsed this technology though. Kim Kardashian, who has said she wasn't paid to post about it on Instagram, shared her scan on the social media platform, praising its ability to detect cancer and aneurysms in early stages. TV personality Maria Menounos attributes Prenuvo to discovering her stage two pancreatic cancer.
Fox 5 NY was granted access inside Prenuvo's busy Manhattan facility, where appointments are in high demand, often booked at least a month ahead.
"We provide a potentially life-saving finding at about one in 20 people," Lacy notes. 
This success rate includes identifying cancer and aneurysms, and in one case even led to an immediate hospital referral.
RELATED: Gender-specific warning signs of cardiac arrest are revealed in study
How does the scan work?
Addressing skepticism, Lacy responded to our questions raised by some in the medical community. The American College of Preventive Medicine remains cautious and does not recommend a whole body scan for asymptomatic people, they cite a lack of evidence for their effectiveness. The vice chair of the American College of Radiology has also said getting one of the scans could cause harm by encouraging patients to undergo unnecessary diagnostic testing.
"We've not really experienced patients, when told that they have something that they shouldn't worry about go and do something inappropriate with that news," Lacy insists. "In fact, our philosophy as a company, is to empower patients, by giving them as much information we can about what is and is not going on with their underlying health. And we found that patients have been very responsible, and have been much more effective advocates for their own health care as a result."
Fox 5 NY was offered a complimentary exam and was able to get a glimpse into the scan's process. 
It lasted around an hour. You're guided in and out of the machine as it meticulously scans your entire body from head to toe. To make the time pass, you can even stream Netflix while inside. Then, in as little as a day later, you receive a call from a a nurse practitioner with the results.
RELATED: Taylor Swift, Oprah, Kim Kardashian land spots on Forbes' richest self-made women in America
Prenuvo scan results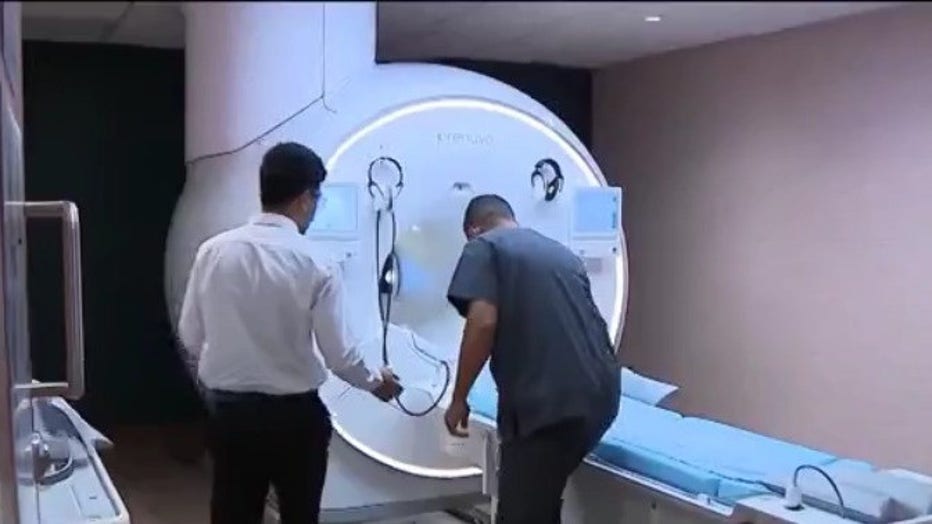 Good Day Wake Up Anchor Dan Bowens tries Prenuvo
Dr. Sefi Chodakiewitz, a radiologist from Stanford University called me with my results. 
He meticulously guides me through results, scrutinizing everything from brain symmetry to muscle tissue.
Dr. Chodakiewitz shares, "I'm looking for things like nodules or masses. I don't see anything of that sort." 
The machine uncovers intricacies down to the millimeter. 
For Good Day Wake Up anchor Dan Bowens, it was a few larger the normal nodules in his thyroid. Dr. Chodakiewitz didn't think it was much to worry about, but wanted him to follow up with his general practitioner anyway. 
How much is a Prenuvo scan?
Prenuvo aims to complement established screenings rather than replace them. Dr. Chodakiewitz emphasizes, "This is really useful as an adjunct to those as well as to look everywhere else in the body that doesn't yet have an established best screening technique."
While not covered by insurance, flexible spending account (FSA), health savings account (HSA) or a health reimbursement arrangement (HRA) are accepted.
It's being described as the future of medical imaging. Now, taking a closer look at Prenuvo's full-body MRI scans. 
While the company says it's potentially life-saving technology -- some in the medical community says it's a waste of time ane money.
The answer seems to depend on the patient's experience with the scan.
Disclaimer: This was a complimentary scan offered by the company. Scans range from $1,000 to $2,500. While it's not covered by insurance – those interested can use a flexible spending or health savings account to pay for it. Patients are encouraged to consult their doctor before and after receiving the scan.