'Mean Girls' cast reunites for Walmart Black Friday ad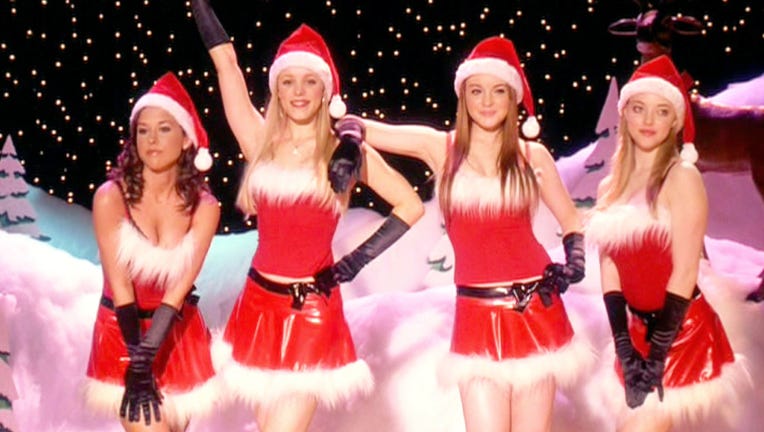 article
Weeks ago, the cast of 'Mean Girls' was reportedly spotted together, fueling rumors of a sequel or some other secret project. 
The answer was revealed today – in the form of a nostalgically epic Black Friday teaser commercial for Walmart.
Lindsay Lohan, Amanda Seyfried, Lacey Chabert, Daniel Franzese and Rajiv Surendra all got back together nearly 10 years later to make the commercial happen. 
'Mean Girls' has become a cult classic over the last nine years, so it's only appropriate the ad was released on a Wednesday – one of the countless Easter eggs to be realized while watching the 2-minute commercial that watches like a short film. 
"Some things never change. On Wednesdays we wear pink, but now we shop Walmart Black Friday deals," Cady says as Gretchen pulls up in a convertible filled with Walmart shopping bags.
Rachel McAdams, AKA the iconic Regina George, didn't make an appearance.
The ad highlights some of the deals from Walmart this shopping season, like the boombox playing 'Jingle Bell Rock', with Black Friday deals beginning already on Wednesday, Nov. 8. 
Walmart+ customers will get shopping access three hours earlier. 
RELATED: Survey: Holiday shoppers to spend more on gifts this year – here's what they plan to buy
Many online were impressed with the commercial, commenting that the writers and the marketing team should get raises. 
"and we all thought it would be a SuperBowl commercial," another reflected on the reunion's speculation.  
But we may not have seen the last of the casts' togetherness just yet. 
People magazine spoke to the women and reports that Walmart will be releasing a new commercial featuring the cast every Wednesday leading up to Black Friday and on Cyber Monday, Nov. 27.
This story was reported from Detroit.