The McRib is making (another) comeback at McDonald's this November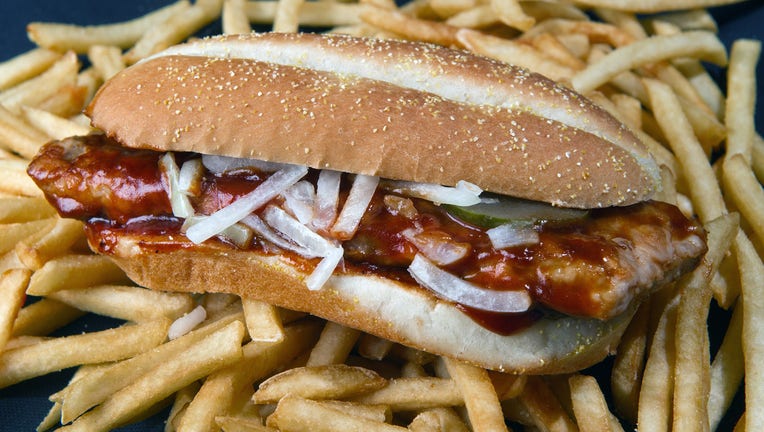 article
One of the most beloved fast food items is returning to menus this fall. 
McDonald's confirmed the McRib is coming back, but you may have to shop around for it. 
The sandwich first debuted at McDonald's in 1981 in Kansas City, Kansas and has built up a loyal following since. While the sandwich is considered an iconic part of the restaurant's history, it usually only appears as a temporary or seasonal item.
RELATED: Coffee mate launches pink coffee creamer to celebrate 'Mean Girls' Day: 'That's so fetch'
McDonald's brought back the McRib last fall on what the company called its "farewell tour," making the saucy sandwich available for about three weeks. 
"It turns out not everyone was ready to say goodbye to the McRib after last year's Farewell Tour," McDonald's USA said to FOX Television Stations in an email. 
McDonald's USA said the sandwich is returning – but, not to every restaurant location. 
"While it won't be available nationwide, some lucky fans may find their favorite elusive saucy sandwich at their local McDonald's restaurants this November," the company said. 
RELATED: Burger King adding 2 ghost pepper items to its menu for spooky season
The McRib sandwich is filled with seasoned boneless pork dipped in a tangy barbecue sauce, and topped with onions and dill pickles complimented by a toasted bun. 
This story was reported from Detroit.