Mariah Carey talks 'All I Want For Christmas Is You' in 1994 interview: WATCH
NEW YORK - 'Tis the season – for Mariah Carey.
Before the 1994 holiday album "Merry Christmas" enthroned Carey as the "Queen of Christmas," she was just your run-of-the-mill superstar songstress with a dream.
"I just wanted to do a Christmas album for myself, to wrap my presents [to]," she told FOX 5 NY in a 1994 interview.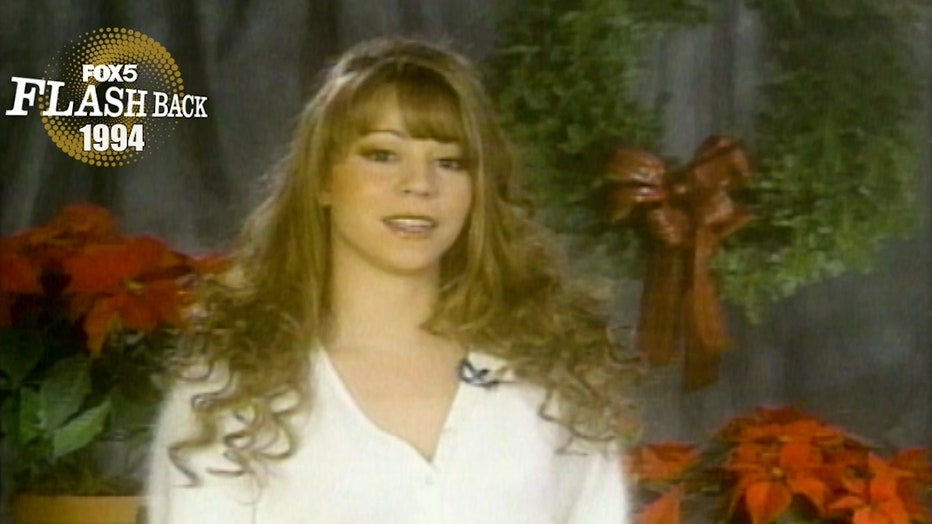 Mariah Carey talks with FOX 5 NY in a 1994 interview.
Decades later, one special song from that album continues to smash records: "All I Want for Christmas Is You" charts year after year, holds the title of the most streamed song in a single day on Spotify and joined the Library of Congress archives.
Carey now needs to be defrosted and declare "IT'S TIME" to kick off the holiday season but that special love for Christmas has deep roots.
"I love the holidays," she told FOX 5 NY in 1994. "Every time Christmas rolls around, I get ideas for different Christmas songs, and I've been kind of pushing them aside, pushing them aside, and last year, I just decided to do it."
"All I Want for Christmas Is You" gets more and more beloved each season. The song's role in the romantic comedy "Love Actually" only helped to further cement it as a holiday standard. It didn't become a number-one hit in the U.S. until 2019, 25 years after its release. It has topped the Billboard 100 over the last four years – holding onto that top spot for 10 weeks in 2022.
"That song is the real me," Carey said in a 2017 interview.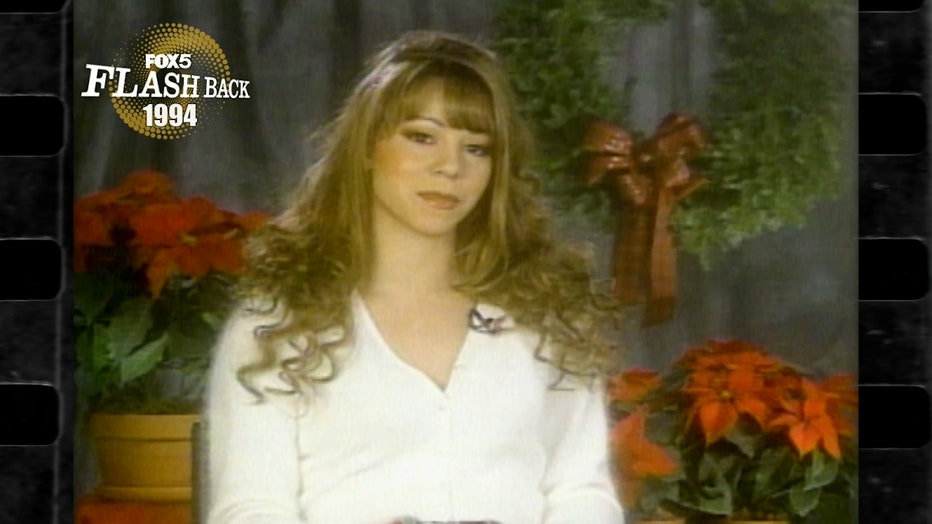 She normally celebrates all things Yule-related with her twins, Monroe and Moroccan, and extended family and friends, but this year, the pop diva is bringing the holiday cheer to 13 cities with her Merry Christmas One And All Tour.