Murder charges dropped for NYC fish store worker accused in fatal stabbing
NEW YORK - Murder charges have been dropped against the employee of an Upper Manhattan fish market after he allegedly stabbed two brothers during a dispute in the store, killing one of them.
Junior Aquino Hernandez, 34, will still be charged with assault. He allegedly claimed the pair was trying to steal shrimp earlier this week.
Malik Burrell, 25, died at NYC Health & Hospitals/Harlem. His half-brother, Robert Burrell, 29, was listed in stable condition with stab wounds to his torso.
Robert is now being charged with robbery and assault. He's accused of trying to steal shrimp from Fish Express Fish Market on St. Nicholas Place before being confronted by an employee.
According to the NYPD, he fled, but then returned a few minutes later with Malik, and started fighting with the workers.
During the dispute, police said Hernandez pulled out a knife and stabbed both men.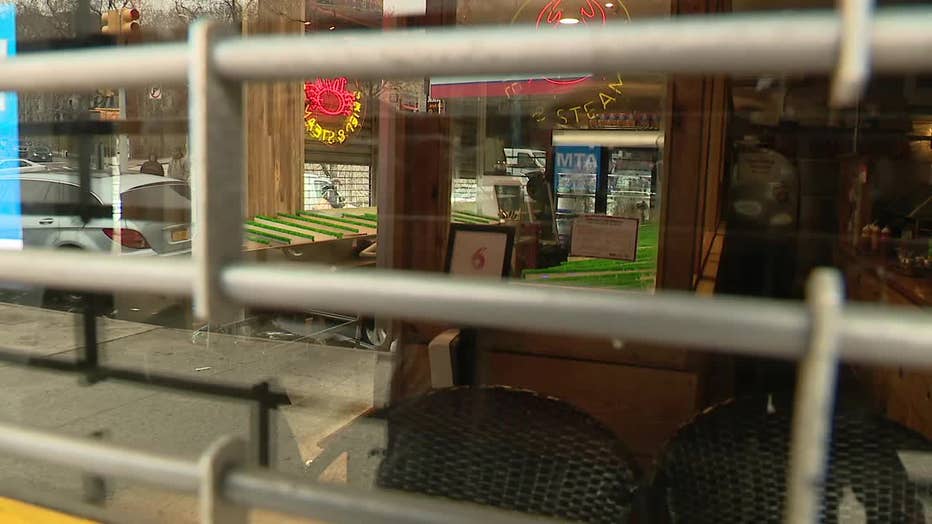 The inside of the Fish Express Fish Market is seen through a window.
Hernandez claims the stabbing was an accident.
The victims' father went to the store Wednesday. Robert Burrell said there was no way his kids were trying to steal anything.
"My kids were wonderful kids. I raised them right," Burrell said. "My mom raised them right. We got a whole village that raised all our kids."
Burrell said the killing happened on a day his son should have been celebrating.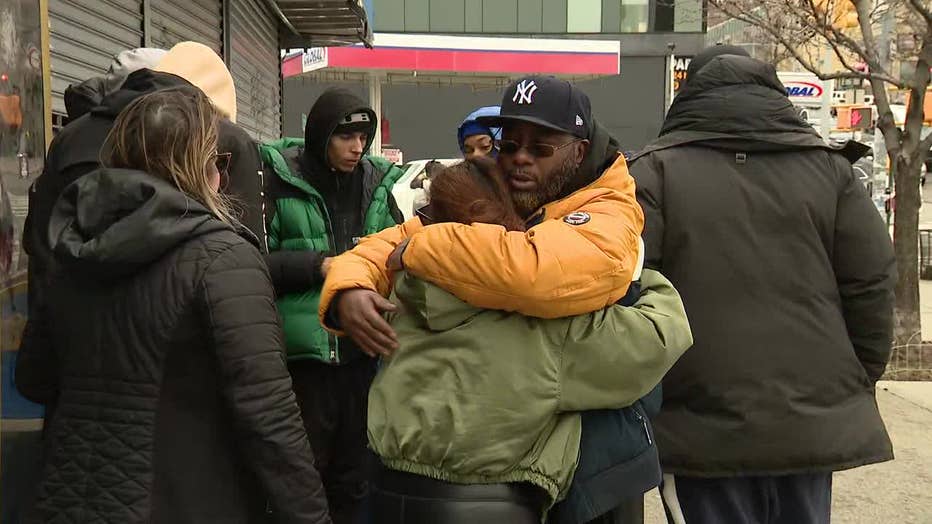 Robert Burrell, the father of the victims, hugs someone outside the store.
"Today is my son's birthday and he died on his birthday," Burrell said. "He took my baby from me."
Other people from the neighborhood were shocked about the killing.
"It doesn't warrant killing anyone over food," Stacey Love said.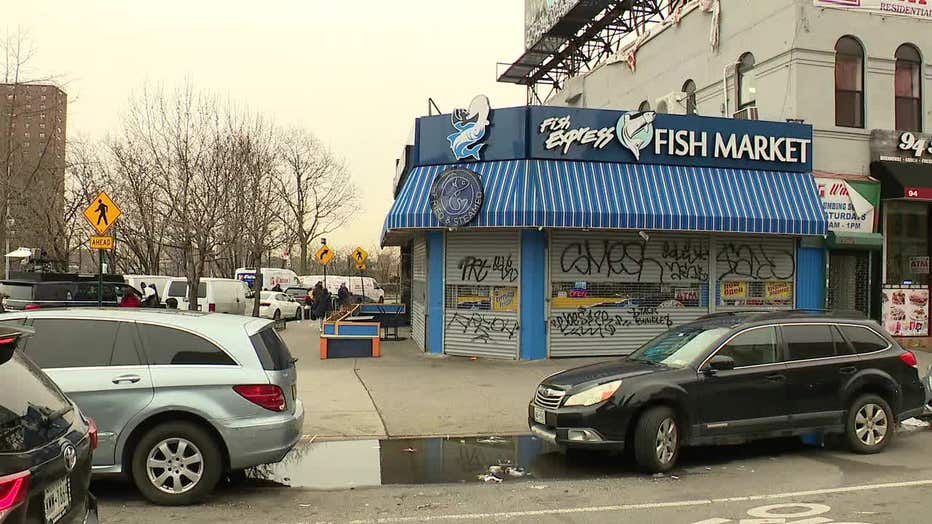 The stabbings took place inside the Fish Express Fish Market.
Burrell said he's lost two of his five sons in less than two months. He just lost another son on Jan. 2, 2023.
"I'm hurt. I'm devastated," Burrell said