Man climbs Santa Monica Pier Ferris Wheel
SANTA MONICA, Calif. - A man who climbed on the Ferris Wheel at the Santa Monica Pier is in custody – but not before leaving dozens stranded on the ride because of the man's stunt.
SkyFOX was over the Pier a little after 3:45 p.m. as crews rescued families stuck on the Ferris Wheel one by one after the man illegally climbed on the ride.
Some riders were evacuated by firefighters as others waited for their turn to be rescued.
The man was spotted hanging on the middle spokes of the Ferris Wheel.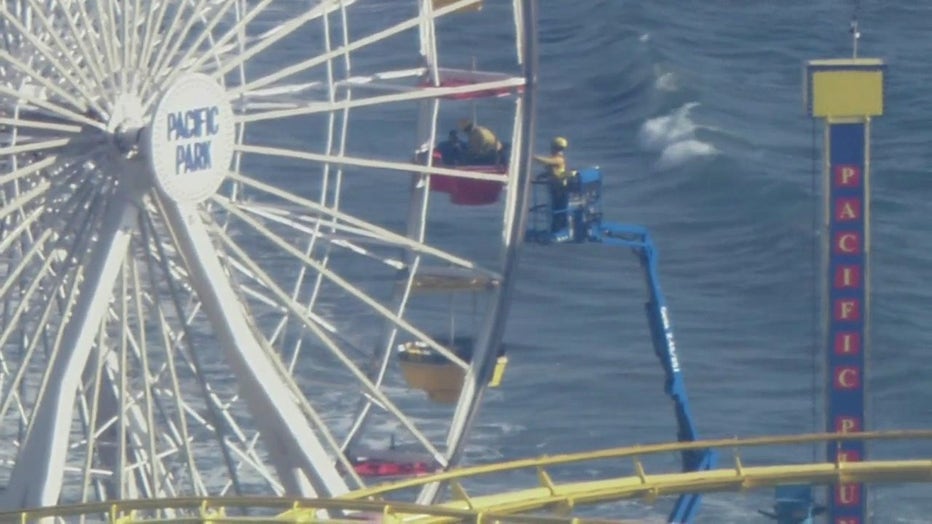 It is unknown why the man decided to climb the Ferris Wheel. It does not look like he brought any visible signs to protest.
The man eventually got down from the Ferris Wheel a little after 4:15 p.m. The Pier was shut down for more than an hour due to the drama caused by the Ferris Wheel climber.