Man bitten by alligator at his front door in Daytona Beach, police say
An alligator lunged at a man Saturday night and bit him outside his home in Daytona Beach, according to police.
Police said in a news release that a man heard a noise and opened his front door thinking it may have been someone who was looking for his son. Instead, it was apparently an alligator.
The alligator lunged at the man and bit him in the upper thigh, police said. The man was taken to the hospital with non-life-threatening injuries.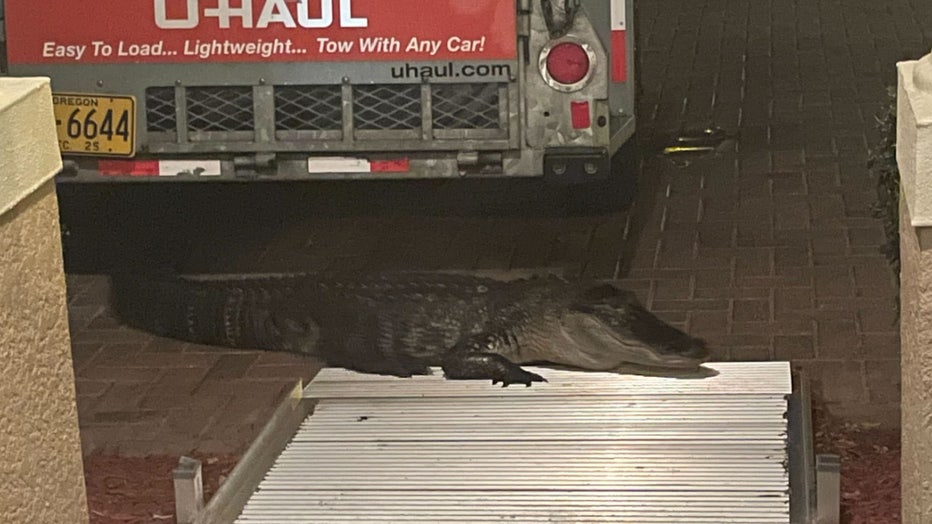 It happened at a home on Champions Drive in Daytona Beach.  Officials found the alligator near the front door of the home and called a trapper, who responded and killed the animal.
The FWC also responded. FOX 35 has reached out to Florida Fish and Wildlife Conservation Commission for more information.
This latest incident comes nearly two weeks after an alligator bit a woman's foot in St. Lucie County, Florida, and dragged her into a retention pond, where she died. Officials said the alligator initially went after the woman's dog, which caused her to fall.
Alligators are located in every part of Florida in marshes, swamps, ponds, lakes, and rivers, according to the FWC. While attacks are rare, the FWC says, Gators can become aggressive when provoked, when protecting their nests, or during mating season.