M. Russell Ballard, prominent Mormon leader, dies at 95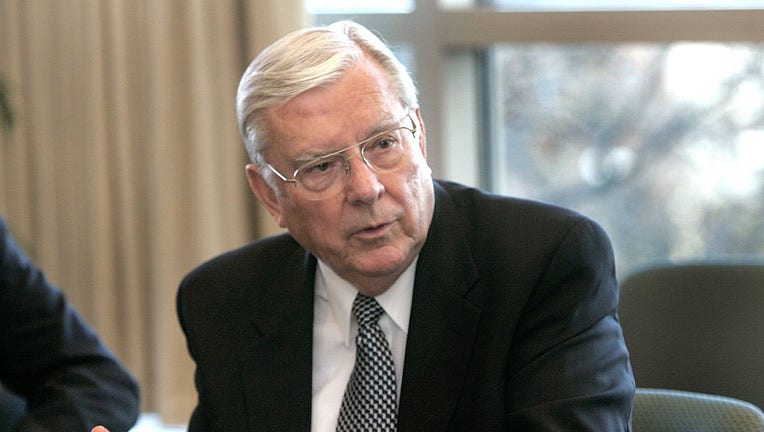 article
SALT LAKE CITY (AP) - One of the highest ranking leaders of The Church of Jesus Christ of Latter-day Saints, M. Russell Ballard, has died. He was 95.
He died Sunday surrounded by family at his home, according to a church statement Monday morning.
Ballard was second-in-line to become church president based on being the second-longest tenured member of a top governing body called the Quorum of the Twelve Apostles, which he said he was called to join in 1985. The leadership body sits below the first presidency, and helps set church policy and oversees the faith's business interests.
The longest-tenured member of the Quorum becomes the new president in a church tradition established in 1889 to prevent lobbying and ensure a smooth transition in the faith known widely as the Mormon church.
RELATED: Finding Faith: How 'Superman' helps feed the needy in New Jersey
Ballard was a great-great grandson of Hyrum Smith, brother of church founder Joseph Smith. Beginning as a young missionary in England, he rose through church leadership ranks, becoming a bishop, president of the Toronto mission and member of the Presidency of the Seventy.
Speaking at a church conference last April, Ballard said the most valuable things in life are those that last the longest, including family relationships, which he realized when visiting the victims of natural disasters.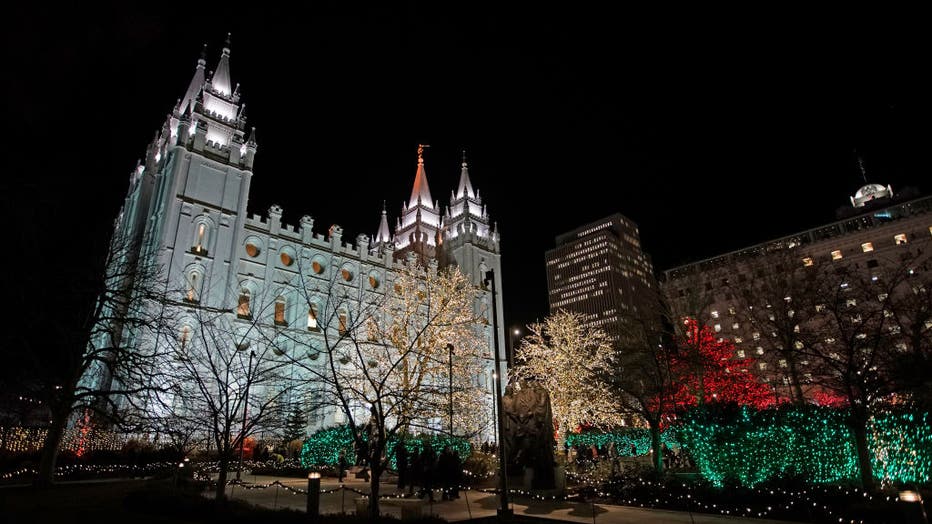 The Church of Jesus Christ of Latter-Day Saints, historic Mormon Salt Lake Temple is shown here with Christmas light display on December 17, 2019 in Salt Lake City, Utah. (Photo by George Frey/Getty Images)
"Many were displaced, hungry and frightened. They needed medical assistance, food and shelter. They also needed their families," Ballard said. "These relationships are essential for emotional and physical health."
Recently Ballard was in the news as the church publicly accused Tim Ballard, the unrelated founder of the anti-child-trafficking organization Operation Underground Railroad, of unauthorized use of M. Russell Ballard's name for "personal advantage and activity regarded as morally unacceptable."
Tim Ballard has denied the allegation and a lawsuit claims that he sexually coerced and assaulted women who took part in child-trafficking stings overseas.
RELATED: Tennessee pastor dies during Ironman triathlon
M. Russell Ballard was born in Salt Lake City in 1928 to Melvin R. and Geraldine Smith Ballard. His wife, Barbara, died in 2018. He is survived by his seven children, 43 grandchildren, 105 great-grandchildren and one great-great grandchild.
Funeral arrangements are pending.
In accordance with church traditions, a replacement will be chosen for Ballard at a yet-to-be determined time. Those announcements are often made at the faith's twice-yearly conference, the next of which is scheduled for the first weekend of April.
New members can come from anywhere, but in modern history most were already serving in a lower-tier leadership council. They tend to be older men who have achieved a measure of success in occupations outside the church.
The last five chosen for the Quorum of the Twelve Apostles, including three in October 2015 and two in the spring of 2018, fit that description.