American Cancer Society updates lung cancer screening guidelines
NEW YORK - With lung cancer being the leading cause of cancer-related deaths in the United States, the American Cancer Society is releasing new guidelines that could save millions of lives.
According to the American Cancer Society, lung cancer still causes over 350 deaths each day. That number is higher than breast, prostate and pancreatic cancers combined.
What is the American Cancer Society saying?
The organization is now recommending annual lung cancer screenings for adults age 50 to 80 years old who currently smoke or have smoked with at least a 20-pack year smoking history.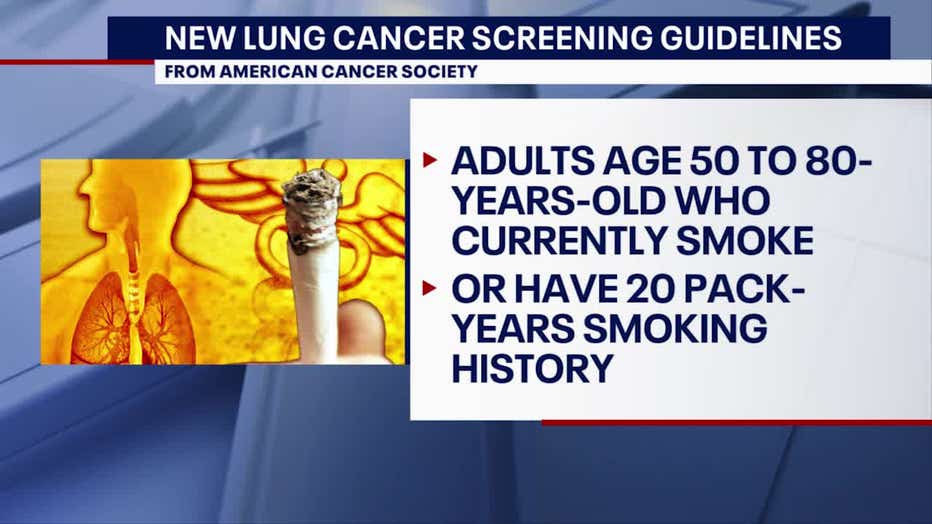 Previously, the screenings were recommended for those ages 55 to 74 with a 30-pack year smoke history who either currently smoke or quit smoking 15 years ago.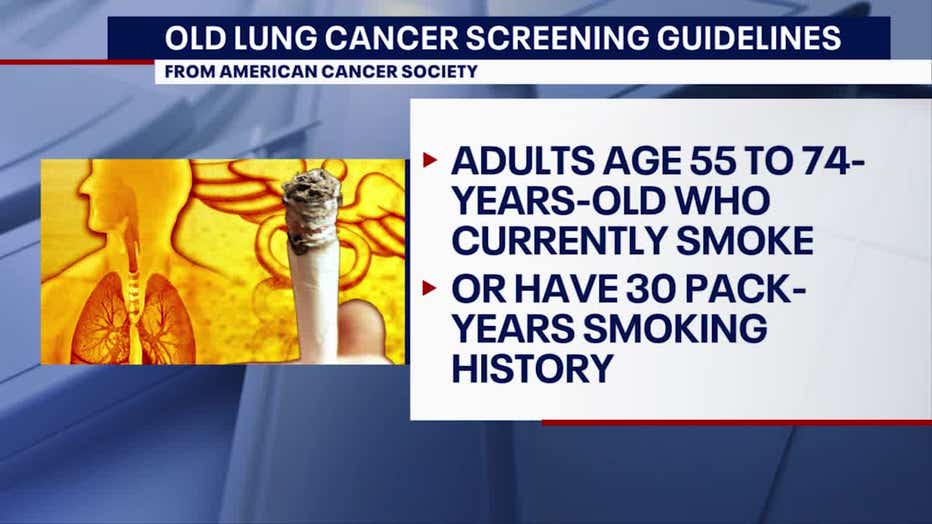 "There would be roughly a 21% more lung cancer deaths prevented, and 19 more life years gained compared to current recommendations," Dr. Robert Smith, with the American Cancer Society, said.
Thoracic surgeons such as Dr. Todd Weiser, of White Plains Hospital's Center for Cancer Care, applauds the new guidelines – saying the key is no longer keeping track of when you quit smoking, because now, it no longer matters.
The annual low-dose CT scans are crucial in treating smokers who may develop lung cancer at a younger age and can very likely save someone's life if the cancer is caught early on, WebMD's Dr. John Whyte said.
"If we catch it early, often you can have it removed surgically and then perhaps depending upon the type of radiation or chemotherapy, sometimes you might just even be able to benefit from surgery," Whyte said. "So earlier is always better."
With the new recommendations, five million more people will be eligible for lung cancer screenings in the U.S., which will give them access to resources to help kick them for good. At least, doctors said, that's the hope.
The ACS said cigarette smoking accounts for around 80% of lung cancer deaths a year.
According to Dr. Weiser, only 5% of smokers in New York get screened each year. He hopes the number rises with the new guidelines, and more lives can be saved.