Cyclist struck by driver fleeing from NYPD through Lower Manhattan
LOWER MANHATTAN - Two men are in custody, and a woman is lucky to be alive, following a wild chase across parts of Lower Manhattan.
It started Tuesday night when NYPD officers in a marked vehicle initiated a stop on a gray Mercedes sedan near E 3rd St. and Avenue A because they believed one or both occupants had a gun. 
According to police, the driver took off, but his passenger bailed out near E 5th St. and Cooper Square. He was arrested by other units. The driver kept going, police said.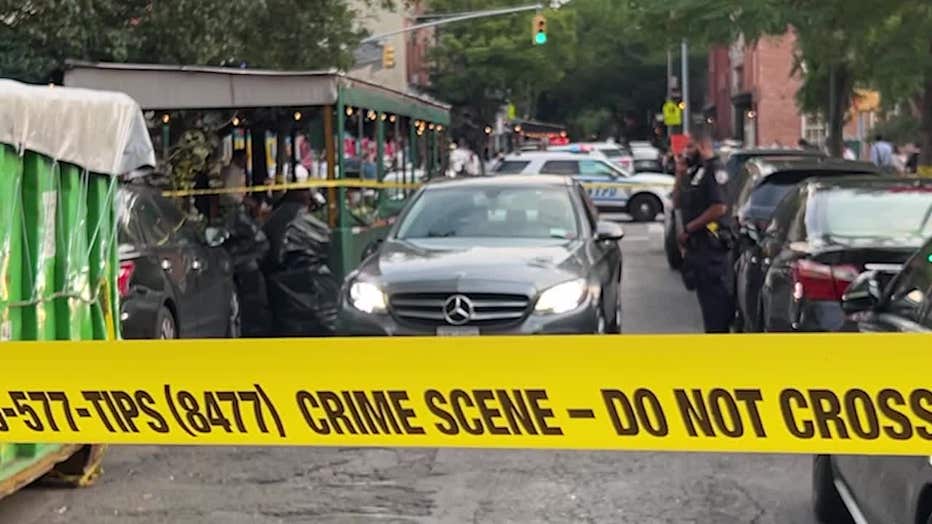 At W Houston and MacDougal streets, police said the driver hit a 54-year-old woman riding a bike, but would still not surrender.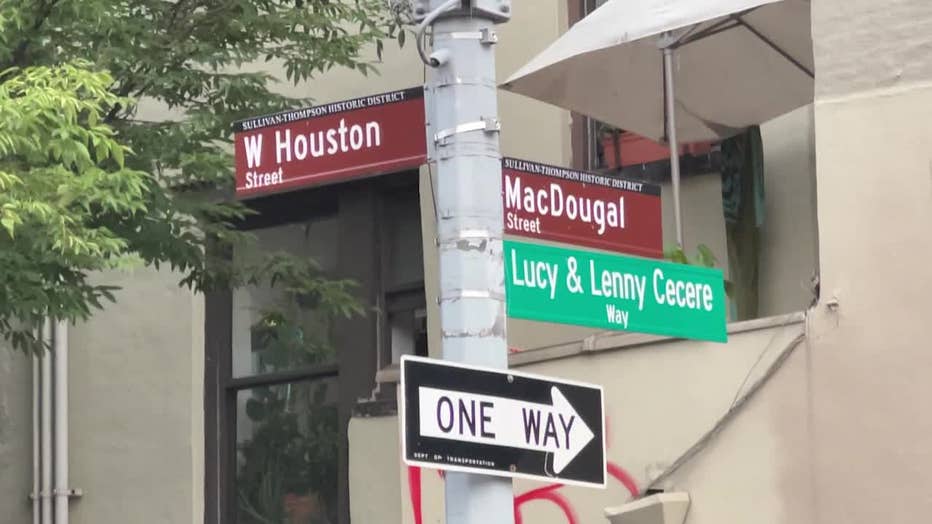 A witness said he tried to drive the wrong way on MacDougal and was boxed in. He jumped out, and police said they deployed a taser on him. He was arrested.
The woman on the bicycle was taken to Bellevue Hospital, where she is listed in stable condition, according to authorities.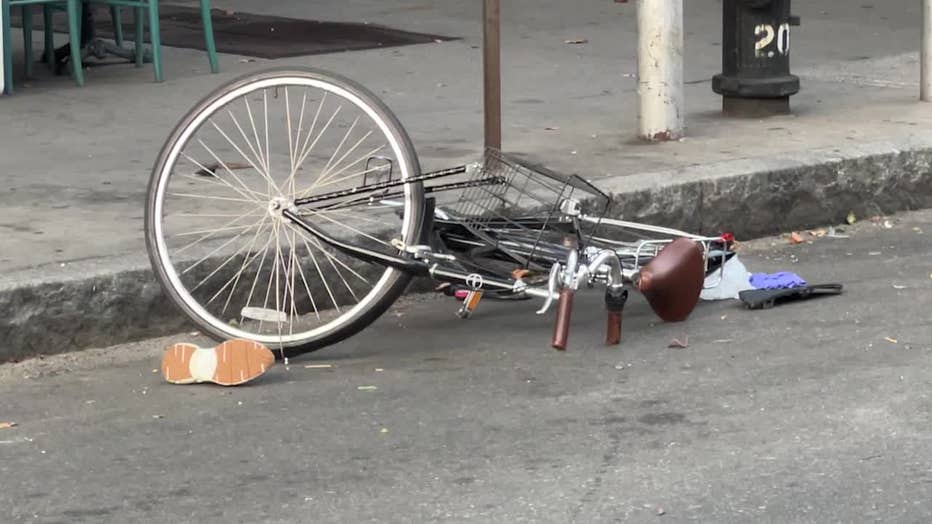 Police are waiting to conduct a search warrant on the Mercedes to see if any guns are inside it. No firearm was recovered at the scene. Charges against the two occupants, who have not been identified, are pending. Both have prior arrests.
The pursuit follows a memo sent to officers last week by Chief of Department Jeffrey Maddrey. 
He wrote: "A vehicle pursuit must be terminated whenever the risk to members of the service and the public outweighs the danger to the community if the suspect is not immediately apprehended."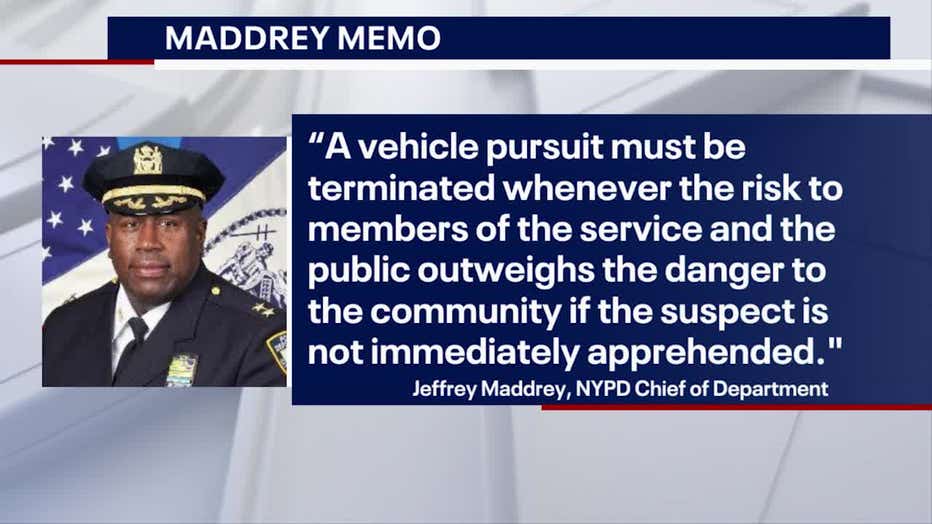 The NYPD said it will investigate whether proper procedures were followed in the case.