Winter may be ending, but these gloves will have a 'long' life
NEW YORK - Around for centuries, long gloves have always been an eye-catching accessory. 
In the Victorian era, women didn't have just one pair; they had a glove wardrobe. In the 1950's, movie stars like Audrey Hepburn made them glamorous. And at the BAFTA Awards, Kate Middleton created a stir when she wore a pair of black opera-length gloves with an Alexander McQueen dress she'd previously been photographed in.
Stylist and style expert Liz Teich insists long gloves aren't just for dressy occasions and they're easy to wear.
Wing and Weft is a premiere glovemaker in Manhattan's garment district that creates gloves that are more like mini works of art.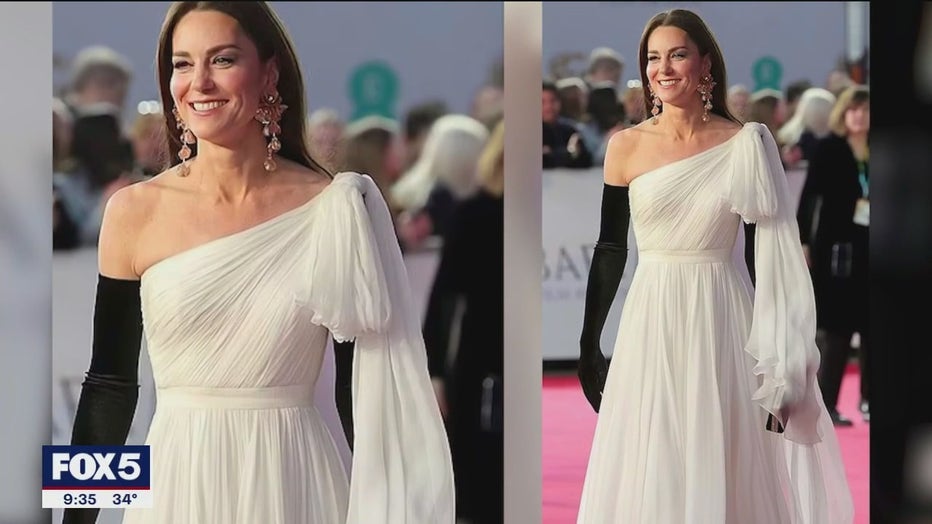 Liz's first tip: If you're wearing a glove with drama, keep the rest of the outfit drama-free. If you've got long sleeves and long gloves, Liz suggests you use a simple hair tie to scrunch up your sleeves and secure them in place. This allows you to show the gloves off. 
Seymoure Gloves is another popular glovemaker, loved by magazine editors and stylists like "Sex and the City's" Patricia Field.
No matter what season it is, long gloves can make your outfit pop. Loved by everyone from Lady Gaga to Kendall Jenner, long gloves are back – the small accessory that makes a big impact.