Lions' Anzalone makes plea to Biden for help with parents stuck in Jerusalem amid Hamas attack
FOX 2 (WJBK) -
The war between Hamas and Israel is personal for Detroit Lions linebacker Alex Anzalone.
His parents are currently stuck in Israel in the wake of the attacks.  Sal and Judy Anzalone were stuck in their Jerusalem hotel along with rest of their church group from Naples, Florida,
They, along with 51 other members of the congregation of First Naples are currently safe, according to the church's pastor on Facebook Sunday.
Anzalone, 29, made a plea to President Joe Biden on X, formerly Twitter, to get his parents home. The church group was slated to leave the country on Thursday but are now trying to get out as soon as possible.
In a since-deleted post, he wrote "My parents are in this group. Please get my parents home @potus" as he quoted post from Flordia US Rep Byron Donalds.

In the post on X, Donalds, a Republican, said: 'We must provide as much assistance as possible to get our people home. Let me be VERY CLEAR with Hamas: Touch an American's head & see what happens. This needs to be the Biden admin position too."
Israel and Hamas are in an all-=out war. Israel has increased airstrikes on the Gaza Strip -- sealing it off from food and other supplies.
So far  a total of 1,6000 people have been killed -- including 11 Americans.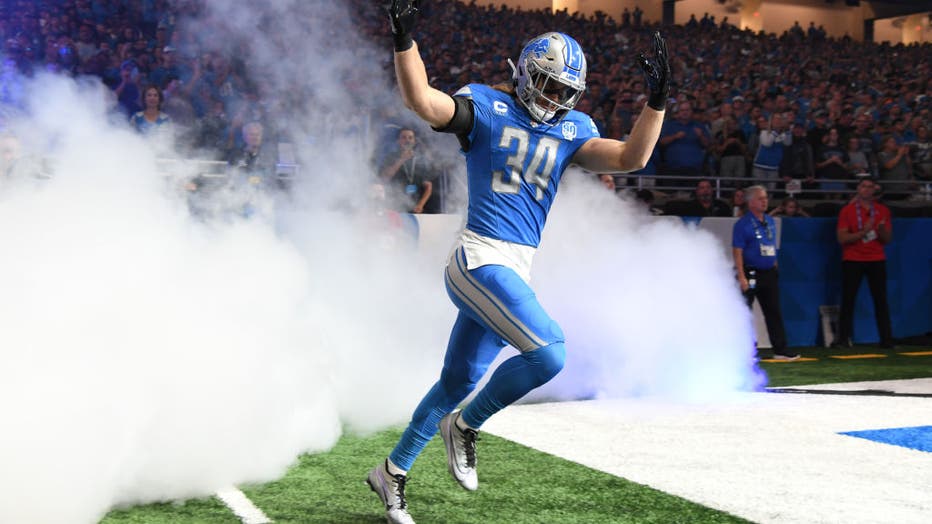 DETROIT, MI - SEPTEMBER 24: Detroit Lions linebacker Alex Anzalone (34) is introduced during pregame festivities prior to the Detroit Lions versus the Atlanta Falcons game on Sunday September 24, 2023 at Ford Field in Detroit, MI. (Photo by Steven Ki