Las Vegas woman allegedly robs 'sugar daddy' after Sin City weekend: report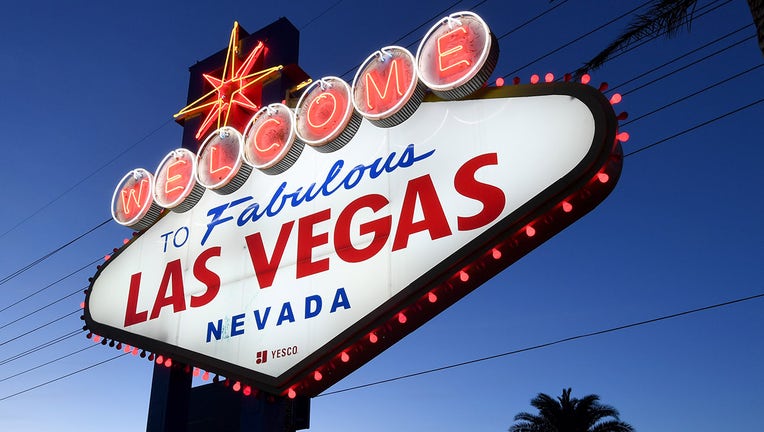 article
This likely was not the "arrangement" a "sugar daddy" envisioned.
A man in his 50s met 27-year-old Hailey McNally on the dating site "Seeking" (formerly Seeking Arrangements), which pairs older men and women with younger dates, for a weekend in Las Vegas, 8newsnow.com reported.
He paid her $2,500 for her time and took her to a U2 concert, where she pretended like she needed to go to the bathroom to ditch him and then allegedly stole $50,000 in cash and $7,000 in poker chips from his safe in Caesars Palace, the local outlet said.
She was arrested and charged with grand larceny and burglary, according to 8newsnow.com, which cited police documents.
NEW BODYCAM VIDEO SHOWS TUPAC SHAKUR MURDER SUSPECT HYPING HIS ALLEGED CRIME
The victim told police sex was discussed, but it never happened, according to 8newsnow.com's report.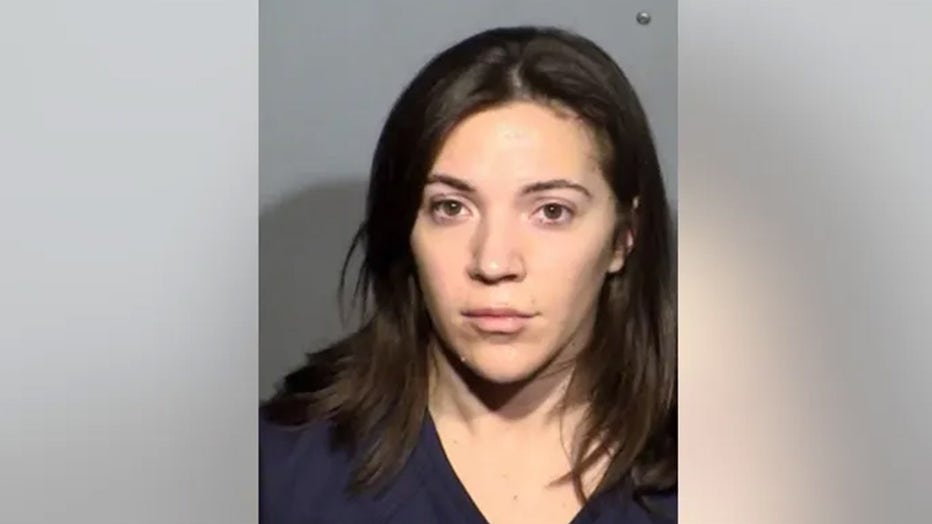 Hailey McNally, 27, was arrested and charged with grand larceny and burglary. (Credit: Las Vegas Metropolitan Police Department)
They matched on Seeking.com, which bills itself as "the pinnacle of sophisticated matchmaking for accomplished individuals looking for exceptional companions," and met in person on Friday, Oct. 13. 
EX-CON'S EERIE LETTERS TO LAS VEGAS SHOOTER REFERENCED MASSACRE: 'PLEASE DON'T GO ON ANY SHOOTING RAMPAGE'
The victim gave McNally money and then went to a pool and dinner, where he got drunk. She helped him home and got him into bed before she left for the night, according to the police report obtained by the local news outlet.
They reconvened the next morning while he was gambling with his friends. He gave her $400, which she reportedly used to win about $3,100.
In between their gambling adventure and the concert, McNally allegedly learned the safe passcode when she asked to put her purse in the safe. 
She left the concert to "go to the restroom," and he never saw her or heard from her again, according to the report.
HOW DUANE 'KEFFE D' DAVIS 'TALKED HIMSELF INTO JAIL': DETECTIVE
After about 15 minutes, he asked if she was OK in a text, but she never responded, according to 8newsnow.com
After almost an hour, he called Caesars Palace security to lock down his room. He returned to find his safe was open and empty. 
Police used surveillance footage to quickly track her down and cuff her. 
She reportedly told police that the victim was "sexually aggressive and was touching her inappropriately," 8newsnow reported based on the police report. 
She denied taking the money, but police found $11,700 in cash and $5,200 worth of poker chips, according to the report.
CLICK HERE TO GET THE FOX NEWS APP 
It is unclear what happened to the rest of the money. Police did not immediately return Fox News Digital's email for more information. 
McNally was released on bail and is scheduled to return to court on Nov. 22. 
Chris Eberhart is a crime and US news reporter for Fox News Digital. Email tips to chris.eberhart@fox.com or on Twitter @ChrisEberhart48.