Kips Bay Decorator Show House transforms Upper West Side mansion
NEW YORK - For nearly five decades the Kips Bay Decorative Show House has celebrated the best of interior design. 
After a three-year hiatus, the show is back at the historic Beaux Arts Mansion at 337 Riverside Drive on the Upper West Side.
The 10,000 square-foot house was once home to the Bronfman family who owned Seagram's alcohol. 
A group 22 designers will feature their best work throughout the mansion. Designers include acclaimed interior designers from all over the world.
The designers have redecorated the entire mansion, transforming every corner while still preserving its historic sentiment.
Primary Bedroom by Sasha Bikoff
The custom bed is by John Pomp Studios.
The primary bedroom that once belonged to Hannah Bronfman is now an eclectic mix of color and textures designed by Sasha Bikoff.
Sasha Bikoff is known for her execution of bold and colorful designs inspired by her worldly exploits and experiences. 
The room features a funky chandelier and Mariah-Carey-inspired butterfly bedding. 
 The room also features color-blocked window sills and a Hollywood vanity mirror station behind the bed frame.
Featured Rooms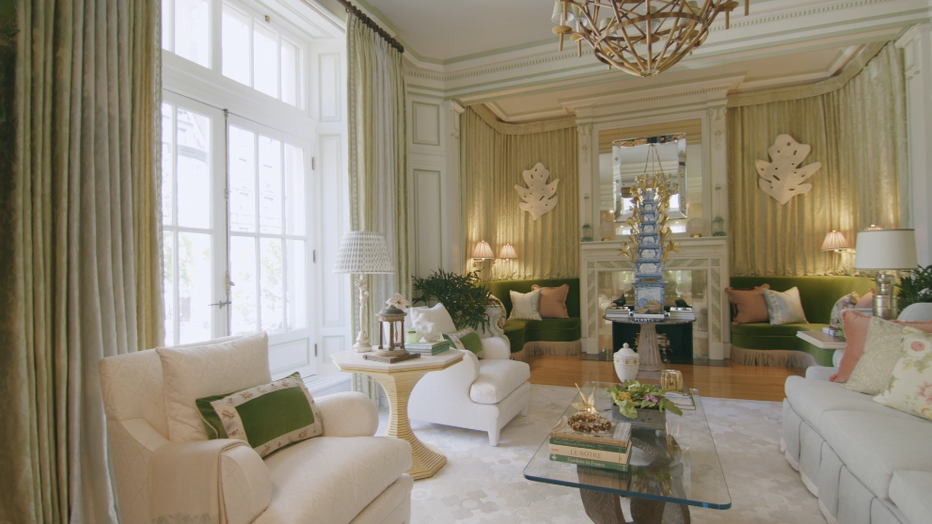 The living room has a fresh and modern touch that includes green and white couches, pillows with insect embroidered trim and even featuring gold sculptural tulips. (Designed by Timothy Corrigan)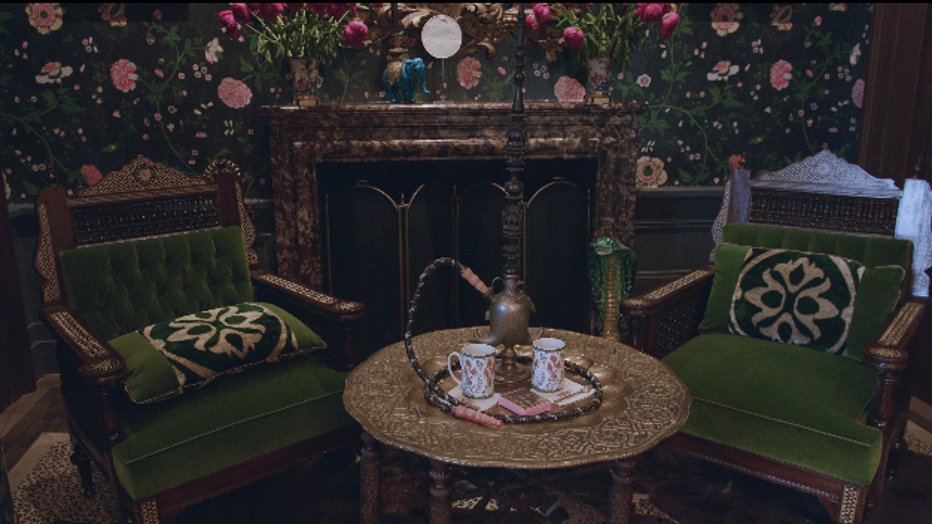 This seating area has a sultry feel with a deep navy and floral background and intricate gold details. (Designed by Georgis & Mirgorodsky) ( )
Tickets start at $40 and the mansion is open Monday, Wednesday, Friday, Saturday and Sunday from 10 a.m. to 4 p.m. and Tuesdays and Thursdays from 10 a.m. to 8 p.m.
For more information visit kipsbaydecoratorshow.org.