South Carolina kidnapping survivor Kara Robinson reveals tips for escaping abduction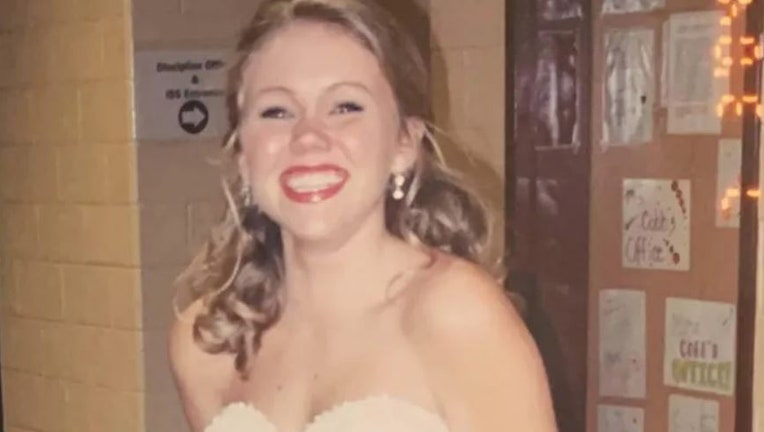 article
A serial killer abducted 15-year-old Kara Robinson in 2002, forced her into his vehicle and restrained her inside his Columbia, South Carolina, home.
The abduction became the biggest mistake of Richard Evonitz's criminal career when Robinson escaped and eventually sent police down his path. The 39-year-old killed himself following a police chase in Florida that same year.
"My body just automatically kicked into survival. He put a gun to the side of my neck, and that basically looked like all of my … internal dialogue stopped, and it just became survival. So, my survival mechanism was … a little bit freeze, a little but fight, but mostly the appease response, which is to kind of co-regulate this person's nervous system."
In other words, Robinson followed Evonitz's orders in an effort to survive. 
KARA ROBINSON RECALLS HOW SHE ESCAPED FROM A SERIAL KILLER IN DOC: 'I WAS NOT GOING TO BE HIS INTENDED VICTIM'
"I essentially realized that I had to remain calm enough to gather information, and that would allow him to trust me, become complacent and eventually allow me to be able to escape," Robinson recalled.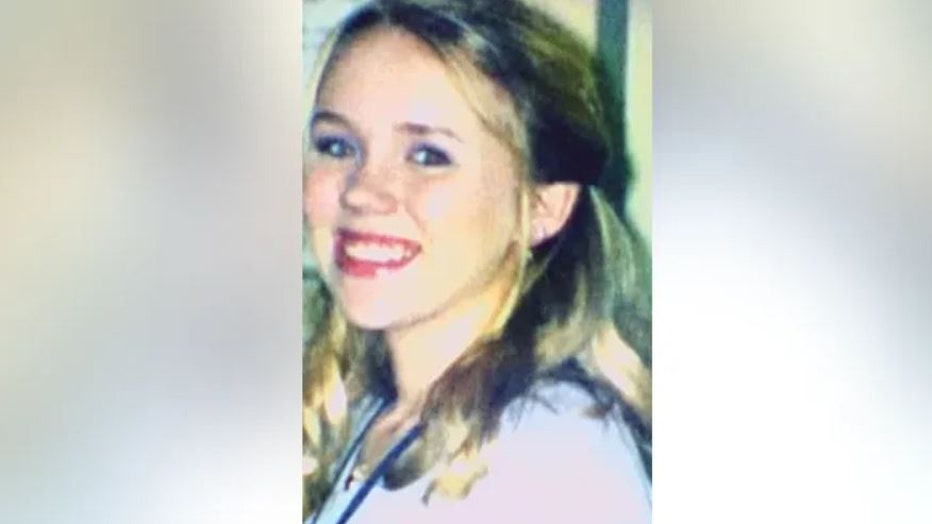 Kara Robinson was abducted by serial killer Richard Evonitz from her friend's yard in 2002. (Kara Robinson Chamberlain)
SISTER OF COLORADO GIRL WHO WENT MISSING AT 14 BECAME AN INVESTIGATOR IN ALREADY BUNGLED CASE
Evonitz, originally from Spotsylvania County, Virginia, murdered Sofia Silva, Kristen Lisk and Kati Lisk between 1996 and 1997 in Spotsylvania County prior to Robinson's capture and escape. 
He lived in states across the country over the course of about six years, including South Carolina, where he abducted Robinson as she was helping a friend tend to flowers in her front yard. Evonitz pulled up to the front of Robinson's friend's house and forced her into his car at gunpoint.
Evonitz locked Robinson in his home and repeatedly sexually assaulted her, according to the FBI. 
VERMONT COLD CASE MURDER SUSPECT FLED COUNTRY, BECAME MONK AFTER STRANGLING WOMAN
The 15-year-old went "along with the things he" wanted her to do to survive, which meant "volunteering to do things" like sweep his kitchen or have conversations with him, Robinson recalled.
As time elapsed, Robinson also memorized details about her captor's apartment.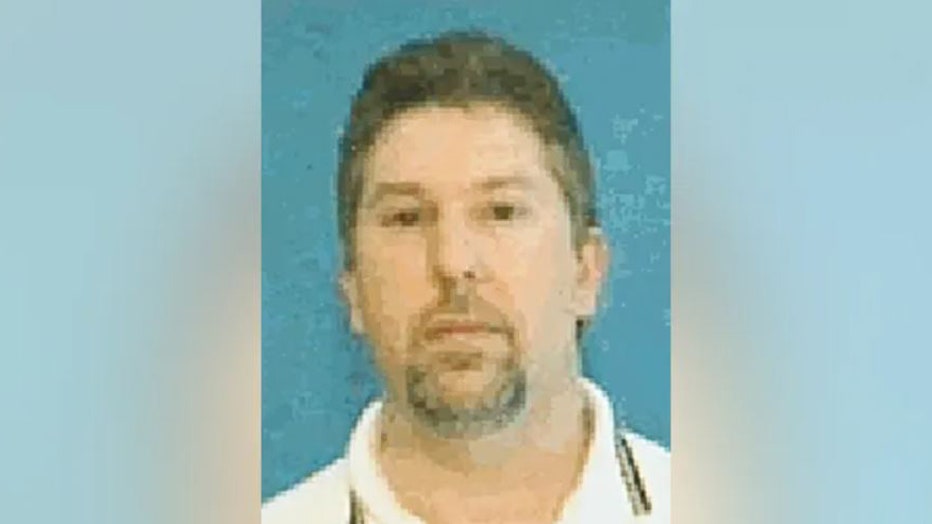 Deceased serial killer Richard Evonitz was accused of killing three teenage girls between 1996 and 1997 and abducting another in 2002. (FBI)
"There were little animals I remembered — what kind of animals, how many," Robinson said. "I knew the layout. I could describe being inside of the apartment, obviously. Whenever I was sleeping [in] his kitchen, I got close to his refrigerator and found his dentist's and his doctor's information on magnets on the refrigerator. So I memorized that. I memorized the serial number that was on the inside of the container [in Evonitz's vehicle]."
ALABAMA SERIAL RAPIST MUSICIAN TIED TO 'HORRIFYING' ATTACKS THROUGH DNA RESEARCH
She also recalled seeing the long, red hair of a woman in a hairbrush inside his apartment and feminine hygiene products, as well as two toothbrushes, indicating that there was possibly one other person living in the apartment at the time.
During the night, while Evonitz was sleeping, she was able to escape the restraints he was keeping her in and fled his apartment. She contacted law enforcement and told them everything she had memorized about Evonitz and his apartment, which ultimately helped them track down the serial killer.
IDAHO MURDERS: BTK SERIAL KILLER ON SOLITARY CONFINEMENT AND BYRAN KOHBERGER, 'I KNOW HOW HE FEELS'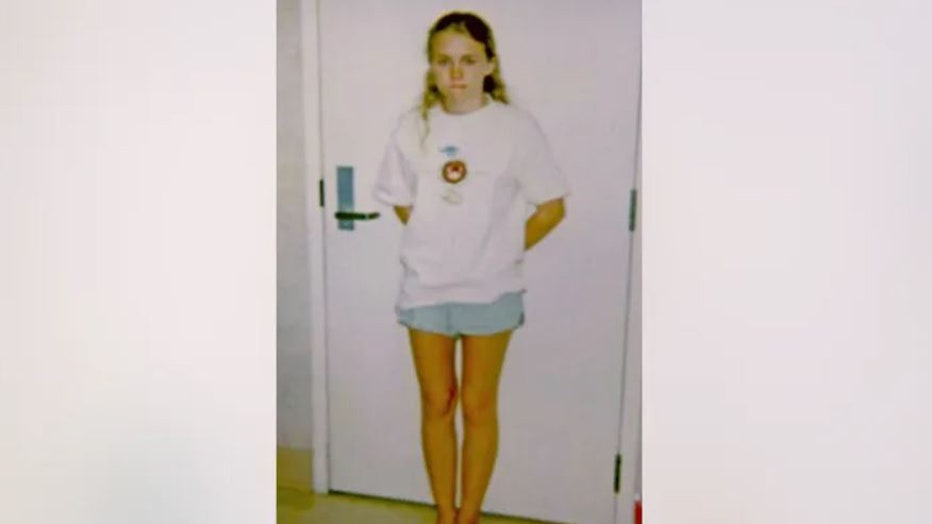 Kara Robinson was able to escape Evonitz's Columbia, South Carolina, apartment in 2002. (Kara Robinson Chamberlain)
Evontiz had "an explosive temper, was fascinated with guns and both used and sold marijuana," according to the FBI. 
He "would conduct surveillance on his victims prior to abduction (all of whom appeared to be or were under the age of 18)" and "had a preoccupation with drowning; victims being forced to wash and/or shave pubic hair; binding of victim hands and/or feet; use of sex toys and/or pornography (both adult and child); use of plastic tub or metal container to dispose of victim; victim wrapped in blankets and bound with rope; and/or victim being found near a body of water," the FBI said in a press release published after his death.
Robinson joined law enforcement after developing a close relationship with the sheriff who handled her case and is now an advocate for other victims of crime. As a married mother of two sons, Robinson continues to help victims of crime and hosts her own podcast, "Survivor's Guide to True Crime."
LISTEN: THE FOX TRUE CRIME PODCAST WITH EMILY COMPAGNO
In one episode, she discusses the appease response that helped her survive 20 years ago with expert guests who explain the survival method that came naturally to Robinson.
Her survival story has been featured in a Lifetime movie released Feb. 11, "The Girl Who Escaped: The Kara Robinson Story" and a documentary, "Escaping Captivity: The Kara Robinson Story."
Robinson said the "best piece of advice" she can give other victims or potential victims of crime is to respond in a way that makes you "feel confident" and "strong."
"Talk to yourself in a positive manner, like, 'I am strong, I [can] get through something like that. I am lucky. I am grateful. Good things happen to me.' Because that becomes what you are," she explained.
Robinson has a list of other options on her website to help victims of crime.