Kevin Maxen, Jaguars assistant strength coach, comes out as first openly gay male coach in NFL
Jacksonville Jaguars assistant strength and conditioning coach Kevin Maxen came out publicly as gay Thursday, making him the first known openly gay male coach in the NFL and in men's professional sports in the United States. 
There are reasons Maxen decided to come out publicly now, one of which is being able to lead an open life with his boyfriend, Nick, who he has been dating two years. 
"I don't want to feel like I have to think about it anymore," Maxen, who joined the Jaguars' staff last season, explained to Outsports. "I don't want to feel like I have to lie about who I am seeing or why I am living with someone else.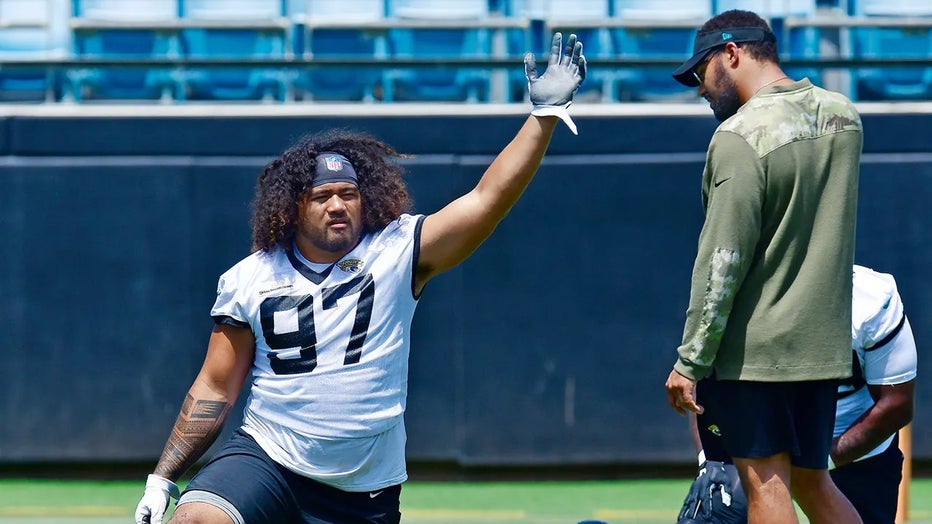 Jacksonville Jaguars defensive tackle Jay Tufele (97) talks with associate strength coach Kevin Maxen during the Jaguars' rookie minicamp at TIAA Bank Field in Jacksonville, Fla., June 14, 2022. (Getty Images)
"I want to be vocal in support of people living in how they want to live, but I also just want to live and not feel fear about how people will react."
Maxen added that his support system, which includes family, friends and colleagues, showed support, allowing him to make the decision to come out publicly. 
RAIDERS' CARL NASSIB ON COMING OUT GAY: 'I DIDN'T KNOW IF IT WOULD RUIN MY CAREER'
"It wasn't until recently — and with the immense love and support of my family, my friends, colleagues and peers, and the courage and sacrifice from my partner — that I realized I have the right and responsibility to love and be loved, and that maybe sharing this will hopefully give someone else the strength to accept their own life and take control of their own story," Maxen explained. 
Maxen said he is "hopeful" his Jaguars colleagues accept his truth. 
"I have a pretty good sense of humor," he said. "So, a lot of the guys I can joke with and not take anything personally."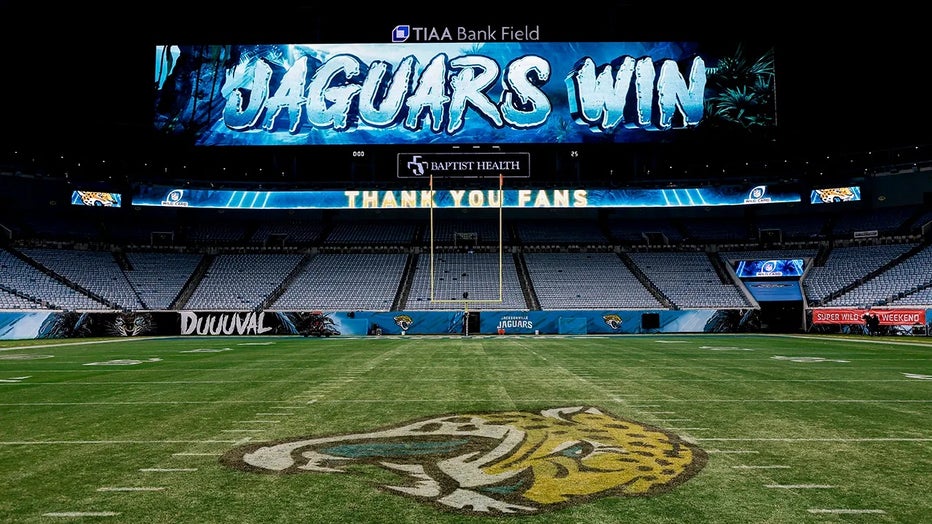 The Jacksonville Jaguars video board after an AFC wild-card playoff game against the Los Angeles Chargers at TIAA Bank Field Jan. 14, 2023, in Jacksonville, Fla. The Jaguars defeated the Chargers 31-30. (Don Juan Moore/Getty Images)
"In an environment that is diversifying, it is a privilege to work alongside Kevin who is hardworking, dedicated and thriving as a strength and conditioning coach for the Jaguars," Jacksonville's direct of player development, Marcus Pollard, told Outsports. 
Former Jaguars center Brandon Linder also said Maxen was always someone he could lean on. 
SUPER BOWL LIV WILL FEATURE 49ERS COACH KATIE SOWERS' HISTORIC APPEARANCE
"Kevin was a big part in helping me prepare every Sunday during my last year in the NFL" Linder said. "He would write workouts for me with exercises that would help with my deficiencies, which helped me be the best version of myself on that field. Our friendship grew with the time spent working together and us sharing a lot of similarities on our views of life, being someone that just gets it.
"Kevin, I'm proud to call you a friend and excited to see what the future holds for you, Kev. I know your story can help so many people. You the man, All shall be well."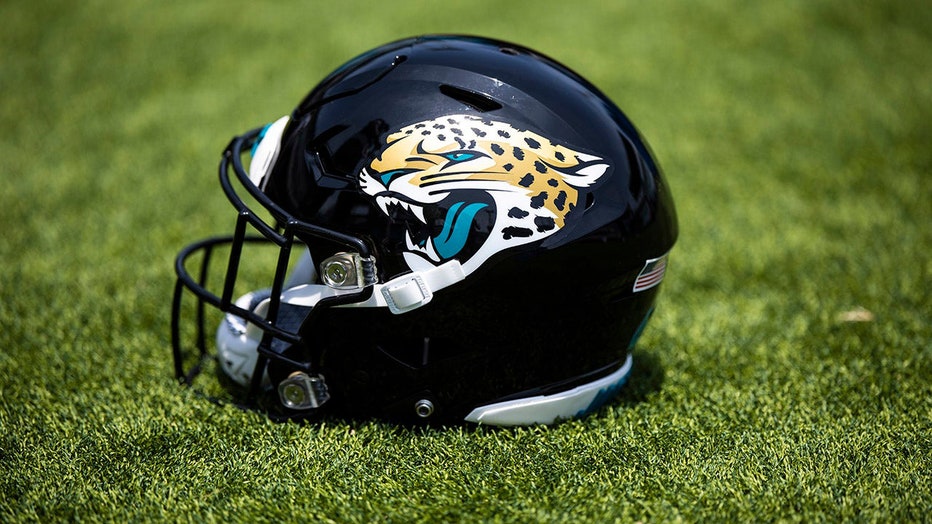 A Jacksonville Jaguars helmet during an offseason workout May 30, 2023, at TIAA Bank field in Jacksonville, Fla. (James Gilbert/Getty Images)
Maxen was hired in Jacksonville after spending time with the Baylor Bears' and Vanderbilt Commodores' football teams as a strength and conditioning coach. 
Joining the Jaguars led Maxen to work primarily with the linemen, both on offense and defense. He developed their workout regimen while keeping track of everyone's progress. 
In the NFL, Tampa Bay Buccaneers defensive lineman Carl Nassib became the league's first openly gay active player when he made his announcement in 2021 while playing for the Las Vegas Raiders. 
San Francisco 49ers assistant Katie Sowers was the first woman and openly gay coach in a Super Bowl in 2020.