Juvenile arrested for drive-by shooting that killed 79-year-old Dallas woman
DALLAS - Dallas police arrested a teenager for the drive-by shooting that killed a 79-year-old South Dallas woman in her own home.   
The suspect is a juvenile so police will not release his name and mugshot. He was charged with murder and is being held in the Dallas County Juvenile Detention Center. His arrest is shedding some light on just how senseless the killing was.
The fatal shooting happened on Halloween night. Gloria Roque was inside her home with her daughter when a bullet from someone in a passing vehicle came through the front wall and hit her.
Her family said they've learned from police that it was a group of kids in the car who mistook Roque's home for someone else's.
The 79-year old's son has been waiting months for an arrest, and it finally happened on Thursday.
RELATED: Elderly woman killed in South Dallas drive-by shooting
Roque's son, Keith Lee, described her as a talented pianist and a go-getter who loved being active in the Dallas community.
"When we came back to Dallas in '79, when my dad got out of the military, she worked for the Dallas Times Herald until it closed up. Then she put herself back in school, got her degree in music. Then worked for the Dallas Black Chamber of Commerce for a while," he said.
The congregation at Warren United Methodist Church spoke during a memorial about how much joy she brought to the church and how involved she was in the community.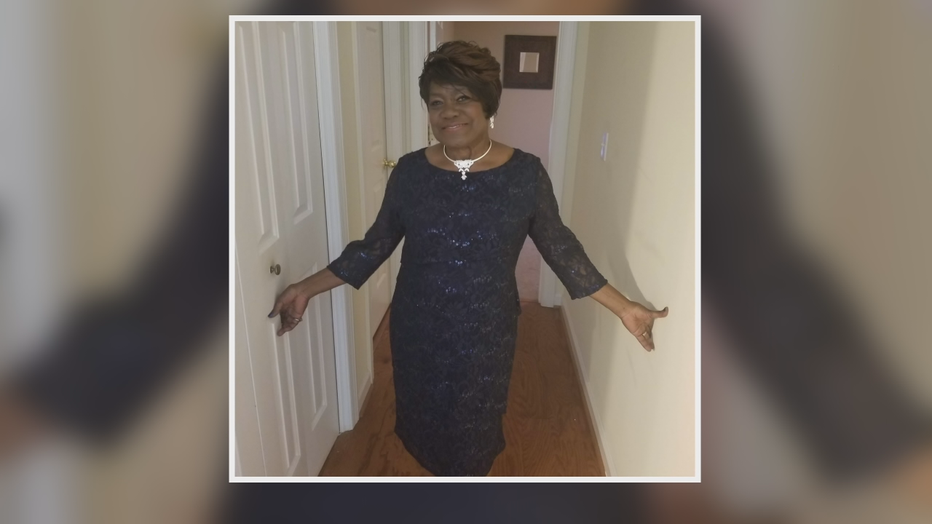 RELATED: Woman killed in South Dallas drive-by shooting remembered by her church family
"Someone who should've passed away peacefully had to die a tragic death," Pastor Joshua Manning said.
The pastor and other loved ones were angry that a woman known for hugs was the victim of senseless gun violence.
Lee said he'll never be able to forgive those responsible for shooting into his 79-year-old mother's home, causing her death.
"She got hit in the back. She was sitting there watching TV," he said.
Lee said he felt relief after learning about the arrest. Since the shooting, he's been in close contact with detectives, and he said they told him his mother's killing was a case of mistaken identity.
"You know, it was a case that they weren't from the area and they got the wrong house," he said.
Lee said police believe the juvenile arrested was with several other kids at the time of the shooting.
It's his understanding, after speaking with police, that a group of juveniles came from the nearby Pleasant Grove neighborhood to carry out the shooting.
"Retaliation on something. That's what I was told by police, it was retaliation," Lee added.
When FOX 4 contacted Dallas police about this case, they would not answer any of our questions about it.
"So I don't know what direction they were headed, as far as that goes. We never could ascertain which way they were headed," Lee said.
There are still unanswered questions for Lee, like, who were they looking for? What led them to his mother's neighborhood?
"This neighborhood is where she grew up at," Lee said.
Roque worked at the Dallas Times Herald and Dallas Black Chamber of Commerce, and was invested in her community.
Her long-time home is in a neighborhood where kids play at Wheatley Park, which is directly across the street
The one arrest brings Lee some comfort.
"I'd like to thank the Dallas Police Department for the job they did," he said.
He's confident the others will be found.
"They're going to catch you. They're going to find out who it is," Lee said.