Kanye West's ex Julia Fox drops bombshells in new tell-all book
LOS ANGELES - Model Julia Fox is dropping all the bombshells about her short-lived, tumultuous relationship with rapper Kanye West in her new tell-all book. 
Fox's memoir, "Down the Drain," details her whirlwind romance that quickly turned into a "sick, twisted, game" with West all within two months.
The 33-year-old, who refers to West as "the artist," began dating him in early 2022. She had just gone through a breakup with her ex-husband, Peter Artemiev, with whom she shares a 2-year-old son.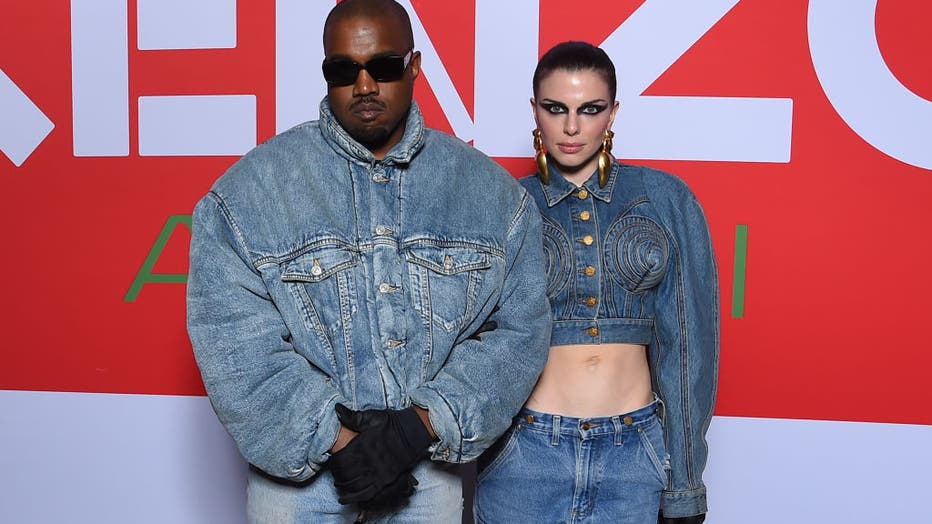 Ye and Julia Fox attend the Kenzo Fall/Winter 2022/2023 show as part of Paris Fashion Week on January 23, 2022 in Paris, France. (Photo by Stephane Cardinale - Corbis/Corbis via Getty Images)
Fox said she connected with West after a friend passed him her phone number. She said West usually dominated the conversations while she "mostly" just listened,"occasionally chiming in. 
"When he does listen to me, he loves my ideas and thinks I'm really smart," she wrote.
The two first met in person after West chartered a private jet for Fox and her friends to spend New Year's Eve in Miami. 
SUGGESTED:
"Without saying a word," she recalled, they hugged and West held her tight, "his hands scanning the folds of my body," as she began to kiss his neck.
"I know this is the beginning of something truly special," she remembered.
The day after they met, he invited her to dinner where he asked her if she wanted to go public with him as his girlfriend. 
Fox wrote that she said no at first, but she said he told her, "If you're worried about me embarrassing you, I wouldn't do that. You have a son, and my mom was a single mom."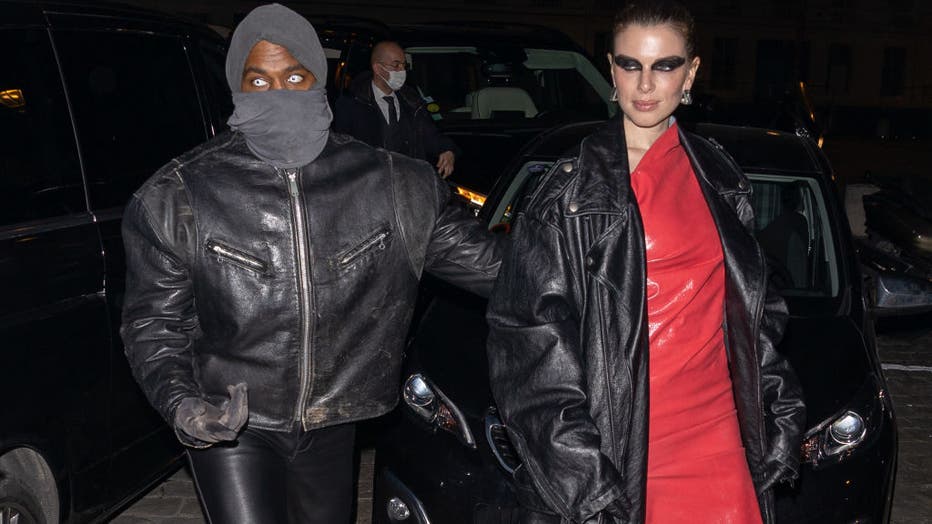 Ye and Julia Fox are seen on January 23, 2022 in Paris, France. (Photo by Marc Piasecki/GC Images)
The media coverage of West and Fox followed shortly afterward, and the two were photographed together at several public events. 
West famously bought Fox and her friends Birkin bags for her 32nd birthday, something Fox said "really wasn't that big of a deal."
Fox goes on to recount West's "controlling" behavior.
By their second date, he told her he wanted to appoint a team to work on her wardrobe. 
By their third date, Fox's new stylist told her to meet her in the restaurant bathroom where she was on a dinner date. In the bathroom, the stylist offered Fox different outfits to try on.
Fox said she felt like "a show monkey." Later, she said he told her, "I could get you a boob job if you want."
She refused. "His words stick to me like a piece of lint on my clothes. I can't shake off the uncomfortable feeling," Fox wrote.
Fox also alleges West "weaponized" her against his ex Kim Kardashian.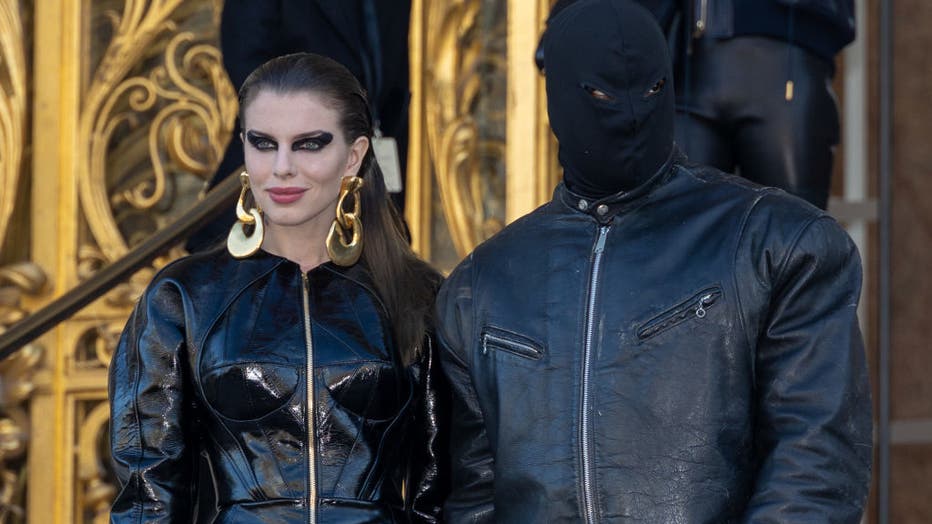 Julia Fox and Ye are seen arriving at the Schiaparelli fashion show as part of Haute Couture Paris Fashion Week on January 24, 2022 in Paris, France. (Photo by Marc Piasecki/GC Images)
She said she thought her relationship with West would "get him off [Kardashian's] case." 
At that time, West was in the process of finalizing his divorce from Kardashian, who was then dating comedian Pete Davidson.
"I thought ultimately I'd be helping a precarious situation," Fox said. "But I learned very quickly that I was being weaponized. I just felt like his little puppet."
At the start of their romance, she said she "really understood him on a visceral level," but the relationship dynamics quickly changed.
After his romance with Fox ran its course, West settled down with Yeezy architect Bianca Censori.
Fox on the other hand, said she's sworn off men altogether and has been celibate for two years.
 "I'm so happy. I sleep so well," Fox said. "That romanticized idea of men doesn't exist anymore."
"Down the Drain" is out online and in stores Tuesday.