Attempted Reagan assassin John Hinckley Jr. to play NYC concert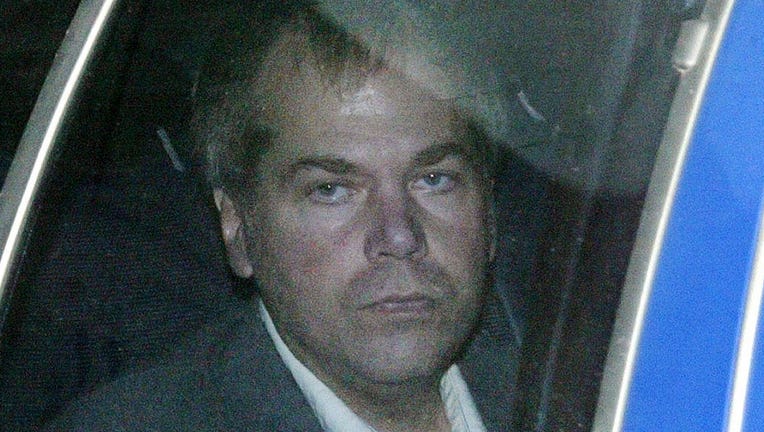 article
NEW YORK - John Hinckley Jr., the man who tried to assassinate President Ronald Reagan to impress actress Jodi Foster, will be playing a concert in New York City this summer.
Hinckley, who shot Reagan months after he became president, has begun focusing on a music career since being released.
He will be playing at a Brooklyn concert hall.
In a tweet last week Hinckley said: "Big news!! I will be performing on July 8 at the Market Hotel in Brooklyn, NY. Get your tickets while you can."
John Hinckley Jr. concert tickets were priced at $20.
Where is John Hinckley now?
Hinckley, 66, has been living with his elderly mother and older brother in Williamsburg, Virginia, since being released from a mental hospital in 2016.
Hinckley was 25 when he shot and wounded Reagan outside a Washington hotel in 1981. The shooting also paralyzed press secretary James Brady and injured two others.
Related:  Hinckley says he lacks close friends
When jurors found him not guilty by reason of insanity, they said he needed treatment, not a lifetime in confinement.
A federal judge ruled last year that Hinckley can be released without restrictions in June, more than 40 years after the shooting.
Reagan Foundation statement
The Reagan Library issued the following statement about the concert:
"The Reagan Foundation and Institute is both saddened and concerned that John Hinckley, Jr. will soon be unconditionally released and intends to pursue a music career for profit.  Mr. Hinckley is the man responsible for the attempted assassination of President Reagan and the shooting of three other brave men, one who eventually died of his injuries years later. We strongly oppose his release into society where he apparently seeks to make a profit from his infamy."