Jimmy Butler has a new look, and even the Miami Heat were surprised by it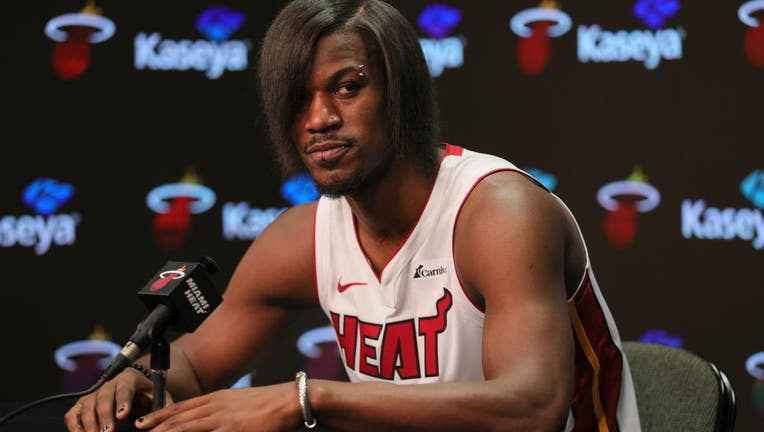 article
MIAMI - Jimmy Butler had a new look for Media Day, and the NBA world immediately took notice.
The Miami Heat forward arrived for the team's first official day of work this season with piercings — eye, lip and nose — along with a new hairstyle and his fingernails painted black.
It's become a trend of sorts for Butler, who went through the Media Day gamut last year with dreadlocks in a deviation from his usual look.
"I'm very emotional right now. This is my emo state and I like this. This is me," Butler said. "This is how I'm feeling as of late."
Coaches greeted Butler with smiles and laughs. Teammates, it seemed, were caught a bit off guard. Heat center Bam Adebayo — who hadn't seen his teammate before meeting with reporters — thought someone had photoshopped something when a reporter showed him photos of Butler's look.
"That is not real. ... That is [expletive] hilarious," Adebayo said.
Added Heat guard Tyler Herro: "He told me this was his Halloween today."
Still unclear: If Butler will keep the look when Miami opens practice on Tuesday. The team will hold camp at Florida Atlantic University in nearby Boca Raton.