Delta Air Lines flight returns to JFK Airport after reportedly striking bird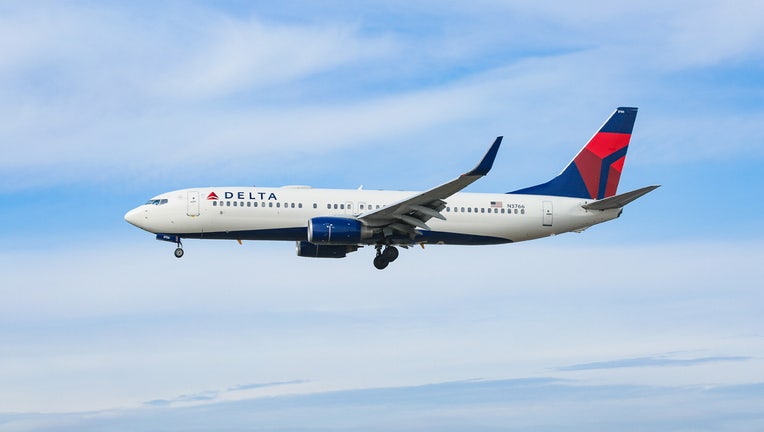 article
NEW YORK - A Delta Air Lines flight safely returned to John F. Kennedy International Airport after reportedly striking a bird, according to the Federal Aviation Administration.
Delta Air Lines Flight 1907, a Boeing 737, landed safely Wednesday around 9:45 a.m.
According to the FAA, the flight returned to the airport after the crew reported a bird strike.
The flight was headed to Lynden Pindling International Airport in Nassau, Bahamas. 
The FAA will investigate.
Last month, a JetBlue plane bumped into the tail of another plane at the airport, officials said.
The incident happened around 7 a.m. as the flight backed away from the gate.
"On Wednesday morning, JetBlue flight 1603 with scheduled service from New York's John F. Kennedy International Airport (JFK) to San Juan's Luis Muñoz Marin International Airport (SJU), came into light contact with a parked unoccupied aircraft during pushback," said JetBlue in a statement. "Flight 1603 returned to the gate, no injuries were reported, and the flight has been assigned to another aircraft.  Safety is JetBlue's first priority, and both aircraft involved will be taken out of service for inspection and the incident will be investigated."
In a statement, the FAA said, "JetBlue Flight 1603 struck the tail of a parked JetBlue aircraft while pushing back from the gate around 7 a.m.at John F. Kennedy International Airport in New York. The flight was going to Luis Muñoz Marin International Airport in San Juan, Puerto Rico. Both aircraft were Airbus 320. No injuries were reported, and the FAA will investigate. Please contact JetBlue for more information."
It comes following a close call a couple days earlier at the airport between a plane that was crossing a runway and another that was preparing for takeoff.
"(Expletive)! Delta 1943, cancel takeoff clearance! Delta 1943, cancel takeoff clearance!" an air controller said in an audio recording of Air Traffic Control communications when he noticed the other plane, operated by American Airlines, crossing in front.
The recording was made by LiveATC, a website that monitors and posts flight communications.
Delta Air Lines' departing Boeing 737 plane then came to a "safe stop" on the runway as the other crossed in front, the Federal Aviation Administration said in a statement.
"I think the controller made a good call to reject the takeoff," said John Cox, a retired pilot and professor of aviation safety at the University of Southern California.
He said the rejected takeoff safety maneuver, which is when pilots stop the aircraft and discontinue the takeoff, is one they are "very, very familiar with."
The Delta plane stopped about 1,000 feet (about 0.3 kilometers) from where the American Airlines plane had crossed from an adjacent taxiway, according to the FAA statement.
The agency said Saturday that it will investigate the incident, which happened around 8:45 p.m.
The National Transportation Safety Board also said it was looking into the close call.