JetBlue plane tilts back after landing at JFK Airport
QUEENS - JetBlue officials said a plane rocked back with its nose pointed skyward after landing at John F. Kennedy International Airport because of a shift in weight on the aircraft.
Videos posted on social media showed Flight 662 from Bridgetown, Barbados, at the passenger gate and tilted backward at about a 30-degree angle after landing Sunday night.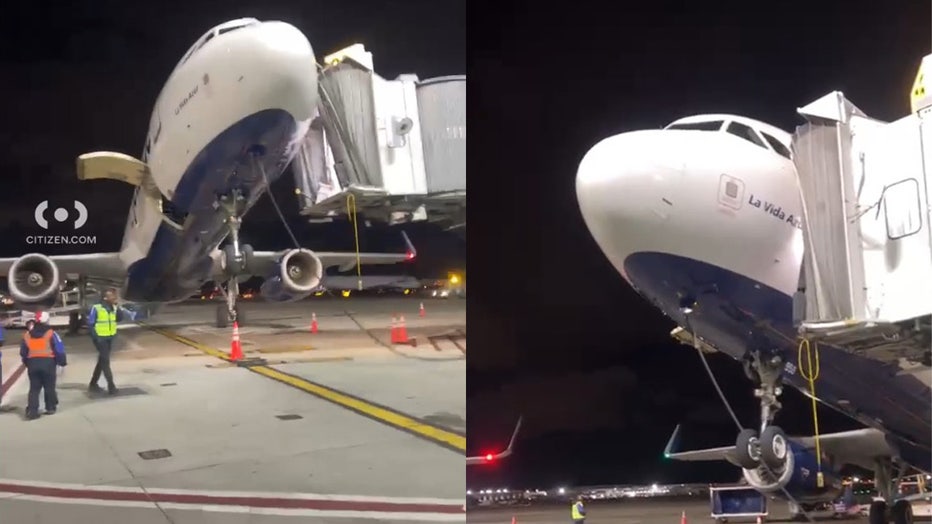 Officials said in a statement Monday the jetliner tilted back "due to a shift in weight and balance during deplaning." 
The plane eventually leveled, officials said. No injuries to passengers were reported.
The aircraft has been taken out of service for inspection, JetBlue said.
Associated Press wire services helped contribute to this report.