Jewel says her mother 'embezzled' over $100M from the singer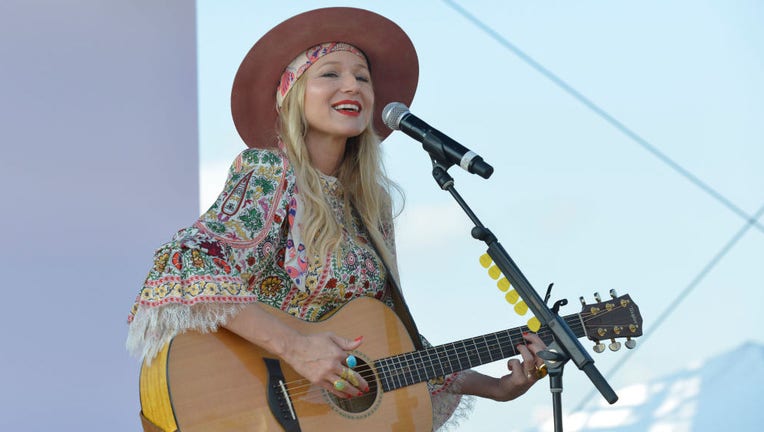 article
Singer-songwriter Jewel is getting candid about her relationship with her parents and how it affected her mental health.
On a recent episode of "Verywell Mind Podcast" with Amy Morin, Jewel shared that her mother Lenedra, who was her manager, stole "all of her money," which was over $100 million.
"I didn't really realize what my mom was until I was 30-something. I woke up and realized she embezzled all of my money, over $100 million," Jewel said.
"Thirty-four years old, realize I'm $3 million in debt, realize my mom stole it, realize everything I thought my mom was, isn't what she was, very difficult psychological thing to come to terms with," Jewel continued.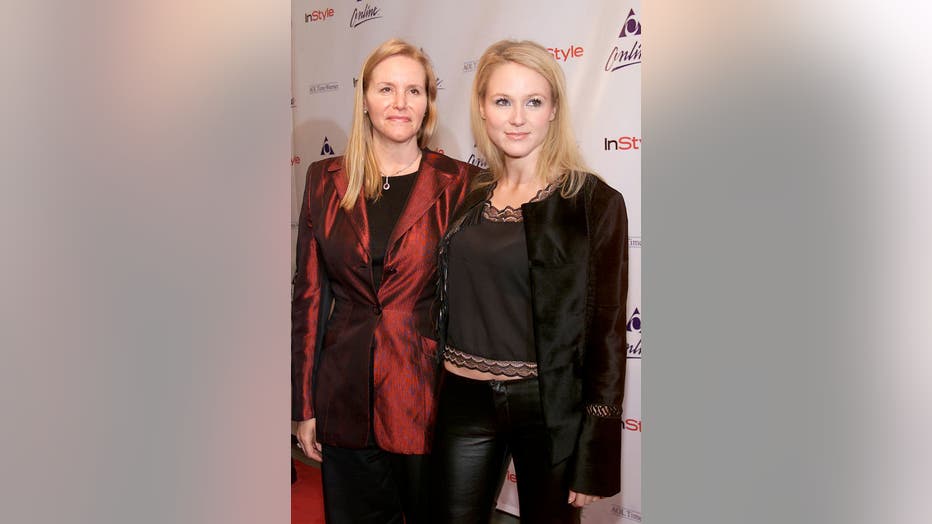 Singer Jewel with her mother Lenedra Carroll arriving at the 'Helping Hands II: Handmade in America' celebrity art auction to benefit Sept. 11 Relief Funds at the New Folk Art Museum in New York City. 12/12/2001. Photo: Evan Agostini/ImageDirect
JEWEL'S TOUR BUS GOES UP IN FLAMES: CALLS BUS DRIVER A 'HERO'
Speaking of her childhood and her relationship with her mother, Jewel said, "My mom and dad got divorced when I was 8, and we went to live with my dad. Nobody told me it's because my mom didn't want to be a mom. She left us, and so my dad took over raising us. I didn't know that at the time."
The award-winning singer shared that she grew up with an abusive father.
"My dad was this volatile alcoholic that hit me, very easy to identify 'bad guy.' My mom seemed like the opposite. She was calm, she was soft, she never yelled, obviously never hit me. And I didn't realize I was being abused in another way at the time," Jewel explained. 
In her 2016 memoir "Never Broken," Jewel also shared the stories about her childhood.
"I think that anybody that reads the book won't consider this a salacious book, but it is incredibly forthright," Jewel said. "My dad gave me permission. ... My dad grew up in an abusive household. My dad became abusive. ... What are cycles of abuse and what kinds of conversations can we have in America about emotional patterns?"
She also detailed how her mother took control of her finances and subsequently led her into debt despite selling millions of albums, according to the book.
At the time, Jewel also released a companion album, "Picking Up the Pieces." On the album, she dove deep into those relationships on songs like "My Father's Daughter," a duet with Dolly Parton, and "Family Tree," about learning to live with her family's legacy.
"My mom isn't a villain," Jewel said at the time. "My dad isn't a villain. People get some things right and people get some things wrong. And the song for me, 'Family Tree,' is about looking at that. I think the line is, 'To take the fruit and choose the seeds you want to scatter into the wind.'"
JEWEL DETAILS STRUGGLES WITH FAMILY, DIVORCE AND DEBT IN NEW MEMOIR, ALBUM
Fast-forward to today, Jewel, 48, decided to create a non-profit that focused on bettering the youth's mental health. She helped created Inspiring Children in the early 2000s and recently launched her own mental health app, Innerworld.
"I didn't have a safe figure (growing up)," Jewel said. "But that's also why I formed our youth foundation, is because there's real hope for kids like that."
Speaking of her childhood, Jewel said, "I was bar singing as an 8-year-old. I was around predators, I had a very scary life. I had a very terrifying life. And I had a life where adults weren't safe people, being in connection to people wasn't safe."
The singer-songwriter shared that she wants her platform to benefit anyone struggling with mental health, no matter their background. "It doesn't mean they're broken either. There's so many tools and things we can do to help ourselves with a little bit of guidance," she explained.
Jewel skyrocketed to success after her debut album, "Pieces of You," was released in 1995. The album became a 12-time platinum record. 
In August, Jewels was on tour with Train, Blues Traveler, Thunderstorm Artis and Will Anderson when the bus went up in flames.
Luckily, no one was hurt, and Jewel has called the bus driver a "hero."
Fox News Digital has reached out to Lenedra for comment.
The Associated Press contributed to this report