Jeremy Renner indicates he's home from hospital after snowplow accident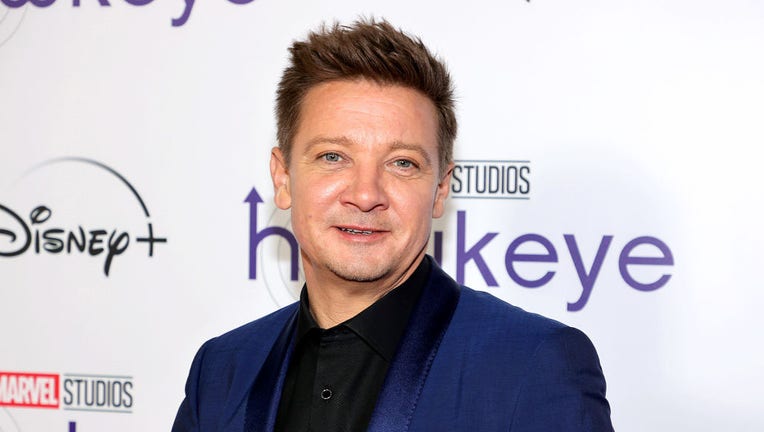 article
Actor Jeremy Renner indicated that he is now home from the hospital more than two weeks after being seriously injured in a snowplow accident. 
The 51-year-old "Avengers" star suffered blunt chest trauma and orthopedic injuries in a snowplow accident on New Year's Day in Reno, Nevada, according to his publicist. On Monday night, Renner replied to a Twitter post from the official account of "The Mayor of Kingstown," a Paramount Plus crime thriller series in which he stars.
"Outside my brain fog in recovery, I was very excited to watch episode 201 with my family at home," Renner wrote in response to a tweet promoting the premiere of season 2. 
According to the Reno mayor, Renner had been trying to help a stranded car near his home on the side of a snowy mountain when he was run over by his own vehicle and had to be airlifted to a nearby hospital. 
"He was helping someone stranded in the snow," Reno Mayor Hillary Schieve previously told the Reno Gazette-Journal. She said she and the actor are friends and that she was called about the accident shortly after it happened near the Mt. Rose Highway that connects Reno to Lake Tahoe.
"He is always helping others," she told the newspaper.
Days after the accident, Renner shared a photo from his hospital bed and thanked everyone for their kind words. He added that he was "too messed up" to type more in the post but sent his love to fans and supporters.
Renner owns a home in Washoe County, which includes Reno, and told the Reno Gazette-Journal in 2019 that he chose the area because Reno was the right-sized city for him, it has majestic scenery and it allowed him and his family to ski frequently.
Prior to the accident, Renner shared a photo in December that illustrated how serious conditions can get on the mountain.
"Lake Tahoe snowfall is no joke #WinterWonderland," he tweeted and included a picture of a snow-covered vehicle.
Renner is a two-time acting Oscar nominee, scoring back-to-back nods for "The Hurt Locker" and "The Town." Renner's portrayal of a bomb disposal specialist in Iraq in 2009′s "The Hurt Locker" helped turn him into a household name.
In Marvel's sprawling movie and television universe, Renner plays Hawkeye, a sharp-shooting member of the superhero Avengers squad.
"The Avengers" in 2012 cemented him as part of Marvel's grand storytelling ambitions, with his character appearing in several sequels and getting its own Disney+ series, "Hawkeye."
This story was reported from Cincinnati. The Associated Press contributed.