James Dolan reshapes Las Vegas with opening of The Sphere
LAS VEGAS - The Sphere is here.
The Sphere, previously referred to as 'MSG Sphere,' is now open. The venue has completely changed the Sin City skyline, adding both light and dimension. 
At 366 feet tall and 516 feet wide, the Sphere is the world's largest spherical structure. 
The executive chair and chief executive officer James Dolan spoke exclusively to Fox 5 NY's Rosanna Scotto.
"Our goal is to introduce a new medium that no one's really seen before," Dolan said.
Dolan said it took a total of six years and a pandemic to get to this point. 
There are 13.5 acres of screen for reference.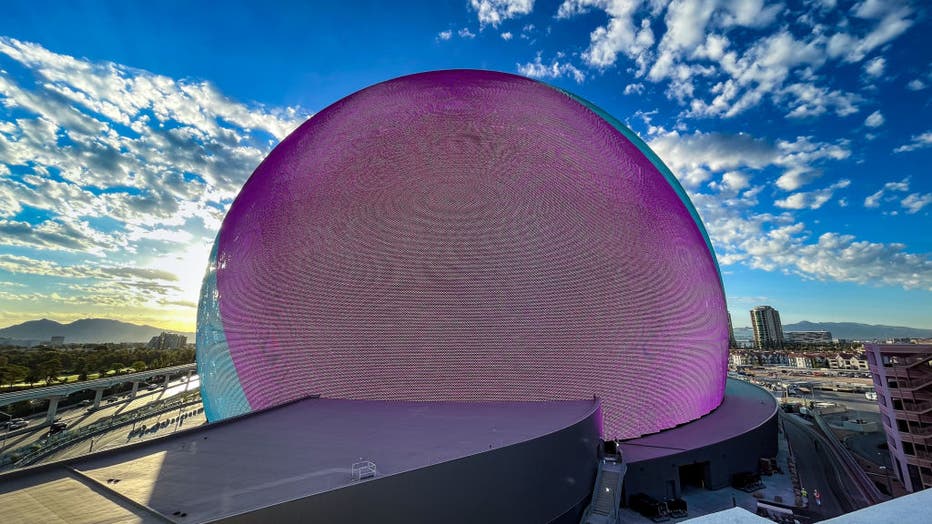 LAS VEGAS, NV - AUGUST 13: The Sphere, an 18,000 seat spherical-shaped entertainment arena costing $2 billion and located just east of the Venetian Hotel & Casino, is this city's latest tourism attraction as viewed on August 13, 2023 in Las V
The Sphere Experience
Aura, the robot guide takes you through the entire experience.
"I can't wait for everyone to experience Sphere," Aura told Rosanna. 
The venue bowl is a large-scale immersive entertainment space with 4D technologies with 15k x 15k resolution.
"People are gonna be amazed and enchanted," Dolan added.
When asked what she could tell Rosanna about the Sphere, Aura said there were too many to name. 
U2 Residency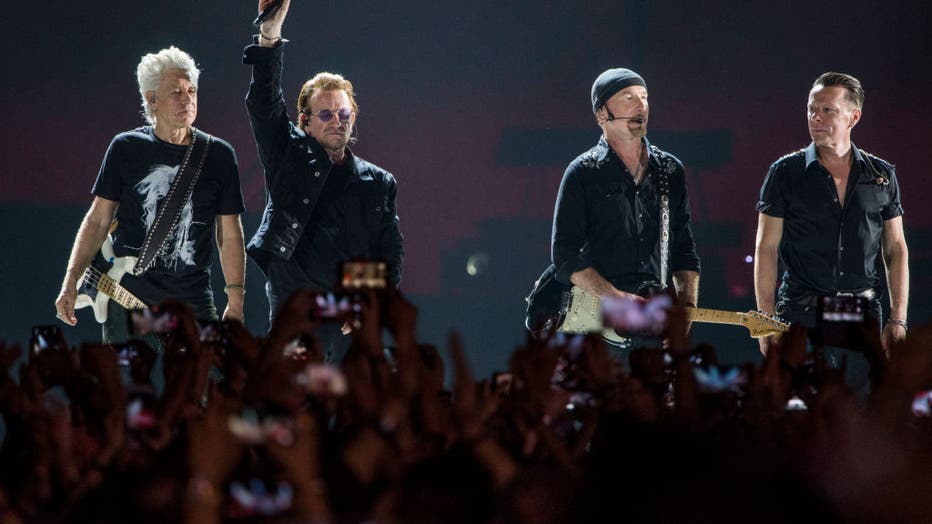 U2 the band, that was formed in 1976 in Dublin, consists of Bono (lead vocals and rhythm guitar), the Edge (lead guitar, keyboards, and backing vocals), Adam Clayton (bass guitar), and Larry Mullen Jr. (drums and percussion). (Photo by Pratik Chorge/
Rosanna: How have they had to adapt their show to The sphere?
Dolan: They have added and embraced the medium, and they have added components visually that are just as stunning their music.
Dolan: It's not just coming and hearing =U2 concert now its about experiencing 
Rosanna: Any deals yet with Harry Styles making it a residency.
Dolan: "We love Harry and whenever Harry wants to come we're ready."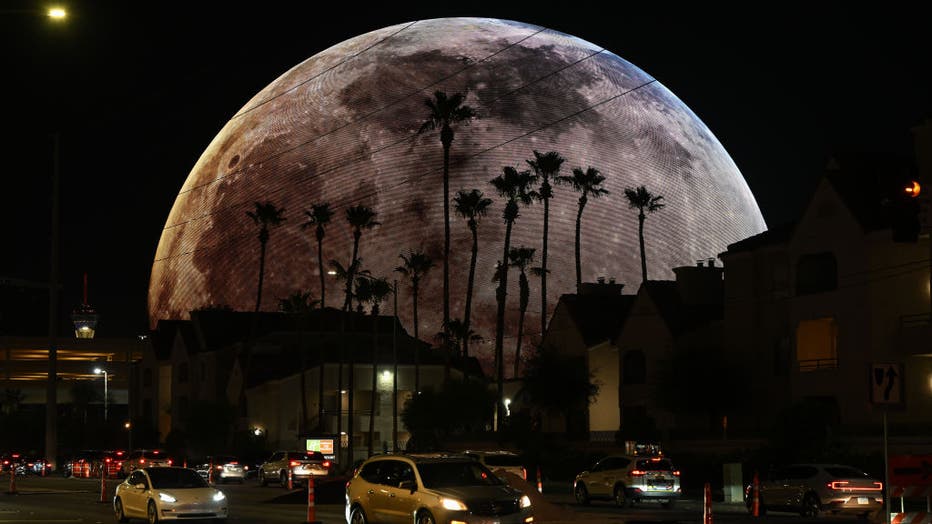 NEVADA, USA - JULY 9: The Sphere is seen at the Venetian Resort in Las Vegas, Nevada, United States on July 9, 2023. The Sphere is a spherical music and entertainment arena in Paradise, Nevada, near the Las Vegas Strip and east of the Venetian resort
Rosanna : Will you do any sports there?
Dolan: "Yes, no team events but boxing and MMA, and we're looking at another one possibly gymnastics."
Dolan said that his rule for the outside of the Sphere is no more than 50% of the content on the outside can be sponsorship, the other 50% has to be art.
They invited young students from the community to make up their own exospheres for a chance to be featured on the screens.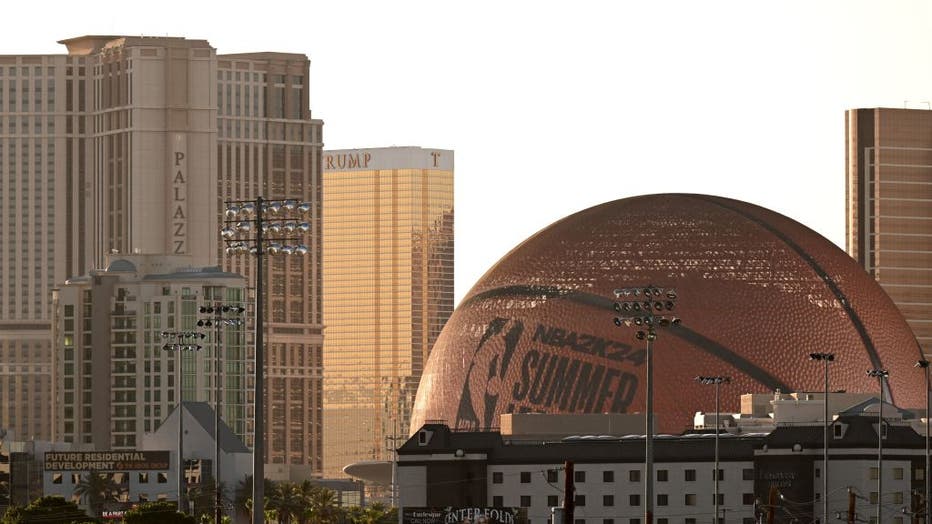 The MSG Sphere lit up as a basketball to celebrate the 2023 NBA Summer League in Las Vegas, Nevada, on July 9, 2023. (Photo by Patrick T. Fallon / AFP) (Photo by PATRICK T. FALLON/AFP via Getty Images)
How much did The Sphere cost?
There had been reports that Dolan had to sell parts of MSG in order to finance the Sphere. 
Dolan said he's still very committed to MSG. 
Dolan confirmed the venue was a 2.3 billion dollar risk--more than what they thought it was going to cost.
"We would love to build in other places and that is our plan," Dolan said.
"We would love to build one in New York. It's pretty hard to build in New York." Dolan said.