Jackson Mahomes arrested on aggravated sexual battery charge after restaurant incident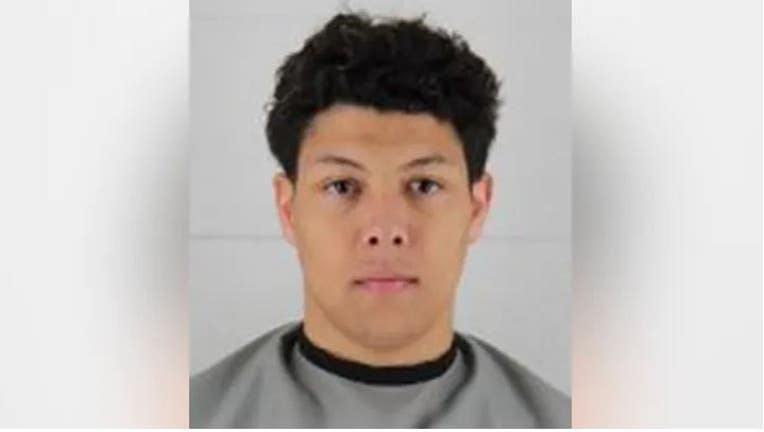 article
Jackson Mahomes, the brother of Kansas City Chiefs star Patrick Mahomes, was arrested on an aggravated sexual battery charge Wednesday stemming from an incident at a Kansas restaurant in February, jail records show.
Mahomes, 22, was booked in the Johnson County Jail at around 7:42 a.m. local time. He was being held on $100,000 bond. He is set to be arraigned at 1:30 p.m. local on Wednesday afternoon.
In February, the TikTok star was being investigated for allegedly shoving a waiter and forcibly kissing the female owner of an Overland Park. The owner of the restaurant, Aspen Vaughn, told The Kansas City Star that Mahomes grabbed her by the throat and forcibly kissed her at least twice.
"He forcibly kissed me out of nowhere," Vaughn said, "and I'm telling him, pushing him off saying, 'What are you doing?' and then he proceeded to do it two more times, where the last time I was pushing him off, and I can see on the cameras that somebody was outside the office door, and I was yelling for them to come help, because he's big and massive."
A lawyer for Mahomes denied the allegations.
JACKSON MAHOMES QUIETLY RETURNS TO SOCIAL MEDIA AFTER BEING ACCUSED OF FORCIBLY KISSING RESTAURANT OWNER
"Jackson has done nothing wrong," Brandan Davies said. "Our investigation has revealed substantial evidence refuting the claims of Jackson's accuser, including the statements of several witnesses. We have reached out to law enforcement to provide the fruit of our investigation so that they may have a complete picture of the matter."
Brittany Mahomes, his sister-in-law, came to Jackson's defense earlier this month.
"They are ignorant," she said of the people who criticize Jackson. "He is a human just trying to live his life and find his way and until you walk a day in his shoes (which no one ever will) you have no right to say s--- about him."
She continued, "So it's best to just shut up."
Jackson Mahomes quietly returned to social media late last month.