Israel, Hamas cease-fire deal with hostage release is in final stages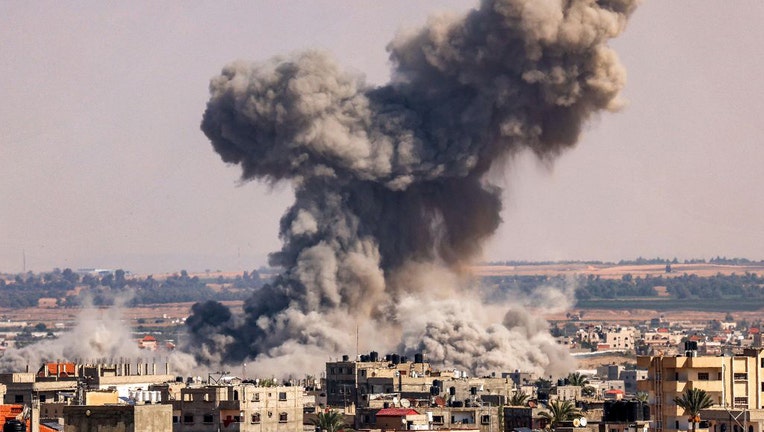 article
Negotiations between Israel and Hamas for a potential cease-fire and hostage release are in their final stages, Fox News has learned.
The deal could include a potential hostage release as well as a temporary end to fighting to get humanitarian aid into the region.
"It does appear the final details are being discussed toward a cease-fire that would end fighting in Gaza for up to five days and include the release of some hostages," Fox News' Trey Yingst reported from Israel Tuesday afternoon.
"We understand, according to Hamas leader Ismail Haniyeh, that a deal is approaching," Yingst reported. "Reports indicate it would include the release of dozens of Israeli and foreign citizen hostages. The hostages are expected to be only women and children and would be exchanged for [Palestinian] prisoners being held in Israel."
STATE DEPARTMENT SAYS 'TRANSITION PERIOD' MUST FOLLOW ISRAEL-HAMAS WAR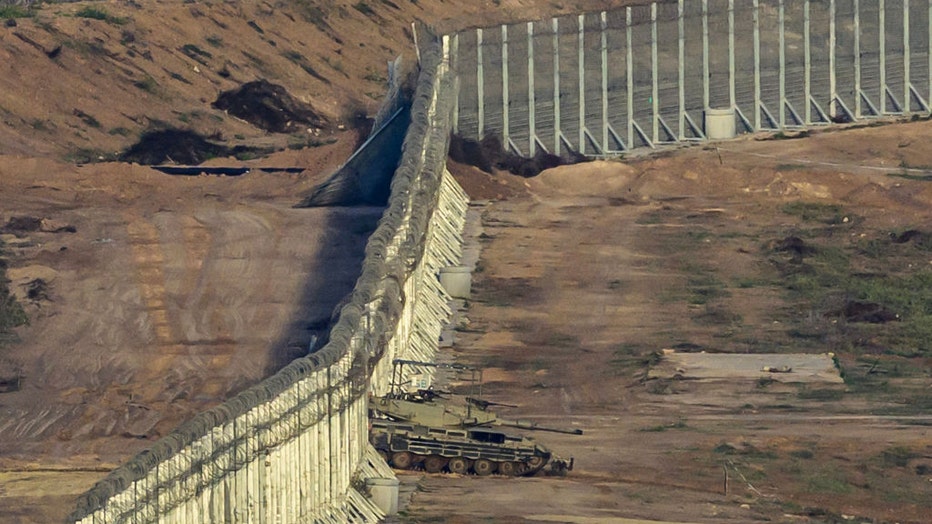 TOPSHOT - This picture taken from southern Israel near the border with Gaza shows an Israeli army tank exiting the security barrier surrounding the Palestinian territory on November 21, 2023, amid ongoing battles between Israel and the Palestinian Ha
Mark Regev, the senior advisor to Israeli Prime Minister Benjamin Netanyahu, confirmed Tuesday that any ceasefire would be temporary.
"It will only be a temporary ceasfire. They need that time out and, as a result, we believe the probability of their agreeing to release our people has gone up," Regev said. "Once again, it's not done until it's done. I cannot tell you it's going to happen but I believe the probability of it happening has gone up."
The current hostage release-prisoner swap is being negotiation as a 3-to-1 ratio. Yingst explained Hamas leaders would release one hostage for every three Palestinians that Israel releases from its prisons. 
He said the hopeful news "comes amid intense battles in Gaza as Israeli forces work their way across the strip. The Israeli military said it targeted 250 different Hamas sites over the past day, killing dozens of militants."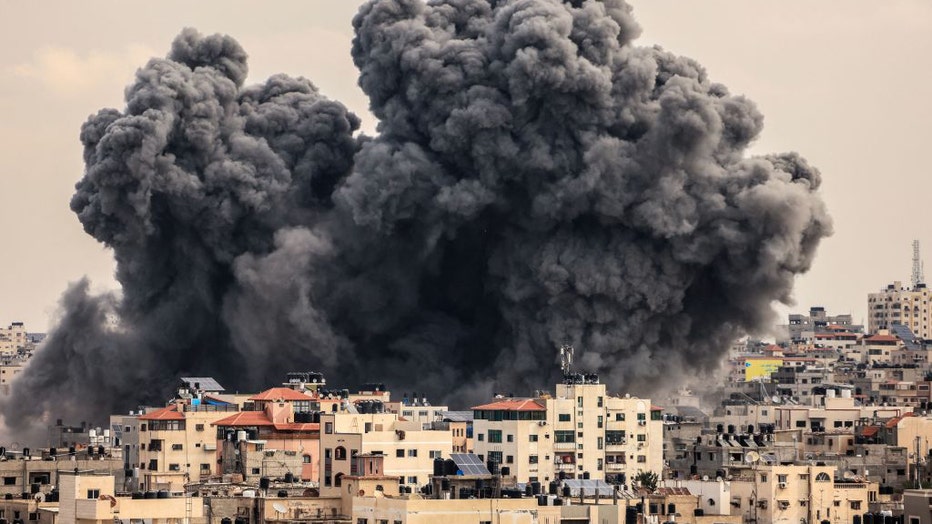 TOPSHOT - A plume of smoke rises in the sky of Gaza City during an Israeli airstrike on October 9, 2023. (Photo by MAHMUD HAMS/AFP via Getty Images)
Reuters similarly reported Hamas officials were "close to reaching a truce agreement" with Israel. They also cited a statement from Ismail Haniyeh.
Qatari mediators were previously seeking a deal for Hamas to release 50 hostages, in exchange for Israel freeing some of its prisoners and a three-day ceasefire, Reuters reported.
Details about how long the truce would last or how many hostages would ultimately be released were not immediately available.
Hamas took about 240 hostages from Israel during its terror attack on Oct. 7 when the group invaded Israel and killed approximately 1,200 people, mostly civilians.
Following the terror attack, Israel launched a counterattack and a ground invasion into Gaza to annihilate Hamas. 
Get the latest updates on this story at FOXNews.com