Inside New Jersey's online gambling world | Fox Docs
ATLANTIC CITY, N.J. - Atlantic City is known for its boardwalk, its beaches, and of course its casinos. New Jersey recently expanded gambling. It's no longer just in a building but on your computer and your smart phone. You can play online almost any game you can play in a casino.
In February 2013, Gov. Chris Christie signed the law making New Jersey the third state to have online gaming. By November 2013, Internet gambling in the garden state was up and running.
Some casino operators were initially resistant to getting into the online gaming business fearing it would take customers away from their casinos. More than eight months after New Jersey legalized online gambling revenues have fallen far below expectations. New Jersey officials initially predicted legal online gambling would boost state tax revenues by $180 million this year. But by the end of July the state took in a meager $10.7 million in revenue from online gambling.
And what's more, land-based casinos are having financial troubles. Showboat is closing next month and trump plaza is closing September. Revel has filed a second time for bankruptcy protection.
New Jersey's Division of Gaming Enforcement is responsible, for among other things, catching cheaters in the casinos or online. The agency gave fox 5 an exclusive look inside its command center -- the so-called slot lab -- in an office building just blocks from the casinos in Atlantic City.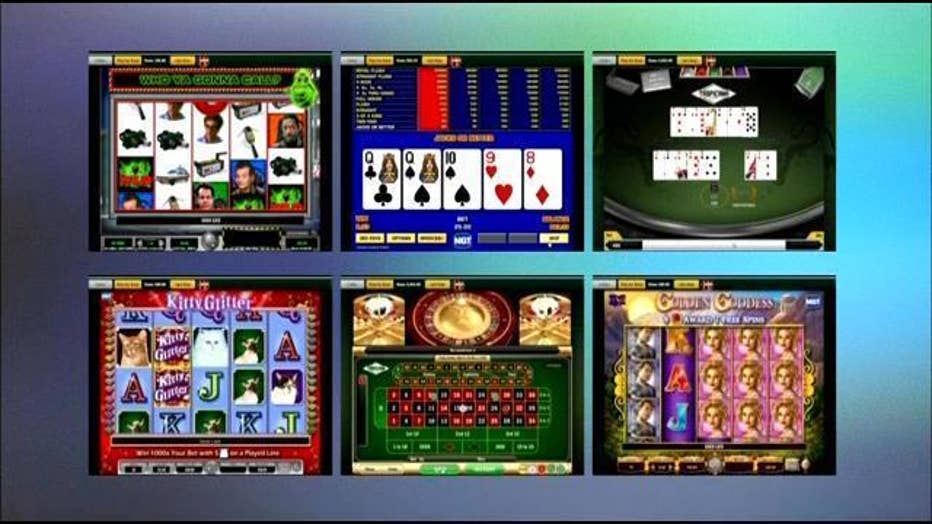 Exact replicas of every machine in a casino and every online game first come here. If you try to cheat or the casino has something rigged these gaming cops will know. They literally play games all day roulette, slot machines, or virtual poker looking for patterns that would raise suspicions. For online games, the agency uses virtual monitoring, checking digital signatures remotely.
To play on a New Jersey site, you have to be in New Jersey.
It has been 17 years since former gambling addict Jeff Beck placed a bet. Today, he is an assistant director at the Council on Compulsive Gambling of New Jersey, a nonprofit group that runs 1-800-GAMBLER, a 24-7 confidential hotline. The council says it's not taking a side, just raising concerns. The council backed a move by the state that expanded its so-called gambling "self-exclusion list" to the internet. It features names and faces of gamblers who applied with state regulators to effectively ban themselves, preventing them from winning or losing money online or in a casino.
From regulation to revenue, what's happening in New Jersey is being watched closely around the country, including right next door. New York state Sen. John Bonacic has introduced legislation to bring online gambling to New York.