Idaho murders suspect Bryan Kohberger's dad mentioned WSU SWAT shooting in new police bodycam
MOSCOW, Idaho - Idaho murders suspect Bryan Kohberger and his father mentioned a Washington State University shooting to an Indiana deputy during a traffic stop on their cross-country trip to Pennsylvania in mid-December, new bodycam footage reveals, along with the suspect's voice.
The encounter happened several hours before state police stopped the duo, and the same morning in which a Washington SWAT team killed an armed man after a standoff.
The Kohbergers do not appear to have been ticketed either time, and referred to the Washington incident as a "mass shooting," although only the suspect was shot.
"Where are you headed?" the deputy asks.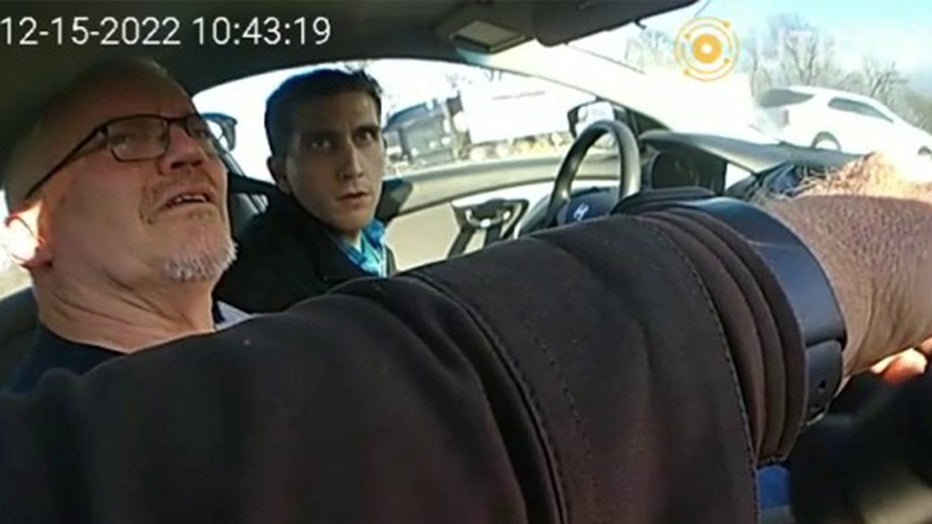 Bryan Kohberger was stopped by Indiana police Dec 15, 2022 before he was identified as a suspect in the murder of 4 University of Idaho students. (Hancock County Police Department)
"Well, we're coming from WSU," Kohberger's father, Michael Kohberger, begins to reply, before a passing car drowns out his voice.
"What's WSU?" the deputy responds.
RELATED: Judge issues gag order blocking officials, defense from discussing case against Bryan Kohberger
Both men being replying at the same time, and even the deputy says he's having a hard time hearing them over the passing vehicles.
"So you're coming from Washington State University, and you're going where?" he asks. 
"We're going to Pennsylvania," the elder Kohberger responds.
The conversation then returned to the WSU shooting. As Fox News Digital has reported, an hours-long standoff at an apartment near campus in the earl hours of Dec. 15 resulted in a police-involved shooting that left the suspect dead.
RELATED: PA police say 'force was used' when search warrant was executed at Kohberger home
Witnesses in Pullman, Washington, said they heard multiple gunshots throughout the evening of Dec. 14 into the following morning.
Fox News Digital overheard the final one, before 4 a.m.
Later that day, Kohberger was pulled over for tailgating in Hancock County and again for speeding near Indianapolis, according to authorities.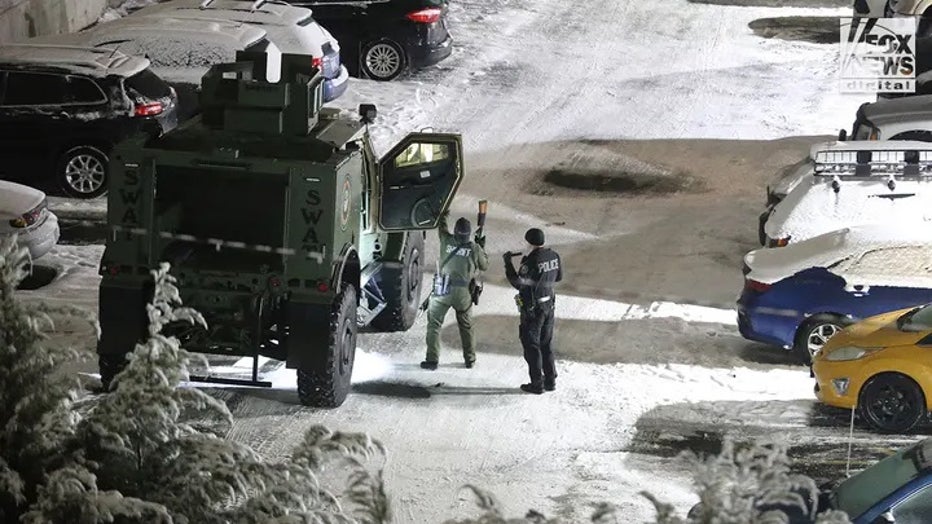 (Police respond to an incident near Washington State University on Dec. 15, 2022.  (Derek Shook for Fox News Digital))
Pullman is just over 6 miles from Moscow, Idaho, where Kohberger is accused of fatally stabbing four students at another school in their sleep.
The ambush attack killed Kaylee Goncalves and Maddie Mogen, 21, as well as Xana Kernodle and Ethan Chapin, both 20.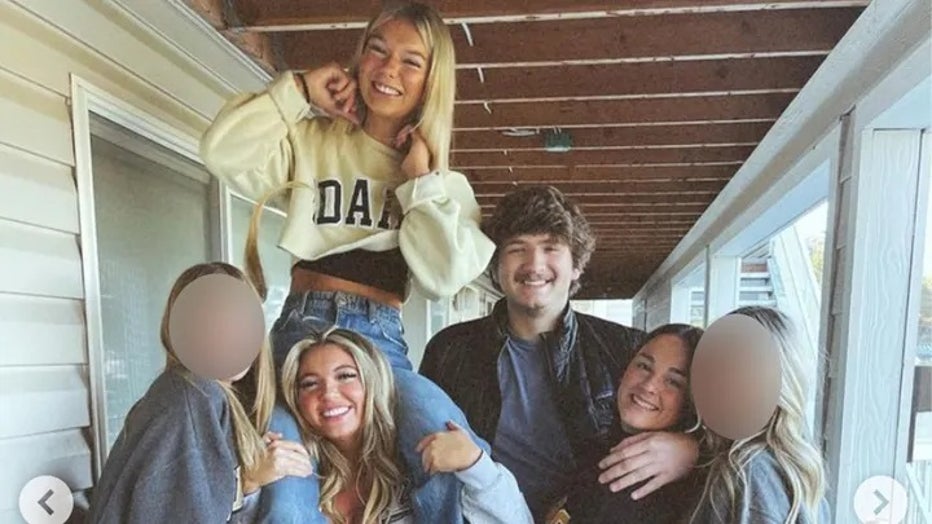 Ethan Chapin, 20, Xana Kernodle, 20, Madison Mogen, 21, and Kaylee Goncalves, 21, along with the women's two other roommates in Kaylee Goncalves' final Instagram post, shared the day before the slayings. (@kayleegoncalves/Instagram)
Police quickly said the two incidents were not related.
RELATED: 'Look at the pattern': Former FBI special agent details how officials identified suspect in Idaho slayings
At the time of the traffic stops, Idaho investigators had publicly said they were looking for a white, 2011 to 2013 Hyundai Elantra with unknown license plates. The Kohbergers were driving a 2015.
Kohberger waived his extradition in Pennsylvania Tuesday and was being transported back to Moscow, Idaho, to face four counts of murder and a charge of burglary with intent to kill.
RELATED: Idaho murder suspect Kohberger wearing suicide-prevention vest, police used crime scene DNA: sources
Fox News' Sarah Rumpf contributed to this report.