Idaho killer 'most likely' has murdered before, may have left behind 'calling card,' experts say
MOSCOW, Idaho - Experts convened in a recent two-episode "Dr. Phil" special speculated that the perpetrator of the Idaho murders may have left behind a "calling card" and "most likely" has killed before.
University of Idaho students Kaylee Goncalves, Madison Mogen, Xana Kernodle, and her boyfriend, Ethan Chapin, were stabbed to death in the early morning of Nov. 13 in Moscow, Idaho. Bryan Kohberger, a Ph.D. student in criminology at nearby Washington State University, has been charged with four counts of first-degree murder and felony burglary for the quadruple homicide.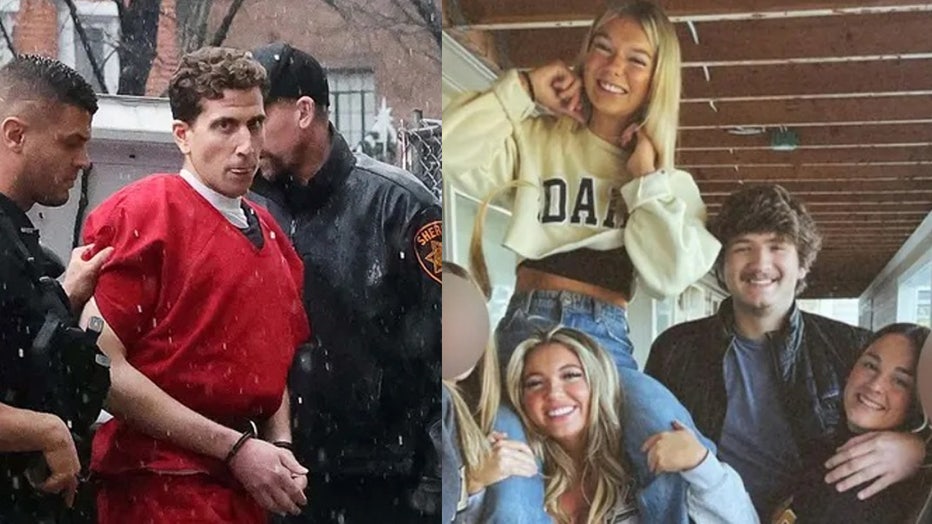 An empty tan leather knife sheath was found next to the bodies of two of the slain University of Idaho students, but the murder weapon has not yet been recovered, sparking a wave of speculation among the expert panel on "Dr. Phil."
Former FBI special agent Jonathan Gilliam theorized, "I think they'll find that knife. I think the knife could potentially be found, because I think – like the car, and these things, I think these are part of his operational tools. It's no different than a go-bag for me." 
When asked, trial attorney Mercedes Colwin suggested the sheath may have been left at the crime scene on purpose.
RELATED: Idaho murders: Bryan Kohberger's former defense attorney believes evidence could be 'attacked'
"It could be, I mean it's almost as if – and we've seen this with other killers, it's their calling card, 'I got this,'" She said. "Especially if you think you're smarter than everybody else, and he certainly – he had gloves, at least that's what's presumed, that he had gloves. He tried to cover himself, did something to dispose of the clothing, if he in fact is the killer, then of course, this is something that could have just been a calling card and left it there."
She added, "I don't think this investigation is going to continue, indefinitely. I think Jonathan's right, we're going to presumably find the knife."
The panel also suggested that this may not have been his first murder, making Kohberger potentially a serial killer.
Dr. Phil looked to forensics expert Joseph Scott Morgan and asked about the suspect, "If he's the guy, you think this was his first murder?"
"Murder? Possibly. Bad act? No," Morgan answered.
 Gilliam shared his suspicion that the perpetrator may have killed before.
"I think he's killed before most likely," theorizing it may have been done in similar fashion, "Not four people, but I think he's probably stalked and potentially killed females before," he suggested.
Colwin said, "If he's the killer, this viciousness, the brutality, and the butchering of these four individuals, I can't imagine this is the first time, if he is indeed the killer."