Huge fire burns Bronx grocery store
NEW YORK - More than 100 firefighters battled a 5-alarm fire at a Bronx supermarket on Thursday evening.
The flames broke out at the CTown supermarket on University Ave in the Morris Heights section around 5:30 p.m.
The fire spread throughout the 1-story building.  Thick black smoke could be seen pouring into the night sky as firefights worked to get control of the flames.
One civilian suffered a minor injury and EMS took them to a nearby hospital.
The cause of the fire remained unknown.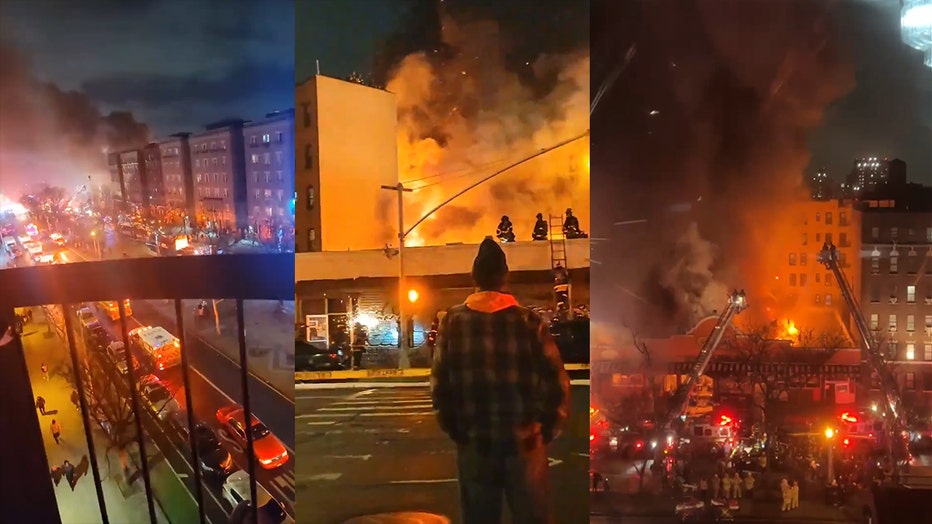 Images from Citizen App showed the fire at the Bronx CTown Supermarket.(Citizen App)