Honda recalls nearly 250K vehicles because bearing can fail
Honda is recalling nearly 250,000 vehicles in the U.S. because bearings can fail, causing the engines to stall and increasing the risk of a crash.
The recall covers certain 2018 and 2019 Honda Pilot SUVs and Odyssey minivans and some 2017 and 2019 Ridgeline pickup trucks. Also affected are certain 2015 to 2020 Acura TLX cars and some 2016 to 2020 Acura MDX SUVs.
Honda says in documents posted Friday by the National Highway Traffic Safety Administration that connecting rod bearings in the engine can wear and seize due to a manufacturing error, damaging the engines. The engines could run improperly or stall while being driven, increasing the risk of a fire, crash or injury.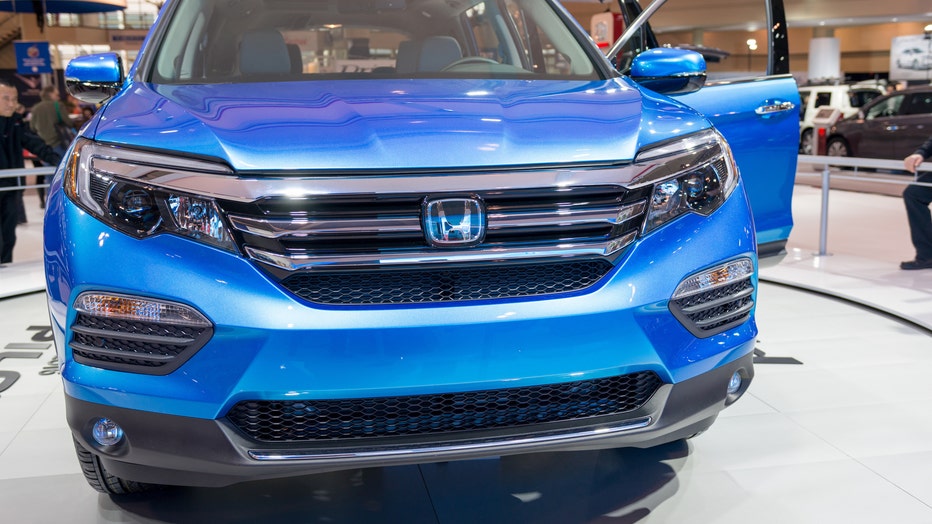 Honda Pilot (Photo by Roberto Machado Noa/LightRocket via Getty Images)
The automaker says in documents that it has 1,450 warranty claims due to the problem but no reports of injuries.
READ MORE: These carmakers had the most recalls in 2022: See if your car is on the list
Dealers will inspect and repair or replace the engines if needed. Owners will be notified by mail starting Jan. 2.